How Crypto Won a Fight Between Kebab Chain and Facebook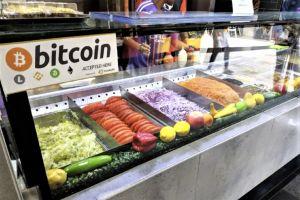 Sometimes, initial challenges might lead to an unexpected success, proves Australian fast food chain Origin Kebabs, which had its Bitcoin payments ad blocked by social media giant Facebook. The presumably unintended result of this was that Origin Kebabs has now gotten great publicity without even spending money on an ad, as per their initial intent.
The fast food chain posted on Facebook that they now accept Bitcoin as a form of payment. Attempting to "boost" the news, which means pay a certain amount for Facebook to treat it like an ad, they got the message that Facebook does not accept promoting "financial products and services such as…initial coin offerings (ICOs) that are frequently associated with misleading or deceptive promotional practices." However, the ad had nothing to do with ICOs or anything similar - but it seems that Facebook auto-flagged the post due to it containing the word "Bitcoin."
The screenshot posted by the site shows that they would have paid 88 dollars (whether Australian or US remains unclear) for the ad. Ironically, Facebook refusing to take their money actually resulted in them getting more publicity than they presumably would have otherwise. Various news outlets - Yahoo Finance included - picked up on the story, without Origin Kebabs needing to pay anything.
Meanwhile, Bitcoin is not the only cryptocurrency accepted by the restaurant - they also accept Binance Coin, Ethereum, and Litecoin, as well as having integrated Lightning Network for faster transaction processing. Also, only a day after the story went public, the Binance Lite blog - belonging to the Australian subsidiary of major cryptocurrency exchange Binance - published a post about the chain, calling it the first in the world to roll out a new Binance Chain-powered point of sale system.
Fast chain for fast food! @binance is growing the adoption of crypto in Australia. 👏

You can now buy crypto with Australian dollars and spend at a leading fast food chain @OriginKebabs through travel fintech company @TravelbyBit POS.

Read more here: https://t.co/nSDyVGkva8

— Binance Lite (@binanceliteau) April 27, 2019
According to the post, Origin Kebabs General Manager Burhan Göktas said, "After learning about crypto, I knew I had to make it a part of our business."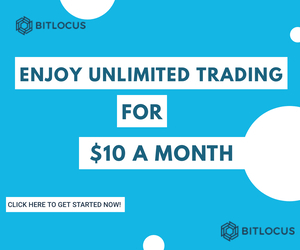 TravelbyBit is an Australian startup responsible for facilitating the world's first digital currency-friendly airport in Brisbane, as well as helping cryptocurrency enthusiasts travel the world using only cryptocurrencies. Origin Kebabs is using their point of sale system, which had integrated Binance Chain as part of its partnership with the exchange. Last year, Binance invested USD 2.5 million in TravelbyBit.
_____
Read more: a new collection of 20 crypto adoption examples.