Companies Launch Crypto Pay Travel Pilots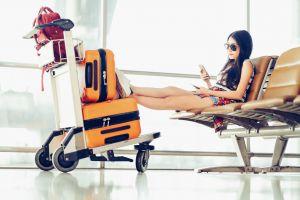 Crypto-keen travelers in Japan may soon be able to use digital tokens to pay their way as they move around the country – with airport taxi services and luggage storage facilities in major cities launching crypto pay pilot initiatives.
The operators of a nationwide baggage storage service and a Ethereum ERC 20 protocol token say they have partnered with stores, guesthouses, tourist information centers and storage facilities in Tokyo and Osaka, as well as businesses on the island of Hokkaido – a popular destination for domestic and international tourists. Partner companies agreed to take part in a pilot scheme whereby travelers settle their luggage storage bills using digital tokens rather than Japanese yen.
The coin's operators say their token, NinjaCoin, has recently been listed on British exchange platform Mercatox.
Meanwhile, per Bloomberg, Hinomaru Limousine – a Tokyo-based airport pickup service with a fleet of some 500 vehicles – has begun on an ambitious three-month pilot whereby customers can pay for their rides in Bitcoin, Bitcoin Cash or Ethereum, travelling from either Narita or Haneda, the country's two busiest airports to the metropolitan Tokyo area.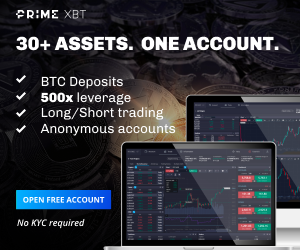 The company's pilot is being conducted in conjunction with Remixpoint, the operator of Financial Services Agency-licensed exchange platform Bitpoint.
Remixpoint is one of Japan's largest energy companies, and last month announced it would begin integrating Bitcoin pay "to address growing demand" – allowing Bitcoin customers access to a range of discounts and special offers.
Last year, Peach, a Japanese budget airline, made headlines all over the world when it announced that it intended to begin accepting bitcoin ticket purchases – although over a year later, the airline's crypto pay service is still yet to materialize.
However, cryptocurrencies find their way into the travel industry not in Japan, only.
As reported in October, local government authorities in Australia have given their blessing to a deal that will see cryptocurrency exchange giant Binance invest USD 2.5 million into TravelbyBit, an Australian crypto startup – potentially opening the door for crypto pay options for travelers at international airports.
Earlier this year, the company announced that "travelers from all over the world are now able to pay using digital currency at Brisbane Airport, the world's first digital currency airport."
In January, TravelbyBit published a story about Robert, an eighty-year-old Singaporean Bitcoin investor, who traveled Australia on crypto.