How Bitcoin Critic Peter Schiff Launched Another 'Proof of Keys' Day
Disclosure: Crypto is a high-risk asset class. This article is provided for informational purposes and does not constitute investment advice. By using this website, you agree to our terms and conditions. We may utilise affiliate links within our content, and receive commission.
A Bitcoin critic and a gold bug lost the ability to access a wallet holding his bitcoin (BTC), and it has once again raised a discussion on the oft-repeated adage: not your keys, not your coins.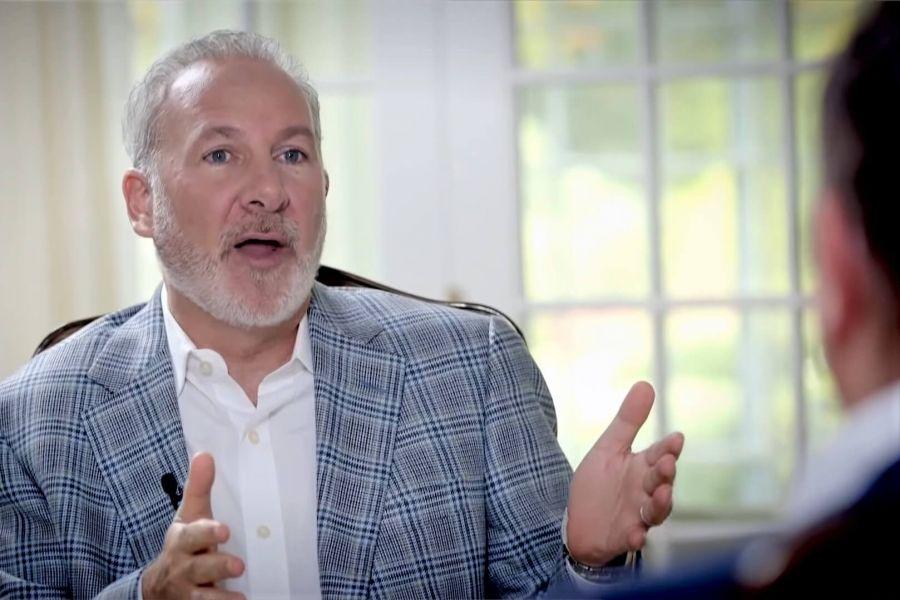 Peter Schiff, a prominent gold investor, CEO and chief global strategist of Euro Pacific Capital Inc., tweeted yesterday that he can't access his Blockchain wallet and that he's lost all his bitcoin, which "proves" that owning this cryptocurrency was a bad idea, he says.
This comes less than three weeks since we celebrated the Proof of Keys day, and numerous people in the comments believe that Schiff lost his password. However, he insisted that he did not forget the password, but that the wallet doesn't recognize the correct one.
On their side, Blockchain replied to the gold bug, assuring him that the funds are secure and that they'd contact him through a private message.
In either case, crypto twitter exploded following Schiff tweet. CEO of major crypto exchange, Binance, Changpeng Zhao, commented on Schiff's statement in which he claims he always uses a simple numeric password, and Zhao said that that he's not sure even a centralized exchange can help Schiff secure his coins, adding "I can't believe I am about to say this, but maybe "stay in fiat"?"
However, Zhao also said that while many "hardcore" crypto advocate storing one's own keys, "most people are not able to secure a key even from themselves (losing it)," adding that a trusted centralized exchange is SAFUer for most people. Many did not appreciate this statement, reminding Zhao that even Binance got hacked. Even if the exchange covered the loss, the threat remains, they find. ""Your private keys are safe with me!"- Owner of centralized exchange that lost USD 40,000,000 worth of bitcoin last year to a hacker," commented Jameson Lopp, Chief Technology Officer of Casa.
Tron's Justin Sun also joined the debate, saying that crypto is "like freedom" and that with that freedom comes the responsibility to remember one's private key.
And while some, like SetProtocol product marketing manager Anthony Sassano, believes Schiff is the champion of outrage marketing, others find the situation even worse, since Schiff manages other's money (which may cause his marketing plan, if true, to backfire), and there are those who said that this event prompted them to be more involved in holding their own keys.
Meanwhile, while there are those who think that if people can't write down the 12 words of the phrase, they're not ready to own BTC, others are suggesting that when crypto is given as a gift, that the giver should keep a copy of the seed phrase, among them Justin Sun and ConsenSys' Christian Lundkvist.
____
Learn more: How to Protect Your Absolute Crypto Lifeline – Seed Words
_____
Here are some more reactions and jokes:
__
__
__
---