Have Helium Leaders Been Lining Their Own Pockets While Not Delivering on Product?
Disclosure: Crypto is a high-risk asset class. This article is provided for informational purposes and does not constitute investment advice. By using this website, you agree to our terms and conditions. We may utilise affiliate links within our content, and receive commission.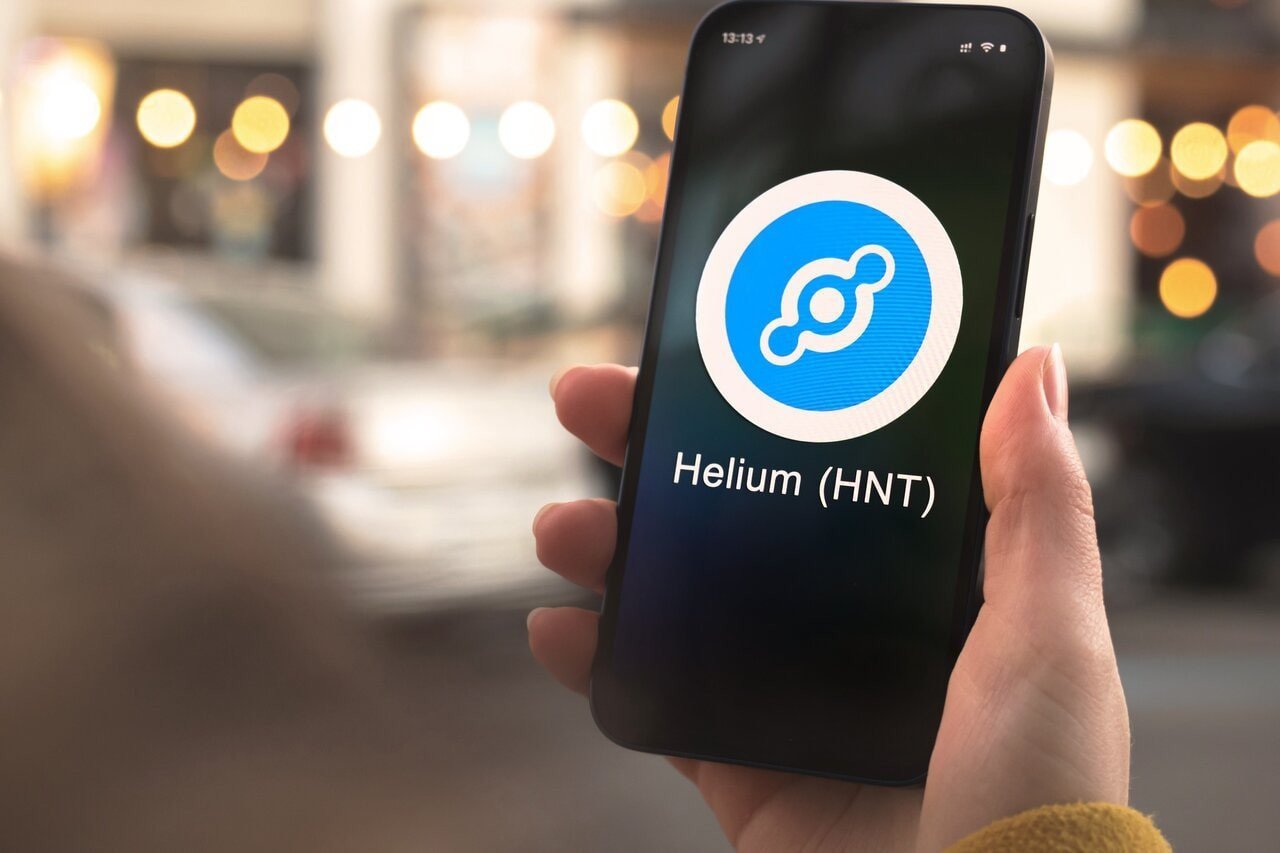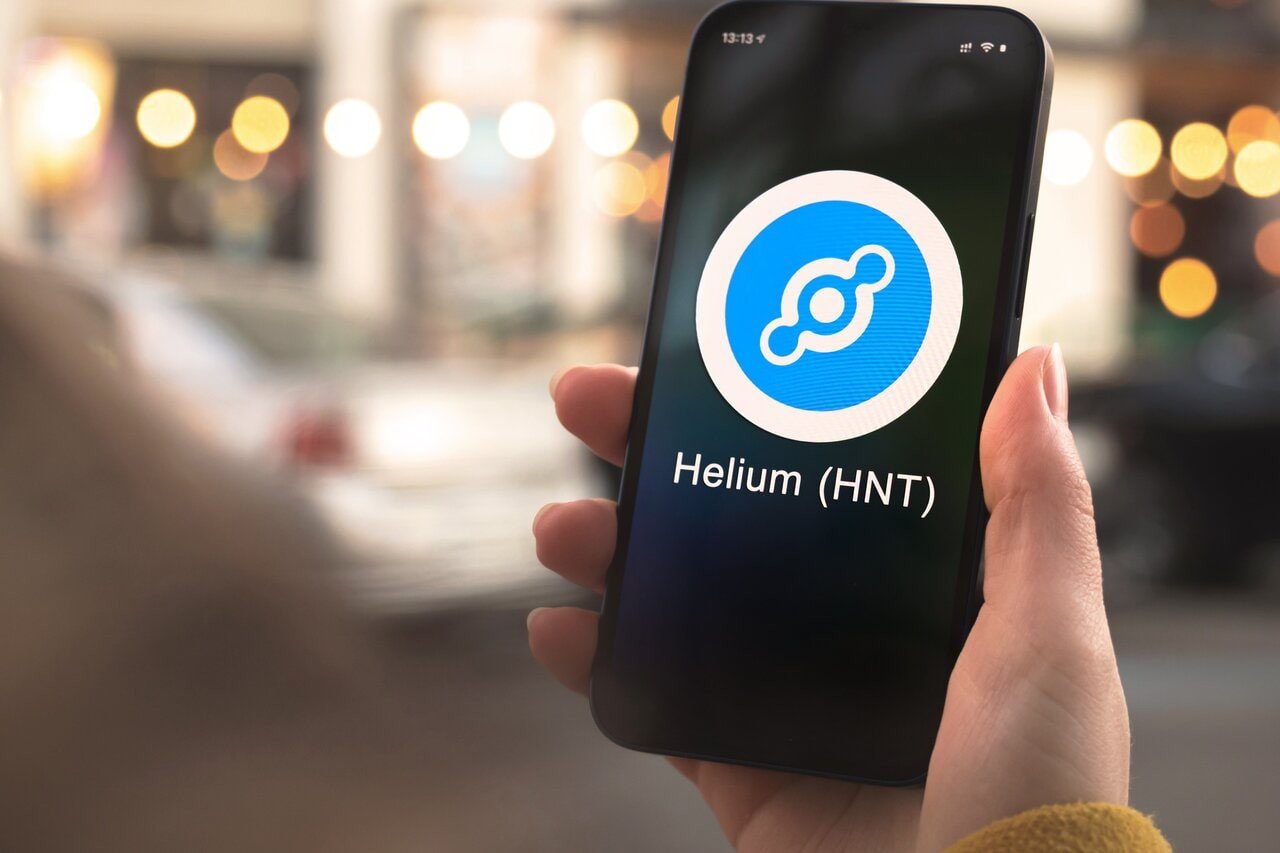 Executives at Helium (HNT), a developer of a "decentralized wireless infrastructure," as well as their family and friends, hoarded the majority of wealth at the project's launch, claims Forbes.
This is a $1.2 billion web3 company that said it was building a global wireless internet connection called the "People's Network." Helium COO Frank Mong wrote that one of the tenets of the Helium network is fairness, saying that "everyone has an equal opportunity to mine."
But Forbes has painted a very different picture of the company – an antonym of fair.
Per its report, the People's Network users have seen "vanishingly small crypto rewards," claiming that,
"Helium has made a handful of people disproportionately rich: its executives and their friends."
Lee Reiners, Policy Director at the Duke Financial Economics Center, who teaches cryptocurrency law at Duke Law, was quoted by the news outlet as saying that,
"This thing was set up to enrich the founders and early supporters at the expense of everyday people."
Forbes claims to have reviewed "hundreds of leaked internal documents" and transaction data, and that it interviewed five former Helium employees, finding that, despite the project insiders promoting democracy and fairness, a majority of wealth generated in the earliest days of the project, when it was the most lucrative, went to these insiders.
The authors claim to have identified 30 digital wallets that appear to be connected to Helium employees, their friends, family, and early investors. These wallets show HNT 3.5 million mined, which is almost half of all tokens mined within the first three months of the network's launch in August 2019.
Then, within six months, more than a quarter of all HNT had been mined by insiders — valued at some $250 million during the token's peak last year. After the crash, the tokens are still worth $21 million.
The authors claim that,
"While Helium and its executives have publicly discussed their incentive plan — a scheme called Helium Security Tokens, or HST, which guarantees about a third of all HNT for insiders — they haven't previously disclosed the additional windfall taken from Helium's public token supply, worth millions, that was identified by Forbes."
This means that, when Helium rewards per hotspot hit their all-time high, a bit more than 30% went to the community, while insiders claimed the rest. Each hotspot earned an average HNT 33,000 in August 2019, while each hotspot today only earns around HNT 2 a month. So, the executives, friends, family, and certain early investors made windfalls in addition to the guaranteed dividends before earnings plummeted.
Compare these earnings to those of one miner who told Forbes she's lucky to make $5 in three months.

When asked if Helium should have disclosed insider gains, CEO Amir Haleem said, "I don't know why we would be asked to be in a position to reveal anything about these people."

— sarah emerson (@SarahNEmerson) September 23, 2022
The article also claims that some insiders exploited vulnerabilities known to the company to further fill their bags.
'Nothing unreasonable'
That said, Amir Haleem, Helium's co-founder and CEO, described the project on Discord, as "by far the most fair token distribution of any project that I'm aware of."
Haleem further said in an interview that approximately half of the initial hotspots were distributed to employees, and their family and friends.
"None of those numbers feel unreasonable to me or egregious in any way," he told Forbes.
However, a hotspot linked to Haleem's wife displayed the coordinates of a California home the couple owned, and five hotspots connected to this wallet mined HNT 250,000 in the network's first three months – earning a total HNT 455,000 from mining rewards, worth $25 million at HNT's peak price, and $2 million today.
It is unclear when or if Haleem sold these tokens and he declined to comment, the authors said.
Another example is that of COO Frank Mong. Per Forbes, in a single day in August 2021, a wallet that appears connected to Mong received almost a dozen payments – worth nearly $1 million – from two other wallets linked to him. The sum was moved to a Binance wallet.
Asked if Helium should have disclosed to the community this additional insider windfall, Haleem replied that,
"I don't know why we would be asked to be in a position to reveal anything about these people…They took an enormous risk and a huge chance on paying money to build something."
Haleem claimed that some crypto projects reserve as much as 90% of initial token supplies for investors and team members, which Forbes could not substantiate, and Haleem allegedly did not provide an example. "That's the playing field that we're always on in crypto, whether rightly or wrongly," he said. "The generally accepted reality is that someone has to start the network."
More than one alleged issue
Helium also seems to be struggling to generate revenue from its network, claimed Forbes, adding that, between June 2021 and August 2022, just $92,000 in revenue was generated from data moving across the network – compared to the $250 million the parent company has raised from investors. Helium generates the vast majority of its revenue from people registering their new hotspots and authenticating other devices on the network.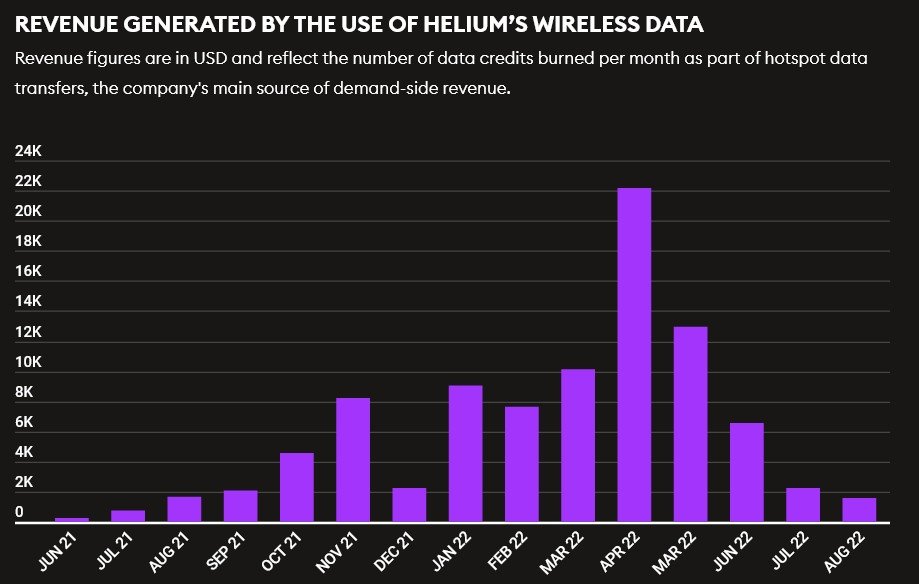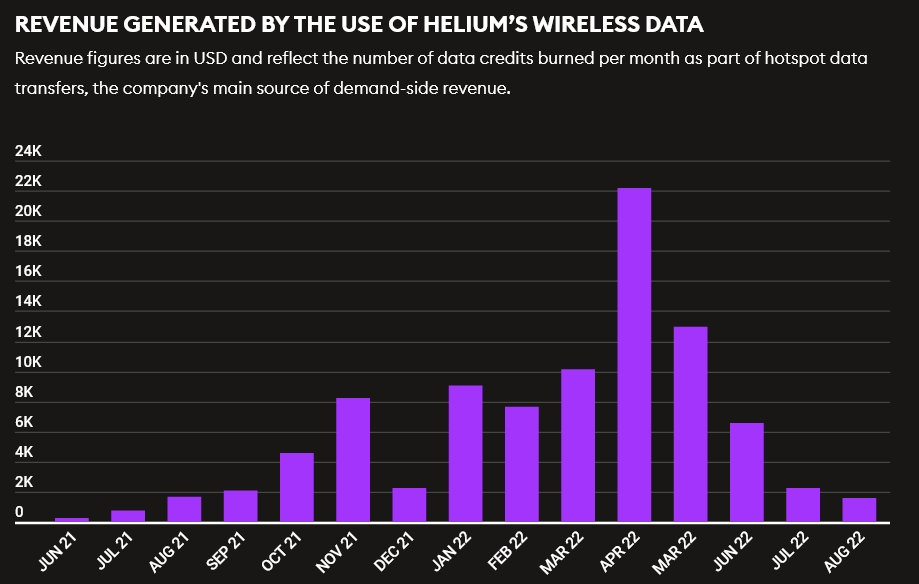 The company may have also exaggerated the nature of some of its partnerships, with Helium subsequently removing certain companies from their website where they had been displayed as customers.
Helium is backed by Andreessen Horowitz and Tiger Global, among other investors. Neither of these companies appeared in the early insider group, said Forbes.
At noon UTC on Monday, HNT is trading at $4.52. It's up nearly 1% in a day and 14% in a week. It's down 24% in a month, 74% in a year, and 92% since its all-time high of $54.88 recorded in November 2021.
The company says it is currently building Helium 5G, collaborating with wireless carriers DISH and T-Mobile, while they also announced the launch of the MOBILE token to reward hotspot owners for building the 5G ecosystem.
And while some applauded Forbes' report:
https://www.twitter.com/ncweaver/status/1573329728312049667
Others criticized it:
____
Learn more:
– Helium Price Benefits From Solana Migration Plans – Where Next for HNT?
– HNT's Price Largely Unmoved By Helium's 'Users' Controversy

– Helium Blockchain: Decentralizing Wireless Networks
– How Helium Uses Crypto to Grow Decentralized Internet

– Rug Pulls Were Rampant In August But Slightly Decreased On Previous Months – Report
– South Korean Kok Play Token Masterminds Reportedly Face Prosecution Probe, Investors 'Must Escape Now'
---