Helium Price Benefits From Solana Migration Plans – Where Next for HNT?
Disclosure: Crypto is a high-risk asset class. This article is provided for informational purposes and does not constitute investment advice. By using this website, you agree to our terms and conditions. We may utilise affiliate links within our content, and receive commission.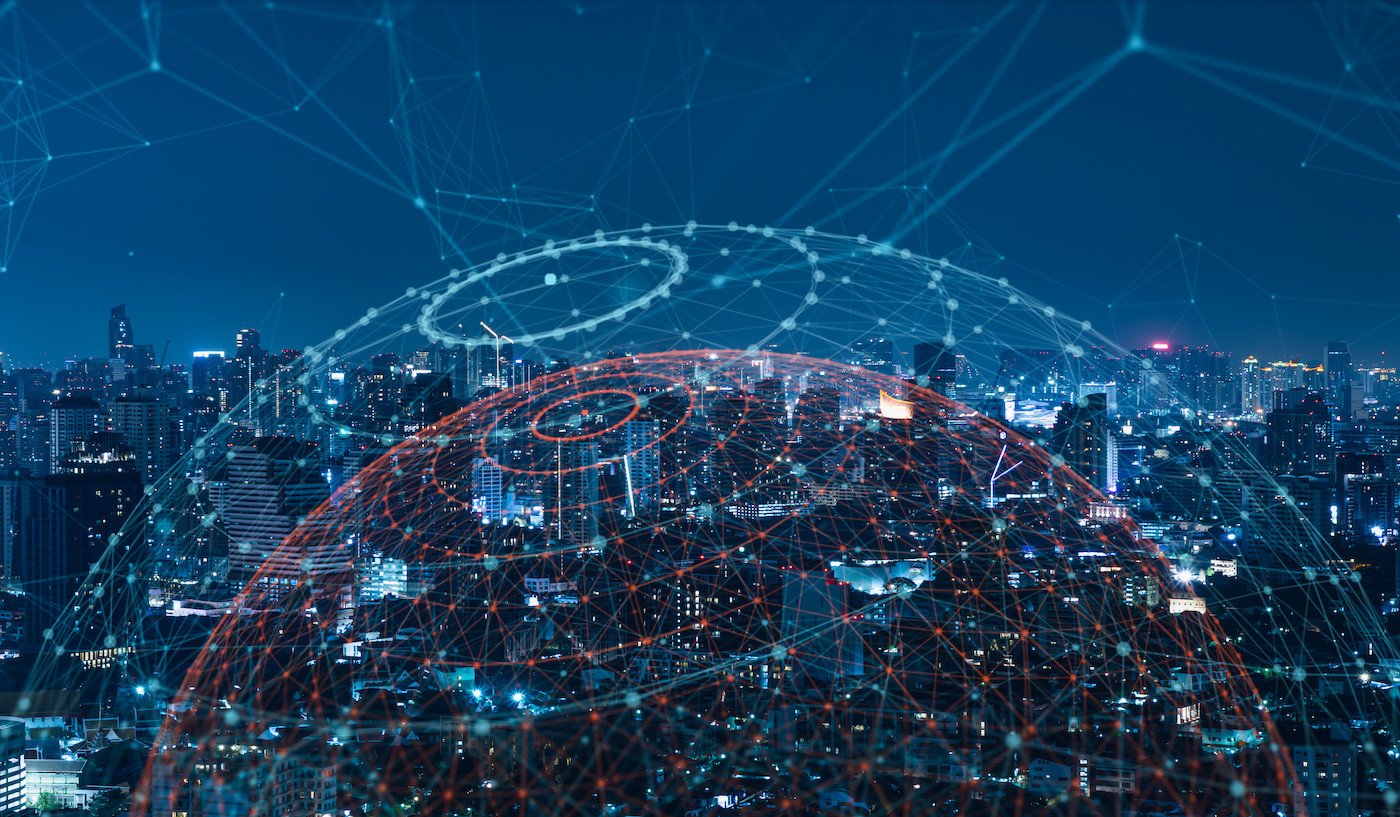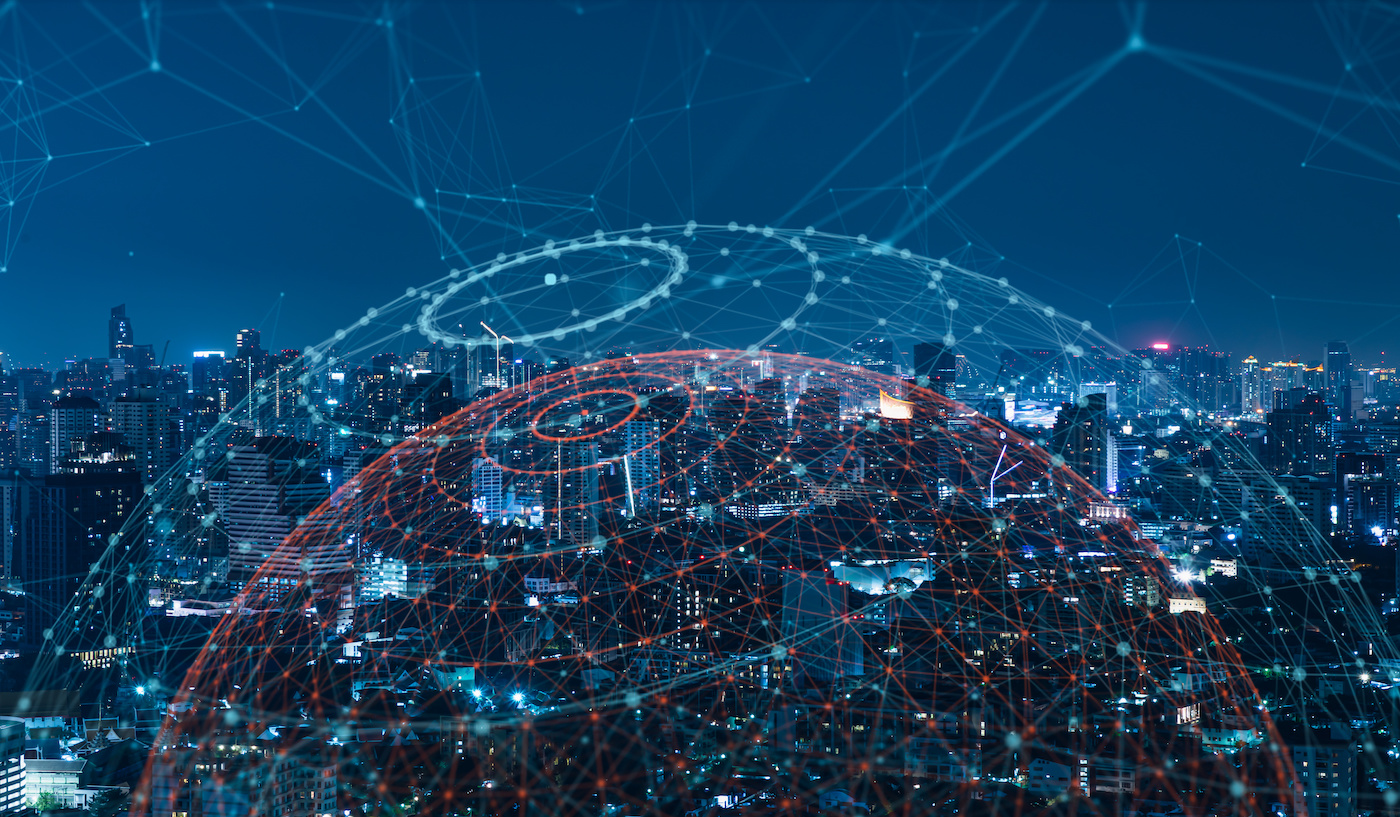 Helium crypto is trading 14% higher today as enthusiasm for its proposed migration to the Solana blockchain picks up steam.
Currently priced at $4.92 on CoinGecko, HNT has seen trading volumes surge 164% to $182 million in the past 24 hours.
Helium is building a decentralised wireless network but the bold vision hasn't been matched by product development progress.
Part of the reason for that may be the real practical difficulties of rolling out a network that can at minimum connect hundreds of thousands, if not millions, of Internet of Things (IoT) devices without problematic latency issues.
The initial news that the project had finally settled on a solution to those difficulties through the proposal to adopt the high throughput Solana blockchain was initially greeted negatively.
Helium token price has been trading in an acute descending channel since early August, but that started to turn around yesterday and today.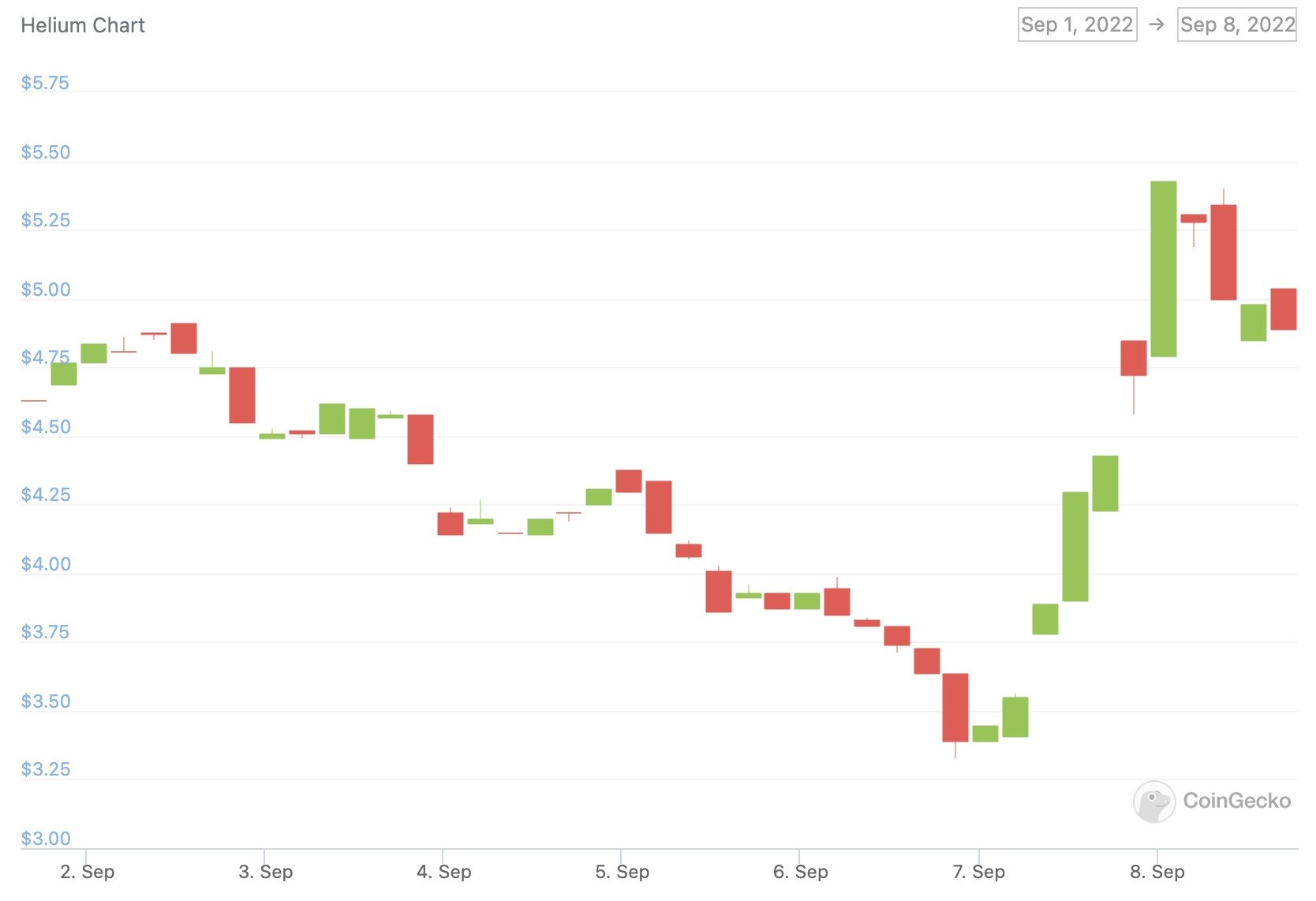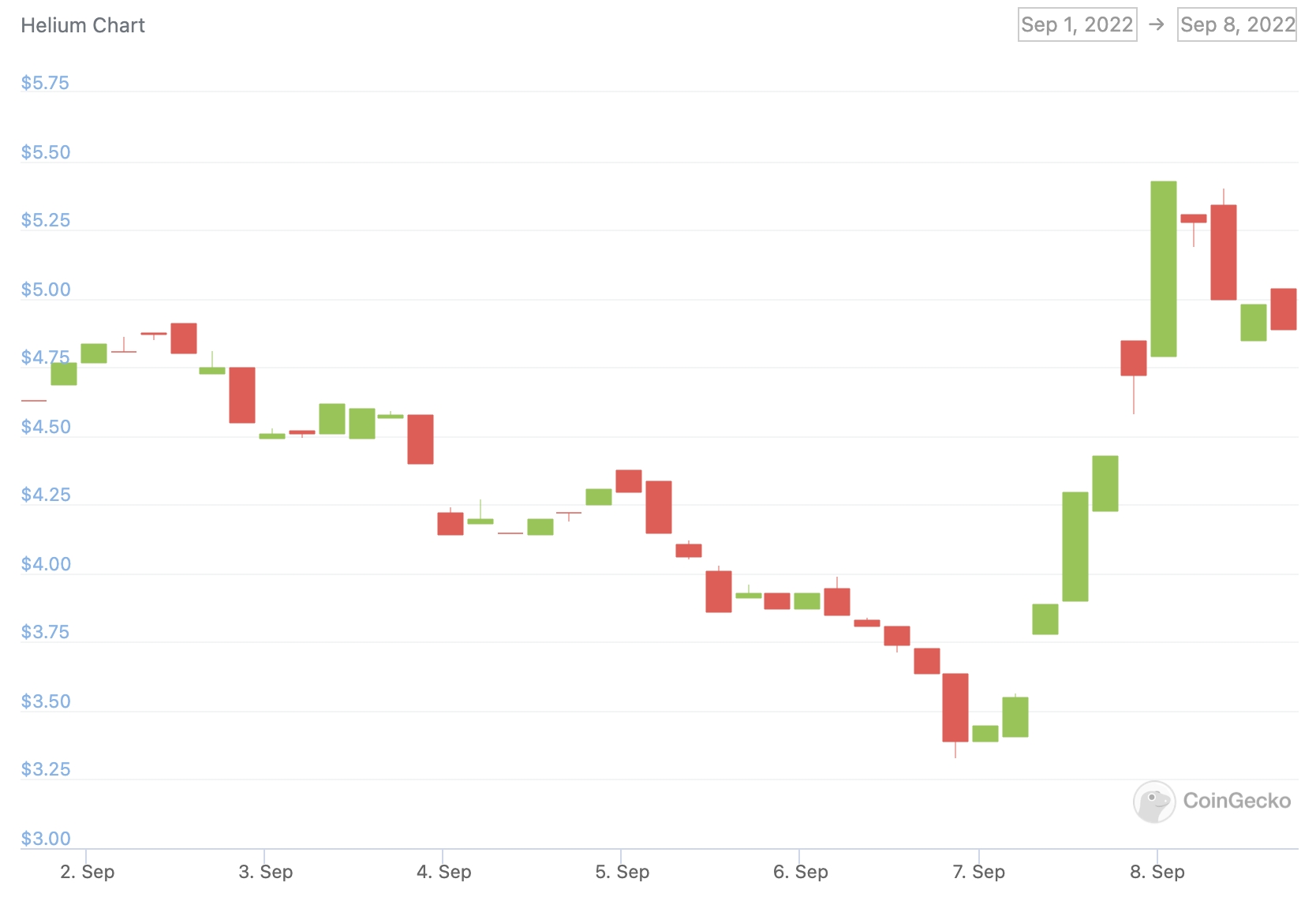 Is Helium stepping back from blockchain tech for its core product – wireless connectivity?
On the face of it the Solana news should have been unequivocally positive for this Web3 project.
However, after digging deeper into the intent of the proposal, it soon became clear that it wasn't necessarily the unvarnished good news that the project's supporters hoped for.
In order to leverage the network a user must purchase a Helium Hotspot. That requires an outlay of several hundred dollars. But with each hotspot for connecting IoT devices earning just $0.27 per day, according to the Helium Tracker, it is going to take some time before the outlay becomes profitable.
Therefore the economics are far from attractive and this likely is a reflection of the broader contention that it might not really make sense to run an IoT connectivity network on a blockchain.
So, as those with a deeper understanding of the situation appreciated, such as the writers of the proposal, the quicker Helium pivoted its main functionality from its own native blockchain to a centralised system, the better.
The two core attributes of the protocol – Proof of Coverage and Data Transfer Accounting – will be taken off the blockchain, if the proposals are implemented.
Here's the key part of the proposal:
"In the current architecture, specific transactions, including Proof-of-Coverage and Data Transfer Accounting, are processed on-chain unnecessarily. This data bottleneck can cause efficiency issues such as device join delays and problems with data packet communications, which bloats the Network and causes slow processing times. HIP 70 proposes transferring these processes onto Oracles which will resolve these issues and further stabilize the Network."
Helium price story – so where does Solana fit in to the ecosystem?
So what exactly is Solana going to be used for, if it is adopted as the new distributed ledger technology?
It looks like all that will be left to to do for blockchain is the accountancy work on the rewards distribution – which, it should be said, is an eminently sensible thing for a blockchain to be used for.
Deploying blockchain to only handle rewards may not be true to the mission statement, but it sounds a lot more workable. So maybe that is what underlies the renewed buying interest in Helium.
Certainly Solana has its own problems and at times you could be forgiven for thinking it is a public beta and not the final production version. After all, not a month passes without a glitch or outage on the Solana network it would seem.
Helium's new economics needs greater visibility
Yet Solana is improving and with transactions per second running at around 2,000, it is probably well-suited to handling rewards distribution.
Exactly how these new economics work out in terms of the value of Helium's HNT token needs greater visibility though.
So perhaps what we are seeing in the market right now is a reversal of "buy the rumour, sell the news" in favour of "sell the news and buy the rumour".
In other words buyers may be banking on Helium coming up with a design that provides HNT holders with exposure to the future success of the IoT network as a distribution layer as opposed to the base connectivity layer.
Another factor that might have caught the eye of bulls is the Helium Pro app that launched in early September that purportedly makes it easier to mine HNT, which we reported on at the time of its launch.
HNT technicals hint at bottoming process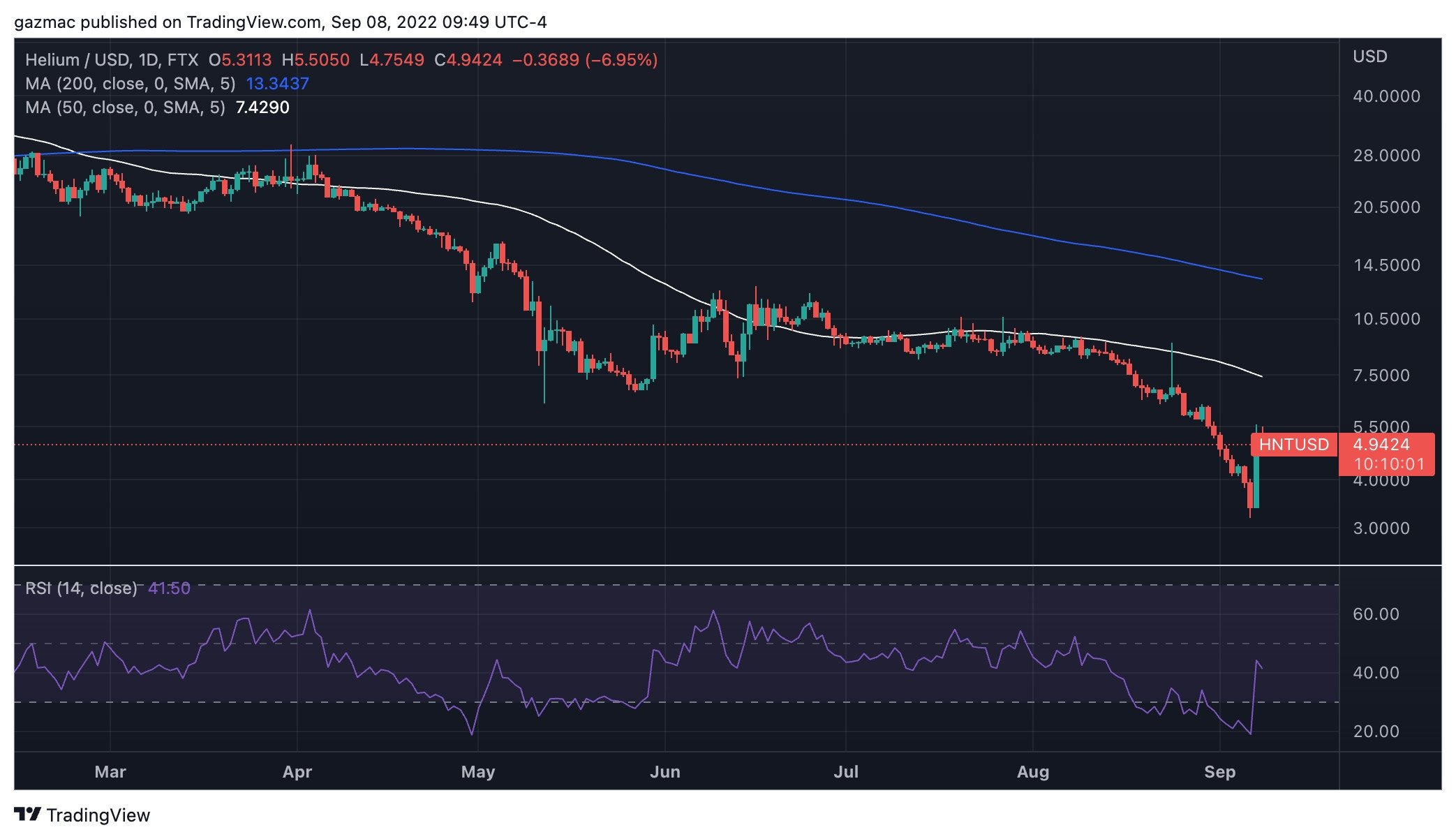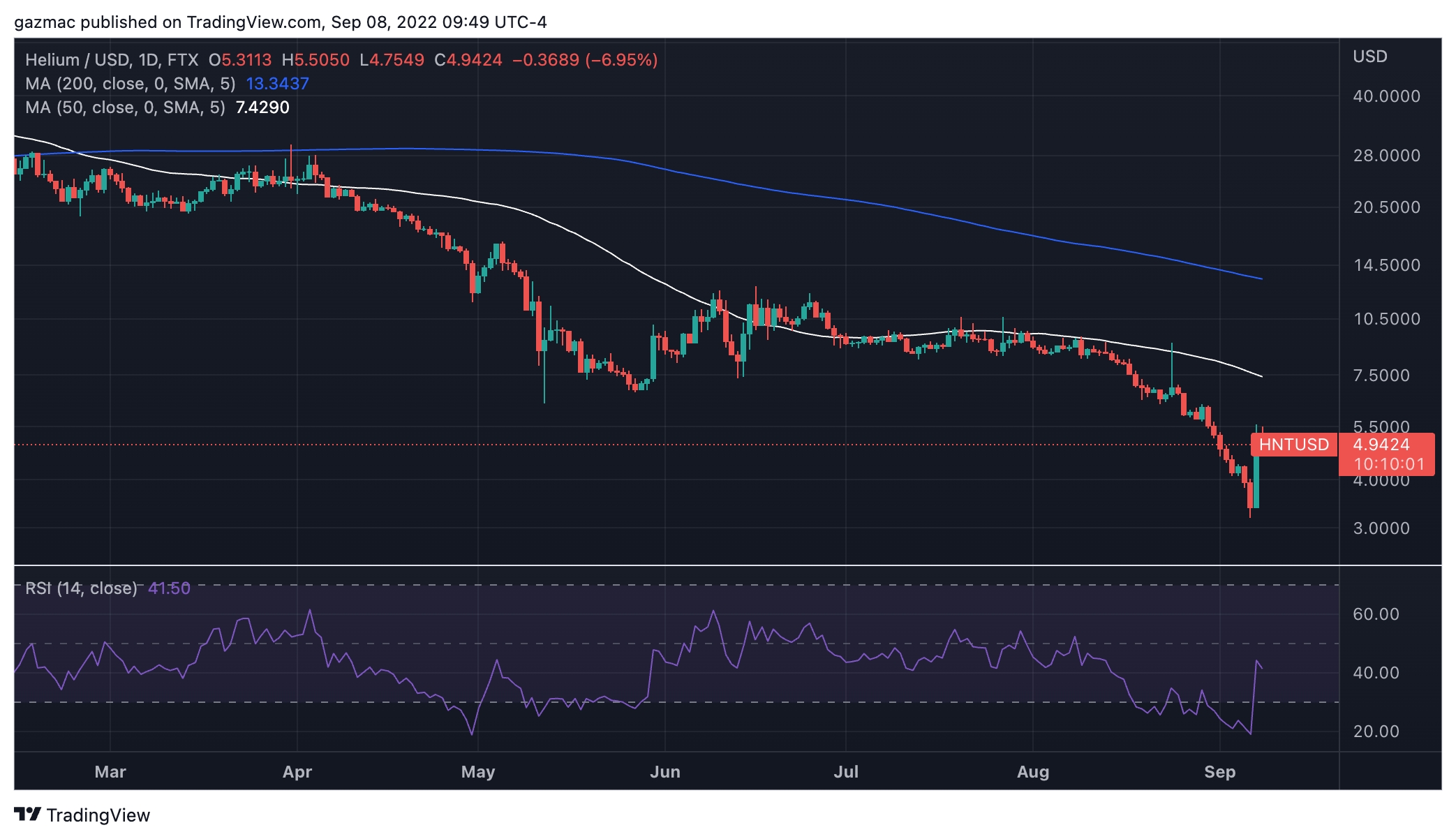 The HNT price is lower on a month (-29%) and week (-6.2%) view, according to CoinGecko.
On the Relative Strength Index the price has moved out of the oversold position below 30, and is now comfortably printing a reading of 41.
However, NHT continues to trade well below its 200 and 50-day simple moving average, which suggests that support may take time to build short term.
The token has trended lower since the death cross on 23 February this year and is today bouncing off lows last seen in February 2021. Bulls will hold on to that observation as indicative of bottoming action taking place.
Aside from the technical analysis, the fundamental business case can be said to have improved, assuming that stakeholders allow through on the pragmatic approach taken by the framers of HIP 70.
If you are looking for a Web3 coin to buy that has the potential to push higher from here, despite the ongoing crypto winter, HNT may be worth a look.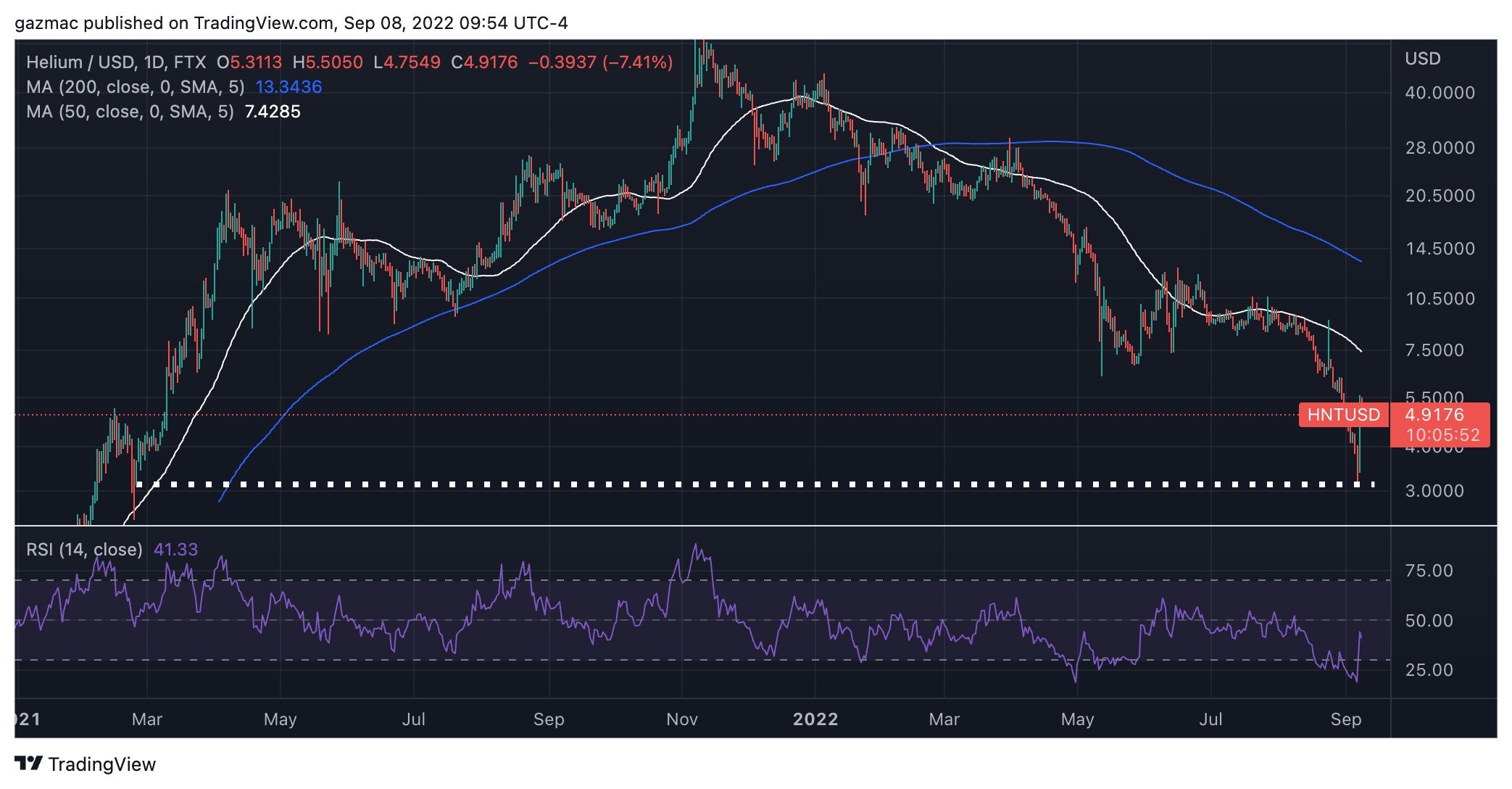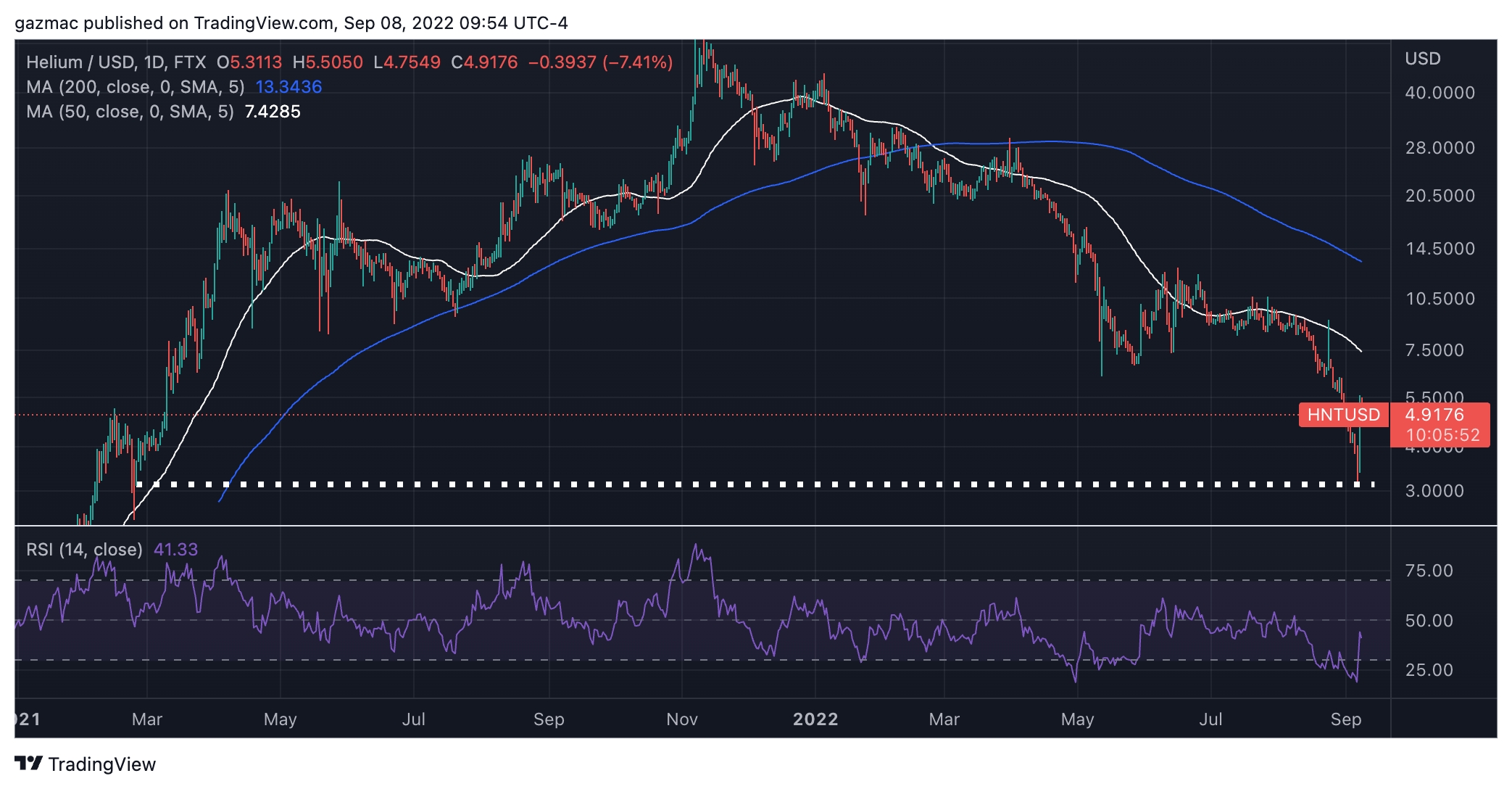 ---