Grab a Slice of the Teenage Mutant Ninja Turtles with Cowabunga Coin – 6 Day Countdown Begins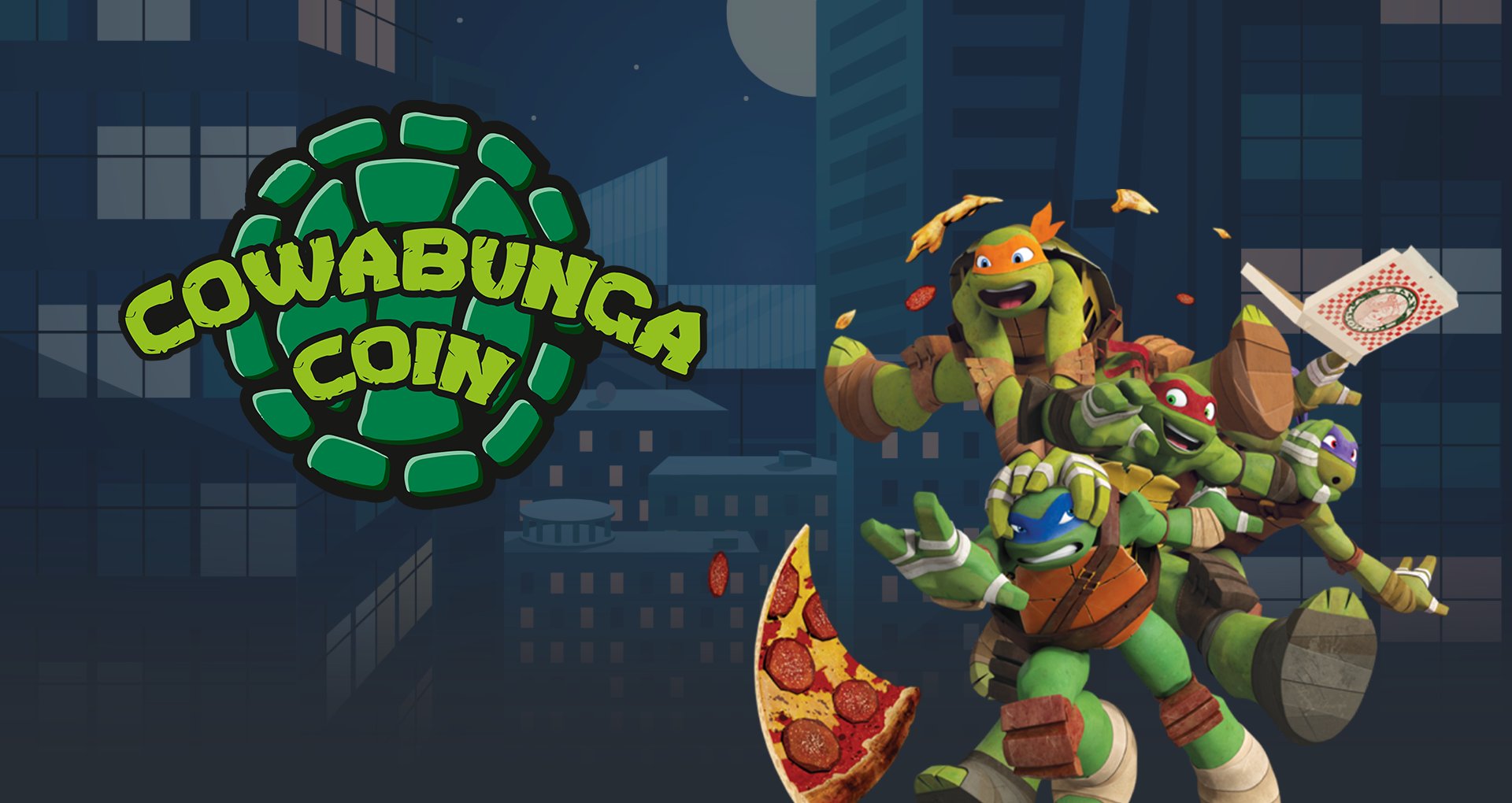 If you ever enjoyed watching Teenage Mutant Ninja Turtles (TMNT) on TV as a child, or even as an adult, chances are you've heard the term "Cowabunga!" quite a few times. The iconic catchphrase has not only seeped into popular culture but also become the namesake of an upcoming cryptocurrency project, Cowabunga Coin.
With an exciting new Teenage Mutant Ninja Turtles movie dominating the box office, some quick-thinking entrepreneurs are working on launching Cowabunga Coin to capture the excitement of the TMNT craze. The project could potentially become one of the best meme coins to invest in now as it's already getting noticed by early crypto investors.
Snatch Your Share of Pizza with Cowabungo Coin: Pre-sale Now Open
The team behind Cowabunga Coin is looking to raise $500,000 through a presale of 35% of the token supply. With a flat price of $0.000357 throughout the presale, potential investors won't be disadvantaged by late entry. Since there are only six days left before the tokens become unavailable, one may argue this could be an opportunity to be a part of a nostalgic project.
The presale event is being promoted widely, making Cowabunga Coin one of the best meme coins to keep an eye on. Past successes by the same marketing team, like the SpongeBob coin, suggest Cowabunga Coin could follow suit, creating a surge of interest across social media platforms.
The success and popularity of the Teenage Mutant Ninja Turtles: Mutant Mayhem film could possibly play a role in Cowabungo Coin's trajectory as well. The excitement surrounding the film may well spill over to the coin, potentially boosting its visibility and attracting more investors.
In addition to its relation to our beloved turtles, Cowabunga Coin offers another selling point in the form of tokenomics. The presale price puts Cowabunga Coin's market cap at a mere $1,428,571, offering substantial room for growth. As such, Cowabunga Coin might evolve into one of the best meme coins in terms of exponential potential.
With a limited supply and an attractive presale price, Cowabunga Coin might be in high demand. This could possibly trigger a fear of missing out (FOMO) among potential investors. A strong demand could result in a decentralized exchange (DEX) launch for the project.
Join the Cowabunga Community, Get a Chance to Win Big
For Cowabunga, the community is not just about support but also about rewarding loyalty. The team has pledged 25% of the token supply to community rewards and airdrops, converting potential airdrop gains into a strong incentive for early investors to HODL their tokens.
To facilitate smooth trading conditions, 20% of Cowabunga Coin's token supply is dedicated to DEX liquidity, with an additional 10% allocated for centralized exchange (CEX) liquidity. The project is committed to securing this liquidity at launch, ensuring stability for its investors.
With the presale underway, early birds have an opportunity to participate in what could potentially become one of the best meme coins. The presale will most likely attract significant attention in the crypto space, potentially adding to the demand for the Cowabunga Coin and making it one of the best meme coins to buy today.
Disclaimer: Crypto is a high-risk asset class. This article is provided for informational purposes and does not constitute investment advice. You could lose all of your capital.
---