New Meme Coin $SPONGE Pumps Up 700% in 24 Hours - Next Pepe Coin?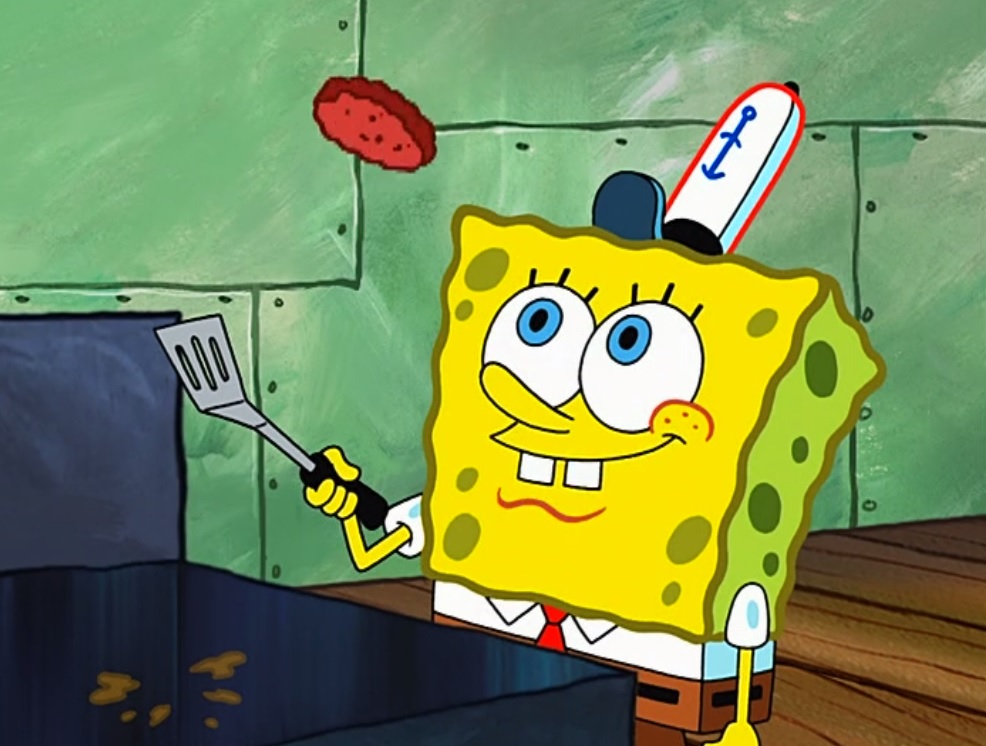 Are you ready to dive into the most enticing meme crypto opportunity of the month?
After Pepe Coin's resounding success, the world has been holding its breath for the next meme coin moon-shot.
Enter SpongeBob ($SPONGE) token: the meme coin that has taken the market by storm, surging 700% within 24 hours of its launch.
Already ranked in the top 3 gainers on DEXtools, and with the $SPONGE liquidity pool locked just moments ago - if you're tired of missing out on the next big thing, the time to act is now.
Unraveling the Meteoric Rise of SpongeBob ($SPONGE) Token
Launched at 10 AM (EST) on Thursday, May 4, 2023, SpongeBob ($SPONGE) token rapidly gained traction.
With immediate recognition from leading alpha influencers igniting an initial +150% pump on launch.
With its liquidity skyrocketing from $2.3 million to $5.5 million within hours, traders worldwide took notice.
Just hours later, heading into midnight on May 4, the token had erupted to a staggering +300% gain.
This morning (May 5), a series of massive buys have arrived as whales take aim at the SpongeBob moon shot, with a surge of large purchases, such as a $178,201 buy and an $89,326 buy.
The arrival of whales has continued to fuel the token's price up to an astonishing 700% in less than 24 hours.
Meme Coins: The Unprecedented Path to Millionaire Status
Meme coins have consistently delivered jaw-dropping gains, driven by market excitement and a unique connection with the trader's whimsical side.
Case in point: PEPE Coin (+603%) and WOJAK (+297%), which turned ordinary investors into millionaires overnight.
Wall Street Bets (+236%), TURBO Coin (+140%), and BOB (+123%) followed suit, achieving impressive returns within hours and days - but none as quickfire as the rapid growth of SpongeBob token.
SpongeBob ($SPONGE) token is the next star to shine in this millionaire-making galaxy.
The Colossal Potential of SpongeBob ($SPONGE) Token
With just 1,000 unique holders and a market cap of $9 million, SpongeBob ($SPONGE) token is merely scratching the surface of its potential.
Compare this to the season's supernova, Pepe Coin, with 90,000 unique holders and a market cap of $888 million.
If SpongeBob ($SPONGE) reaches only 10% of Pepe Coin's success, it will boast 9,000 holders and a market cap of $88 million, with the token price hitting $0.00217 (+624%).
And as is the case with many meme coins, they can go higher than expected.
Harnessing the Power of Nostalgia and Meme Culture
SpongeBob ($SPONGE) token taps into the hearts of an entire generation that grew up watching the iconic SpongeBob Squarepants.
Memes featuring SpongeBob and other characters from the series are already viral within crypto social media spaces, further igniting enthusiasm for this meme coin.
The SpongeBob ($SPONGE) token is poised to ride this nostalgia-infused wave straight to the moon.
The Time to Act is Now: Seize the Opportunity with SpongeBob ($SPONGE) Token
You may be wondering if it's too late to join the action.
Launched less than 24 hours ago, the token is still in its infancy, with enormous room for growth.
Surpassing other meme coins in its initial stages, SpongeBob ($SPONGE) offers a huge opportunity for those who are looking to get involved with a meme coin, early days.
As the saying goes, "fortune favors the bold," so embrace your inner daredevil and embark on the SpongeBob ($SPONGE) moon-shot adventure today.
Disclaimer: Cryptocurrency projects endorsed in this article are not the financial advice of the publishing author or publication - cryptocurrencies are highly volatile investments with considerable risk, always do your own research.
---