Germany's Biggest Bank Talked the Talk, Now it Walks the Crypto Walk
Deutsche Bank has gone low-key with its crypto intentions, but after months of crypto-positalk, the bank – Germany's biggest with assets of almost USD 1.8 trillion – has taken the plunge into crypto custody.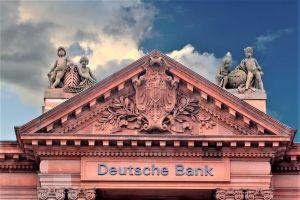 It's not a surprising move as the bank's analysts have been making bullish remarks on bitcoin (BTC) in recent months, and have called fiat a monetary "fad." Back in 2019, the bank warned that fiat was wobbling, and called crypto's rise "inevitable."
And while Deutsche Bank refrained from making a big public announcement, it appears to have come good on its talk as early as last year – although few have noticed until media reports this weekend picked up on a World Economic Forum originally published in December 2020. Named Crypto, What Is it Good for?: An Overview of Cryptocurrency Use Cases, the report featured a section called Deutsche Bank Digital Asset Custody.
The authors wrote that the bank envisages creating a "secure connected bridge between digital assets and a customer's traditional banking services," and allow customers to access their "digital assets and fiat holdings in one easy-to-use platform."
And like many other international banks of late, the report noted that the bank is hoping to "offer an institutional-grade" hot and cold wallet "storage solution" featuring "insurance-grade protection."
The authors added that initial technical work on the project was already done, and added that an international test was now in the pipelines – with a rollout possible as early as this year.
They concluded,
"The bank has completed its proof of concept and is aiming for a minimum viable product in 2021 while exploring global client interest for a pilot initiative."
___
Learn more:
- Cash Still a Top Hedge Pick, but Digital Winning Payments War – Bank Strategist
- Deutsche Bank Strategist Bullish on Bitcoin, But JPMorgan Boss Still Unmoved
- Fiat Will Be a Passing Fad In the History of Money - Deutsche Bank Strategist
- Deutsche Bank: Fiat Money is Fragile, Crypto - Inevitable
- America's Oldest Bank, BNY Mellon, Goes Bitcoin
---