Bitcoin Cash Dev Tax Still Might Go Live Despite Roger Ver Revokes Support
Bitcoin.com, an operator of a Bitcoin Cash (BCH) mining pool, said it will not support the so-called "dev tax" and will be working on another plan. However, some developers warn that the "dev tax" might still be implemented.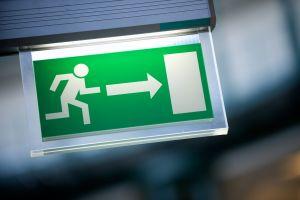 "The dev tax is wounded, but not dead," developer Peter Rizun, who is against the proposal, told Bloomberg. He pointed out that many key miners support the proposal, and could still implement it on May 15.
Meanwhile, Bitcoin.com, led by Roger Ver, stressed that "this is a great opportunity for developers to clarify what they need funding for, and provide the specific budgets and timelines they have for their work."
According to the pool operator, any new proposal will need to have as many people of economic weight on-board as possible, including businesses, exchanges, miners, and Bitcoin Cash implementations.
As reported, Jiang Zhuoer, CEO of one of the largest mining pools on BCH, BTC.TOP, offered to direct 12.5% of mining rewards to support the BCH infrastructure over a six-month period. Zhuoer's post included a threat to orphan the noncomplying BCH blocks (those blocks would no longer be included in the BCH blockchain, leaving a miner without the reward). Besides BTC.TOP, the proposal was signed by other large mining pools: Antpool, ViaBTC, BTC.com, and Bitcoin.com, until the latter revoked its support on Tuesday.
The response from the vast majority of miners was negative, including dramatic calls for a massive exodus from the coin. The main issue, according to the critiques, was based on centralization. Such taxes would quickly create a wholly centralized infrastructure for the coin, leaving miners voting out in the cold.
The average number of developers working each month on Bitcoin Cash-related projects declined 32% in the first half of 2019, or most of all other top cryptocurrencies, according to Electric Capital.
---