Fidelity In Hiring Spree As Investors Eye Cryptoassets Beyond Bitcoin
Fidelity Digital Assets (FDA), a crypto-focused arm of US-based mutual fund giant Fidelity Investments, aims to add about 100 workers, increasing its headcount by around 70%, as institutional investors are increasingly interested in cryptoassets beyond bitcoin (BTC).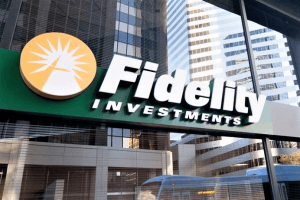 FDA now offers only custody, trading, and other services for BTC, and plans to hire new employees in technology and operations in Dublin, Boston, and Salt Lake City, Bloomberg reported, citing Tom Jessop, president of Fidelity Digital Assets. The report did not specify when it might happen.
Retirement advisers, corporations are joining family offices, and hedge funds in exploring cryptoassets, per Jessop. He stressed that while BTC has been the entry for a lot of institutions there's a big shift is in "the diversity of interest" from new and existing customers, per the report.
The company also plans to offer trading throughout more of the week.
As reported, in June, major UK-based interdealer broker TP ICAP has partnered with Fidelity Investments and Zodia Custody to launch a crypto trading platform.
Also, recently, Jessop said that the predominant narrative among the company's clients when it comes to BTC is still the digital gold narrative. A smaller number of investors are starting to look at BTC from the asset allocation standpoint, he said, while some see it as a network effect opportunity.
___
Learn more:
- Andreessen Horowitz Secures USD 2.2B For These 5 Crypto Areas
- PayPal, Visa & Other Investors Double Down On Their Crypto Investments
- Cryptoverse Gets Another Unicorn Despite Market Downturn
- Ledger Valued At USD 1.5B, Plans DeFi Solutions, Own Operating System
- Bybit-backed BitDAO Announces USD 230M Funding Round to Fuel R&D
- Solana Rallies On USD 314M Investment News
---