Fan Tokens Spread to the Basketball Industry Too
Japan's sports club token craze has spilled over from the world of football and has made its debut on the basketball court – with a Yokohama-based team releasing Japanese professional basketball's first-ever cryptoasset.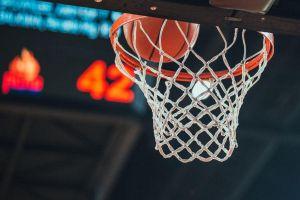 The franchise in question is the Yokohama B-Corsairs, and the move, once again, is being masterminded by the Financie platform. The latter has launched club tokens for an increasingly vast range of Japanese football clubs, including established professional teams in top flights and newer grassroots teams playing at amateur and semi-pro levels in the lower leagues.
The Corsairs' token began retailing this week and will be made available in an initial sale event that lasts until September 23.
Crypto and blockchain technology are playing an increasingly large role in the world of Japanese sport, with club owners hopeful that industry 4.0-powered crowdfunding will help them raise funds while building a closer bond with their fans.
For token buyers, though, the crypto connection offers what issuers promise will be a new paradigm in fan support – finally handing some degree of control to supporters.
In a press release, the Corsairs and Financie claimed that the franchise would use the money raised "mainly for strengthening" the team and paying its "operating expenses."
Fans, meanwhile, were promised voting rights in certain club-related matters. They will also be offered entry in special prize draws, access to special seating areas, and halftime events. The club will also offer token holders the chance to meet players and coaches.
In the world of football, Financie and a Yokohoma-based football club went a step further last month, offering token holders exclusive access to a specially organized friendly match with a league rival.
The club added that it was hopeful of using the funding boost to build up to new heights ahead of a major reform of the B.League (Japan's three-tier basketball league) announced last month and slated for the 2026 season.
The next – and perhaps most significant – frontier for club tokens in Japan will undoubtedly be the world of professional baseball. The Japanese pro league, Nippon Professional Baseball, is the world's biggest baseball league outside the United States, but is largely bankrolled by domestic conglomerates. And a club token launch here would unarguably prove to be a major coup for crypto advocates.
Financie this week announced that it had appointed its own founder and the head of of the major domestic blockchain player Gumi, Hironao Kunimitsu, as its new CEO.
____
Learn more:
- Messi Pockets Crypto in PSG Deal, Fan Token Payouts May 'Incentivize' Players
- China Hits out at Senators Who Asked for an Olympic Block on Digital Yuan
- Top Chess Players To Compete For USD 100K Worth Of Bitcoin
- Mexican Football Federation Shows League Club's NFT Equity Sale Red Card
---