Fake Elon Musk Crypto Coins Pumping on X.AI News - 5 Better Altcoins to Buy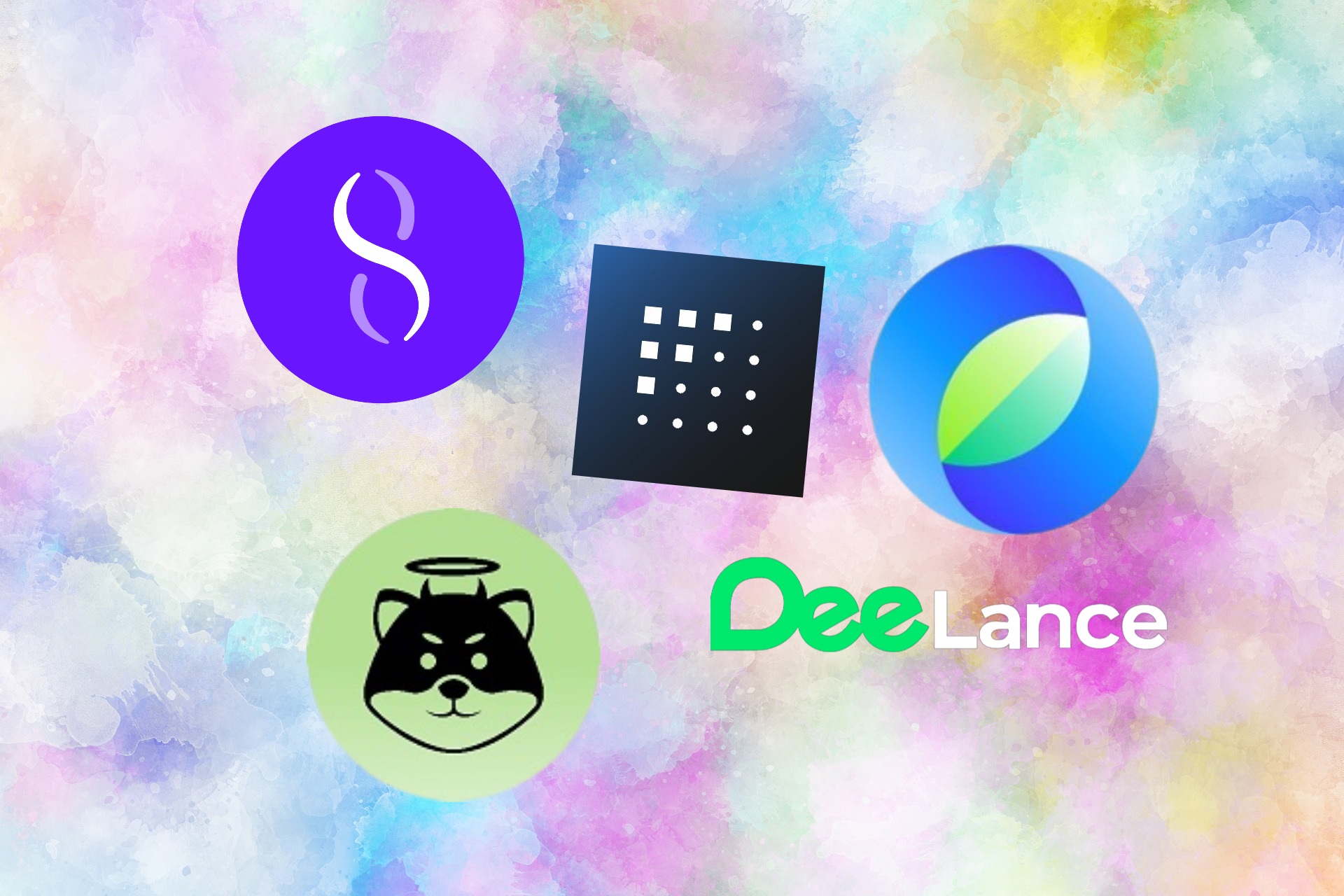 Elon Musk's new AI venture, X.AI, sparks a frenzy of fake crypto coins. Don't fall for the scams – we reveal five legitimate AI projects worth investing in.
The Dogefather - Elon Musk recently founded X.AI, an artificial intelligence company aiming to revolutionize the AI landscape.
Musk's new venture has generated significant buzz, as people speculate about its potential offerings and capabilities.
The company was incorporated in Nevada with Musk as the director and Jared Birchall, the director of Musk's family office, as its secretary.
Rumors surrounding X.AI's purpose have been circulating for days, with some suggesting Musk's intention is to compete with Microsoft-backed OpenAI, which he co-founded in 2015 and later walked away from in 2018.
The Rise of Scam Coins Following X.AI's Launch
The excitement around X.AI has inevitably attracted malicious actors looking to capitalize on the hype.
Fake crypto coins mimicking X.AI have surfaced on decentralized exchanges like PancakeSwap and Uniswap, promising investors quick gains.
The scams are reminiscent of previous schemes that emerged after high-profile events, like Will Smith Inu (WSI) and numerous other "shitcoins" that arose on DEX platforms following Queen Elizabeth's death.
While some joke coins are easy to identify, fake tokens associated with Elon Musk, Tesla, or X.AI can be more deceptive due to the immense interest in AI projects.
Bridging the Gap: Legitimate AI Crypto Projects Worth Your Attention
As scam coins flood the market, it's important to differentiate between fraudulent schemes and genuine investment opportunities.
Especially as the biggest Ai coins in the space are set to explode! You don't want to miss out!
In this article, we'll present five promising AI-related crypto projects, offering a safer and more informed alternative to the fake X.AI coins.
1. Fetch.Ai (FET) - Pioneering Decentralized Machine Learning
Fetch.ai is an innovative decentralized machine learning network built on blockchain technology, striving to revolutionize the way devices, services, and individuals connect.
By providing the tools and infrastructure necessary for developing a decentralized digital economy powered by artificial intelligence, Fetch.ai is establishing itself as a leader in the rapidly evolving world of blockchain technology.
Fetch.ai's current price is at $0.42, with a 24-hour change of +3.82%.
Throughout April, FET price has risen by 13.62%, and the upward trend appears to be continuing as it re-tests the upper trendline resistance at $0.425.
Despite the Relative Strength Index (RSI) being slightly overheated at 67, it is still rising, which may suggest that the upward momentum could continue, although it might face resistance around $0.425.
However, if the price manages to break above this resistance, we could see Fetch.ai reaching $0.45, providing a gain of around 6.5%.
On the other hand, if Fetch.ai faces rejection at the $0.425 price level, it could drop to $0.40, representing a loss of approximately 5.35%.
The risk-reward ratio of 1.21 makes it a reasonable entry point, considering the renewed interest in AI-related projects stemming from Elon Musk's recent venture, X.ai.
2. SingularityNet (AGIX) - Decentralized AI Marketplace
SingularityNET is an ambitious project that aims to provide a decentralized AI marketplace accessible to everyone.
Their goal is to build open-source AI-powered infrastructure that enables developers to deploy artificially intelligent smart contracts easily.
This would allow the fast and scalable creation of AI products for end-users and position AGIX as a premier commercial launchpad for AI-based decentralized applications (dApps).
SingularityNET's current price is $0.42, with a 24-hour change of -2.40%. Despite a choppy start to the month, the price has managed a 2% gain in April.
The price action is currently caught underneath the resistance created by the 20-day and 200-day moving averages.
The RSI has cooled off to a neutral level of 51, while the Moving Average Convergence Divergence (MACD) shows a minor bearish divergence at -0.0025, reflecting the suppressive positioning of the moving averages.
If SingularityNET can break through the resistance created by the moving averages, it could potentially move up to $0.45.
However, if the price fails to break through the resistance, we could see a drop to around $0.40.
The risk-reward ratio of 0.82 may not be the most appealing entry point, but with the recent resurgence of AI narratives due to Musk's X.ai venture, there could be strong potential for a price pump.
3. Love Hate Inu (LHINU) - Revolutionary Meme Coin Project
Love Hate Inu (LHINU) is an innovative meme coin project created by Carl Dawkins, the founder of previous successful ventures like Tamadoge.
Capitalizing on the meme coin trend and the $3.2 billion survey industry, LHINU offers a unique vote-2-earn system.
Users can vote on polarizing topics and figures while earning rewards in LHINU token, in tribalistic stands off that could see Andrew Tate loyalists battle off against MAGA-tards.
With over $4.4 million raised in the presale and only 16% of tokens remaining, investors can still purchase LHINU tokens at 0.0000105 USDT before the next price hike.
With ambitious plans and upcoming CEX listings in Q2 2023, LHINU is poised for exponential growth.
4. DeeLance (DLANCE) - A Pioneering Recruitment Platform
Time is running out to invest in DLANCE tokens at a discounted price of $0.029 USDT, as only six days remain before the price increases.
This innovative project has already raised $242,160 towards its $600,000 goal and early investors could see a 112% return when the token is listed on CEX at $0.053 USDT.
DeeLance offers a unique recruitment service using NFTs and a metaverse platform supporting virtual offices, digital item trading, and more.
The potential market for DeeLance is enormous, with the metaverse market forecasted to grow to $335 billion by 2027. DLANCE tokens enable users to access various utilities and opportunities within the platform.
5. Ecoterra (ECOTERRA) - Transforming Recycling and Waste Management
Ecoterra (ECOTERRA) is an innovative blockchain project that aims to revolutionize the recycling and waste management sectors by merging sustainability with cryptocurrency.
The Ecoterra presale is currently live, offering early investors discounted tokens and the chance to support an eco-friendly initiative.
Ecoterra's core concept, Recycle2Earn, rewards users for recycling materials and reduces individual carbon footprints.
Key features of Ecoterra include the Recycle2Earn app, Carbon Offset Marketplace, Recycled Materials Marketplace, and Impact Trackable Profile.
Early investors can purchase tokens at $0.0055, a significant discount compared to the final stage price of $0.01, providing a potential 150% upside.
Disclaimer: Cryptocurrency projects endorsed in this article are not the financial advice of the publishing author - cryptocurrencies are highly volatile investments with considerable risk, always do your own research.
---