Explore the Possibilities of the Metaverse and Take Your Gaming Experience to the Next Level – Best Presale in 2023?
Disclosure: Crypto is a high-risk asset class. This article is provided for informational purposes and does not constitute investment advice. By using this website, you agree to our terms and conditions. We may utilise affiliate links within our content, and receive commission.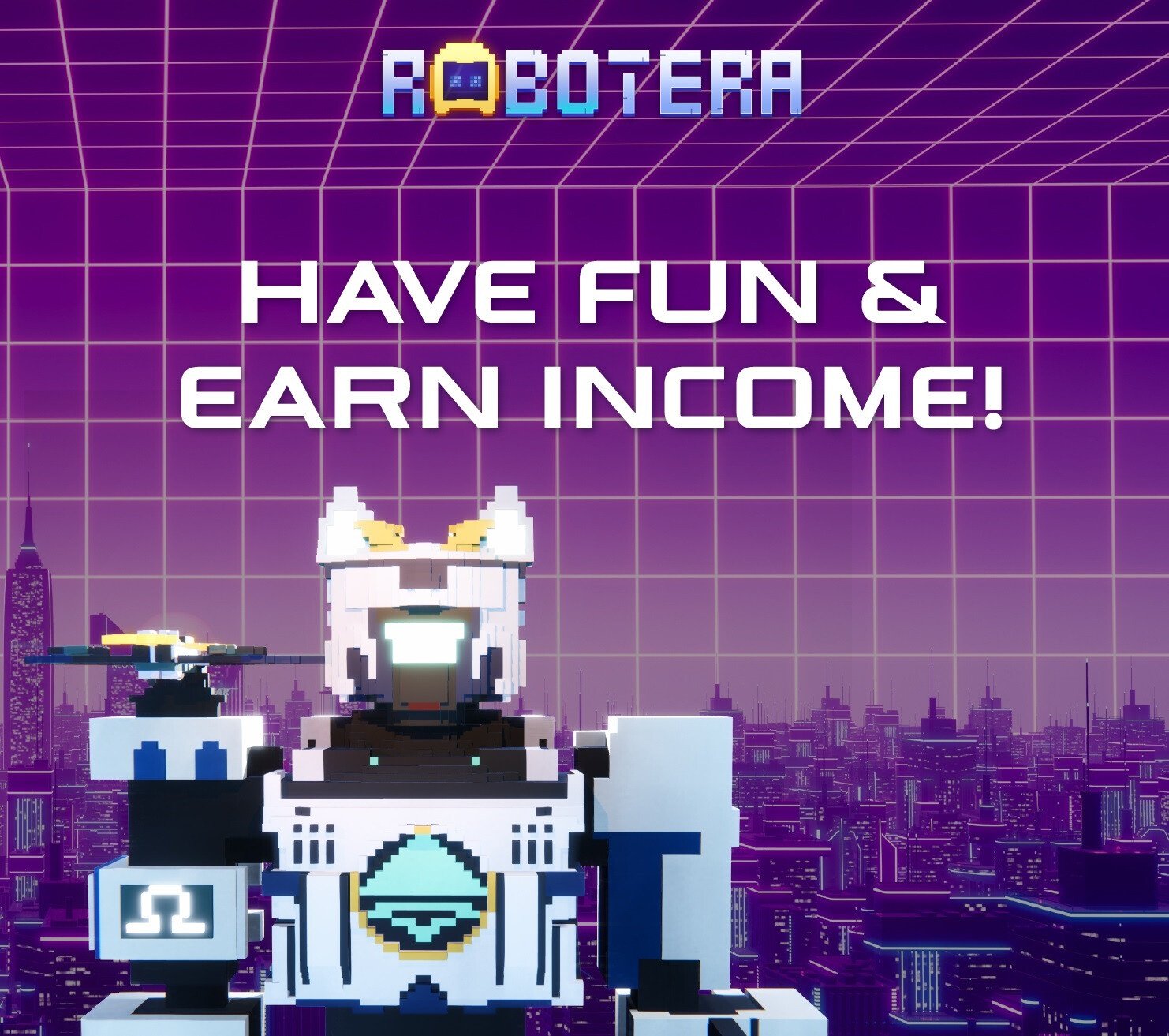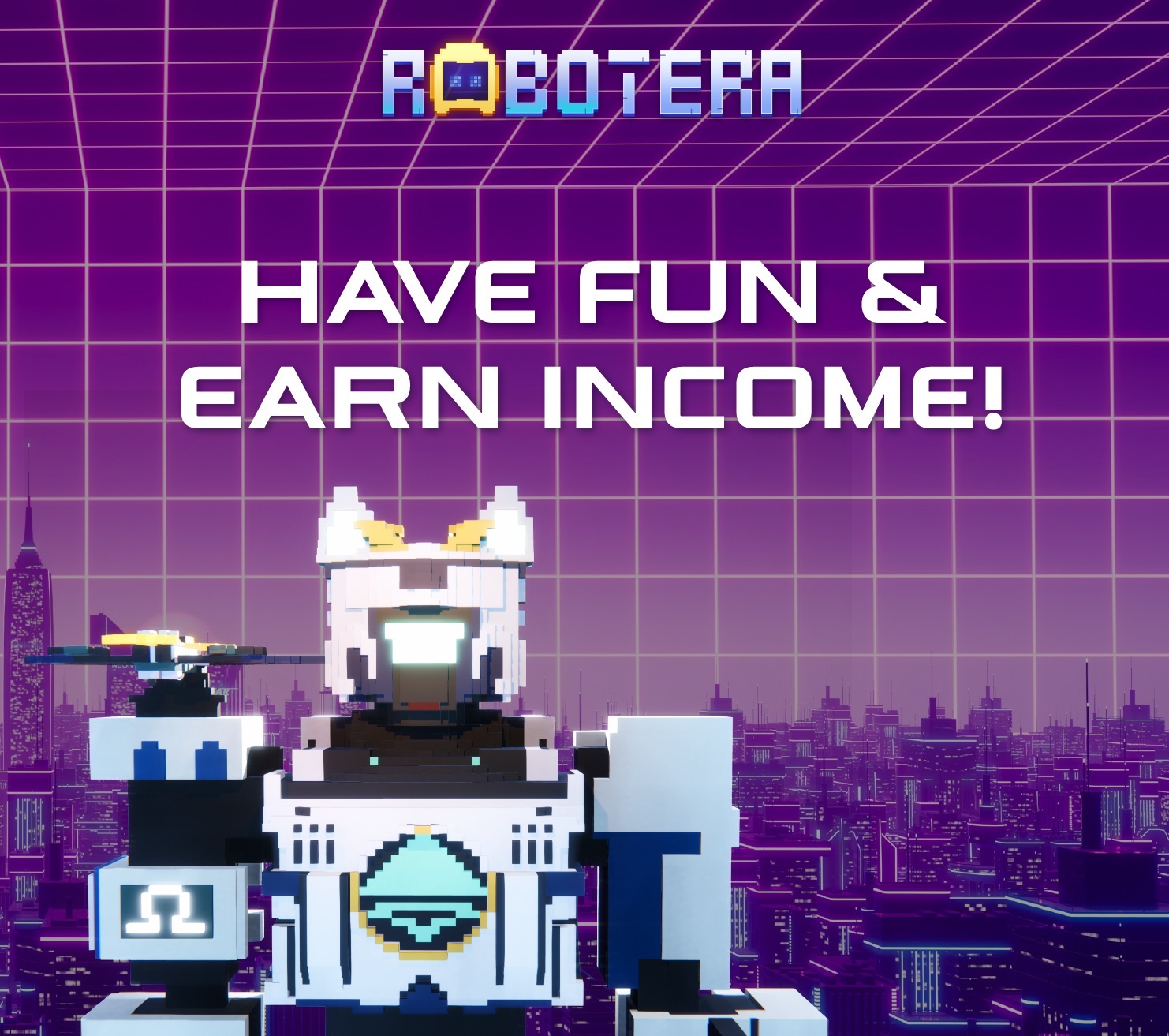 The metaverse, a term coined by tech visionaries to describe a virtual reality where people can socialize, play, and work, is gaining significant attention and investment from top tech companies, governments, and financial institutions.
The space is predicted to be worth up to $13 trillion by 2030 and has the potential to change the way we interact, work, and play. With the growing potential of the metaverse, projects in the space could be some of the best presales in 2023.
Web3 metaverse projects like The Sandbox, Axie Infinity, Decentraland, and Internet Computer, among others, are leading the way by incorporating decentralized governance and economic elements into the metaverse experience, but there are many more second generation platforms, like RobotEra, that show even more promise.
Join forces with other robots and help rebuild Taro in #RobotEra! 🌎

💰 Rebuild the planet and earn a passive income
🔎 Explore unique spaces in RobotEra and find hidden rewards

Join the exciting world of RobotEra ⬇️https://t.co/BAR0I5LNtV#Presale #P2E #Play2Earn pic.twitter.com/2DGMKe7D51

— RobotEra (@robotera_io) February 9, 2023
Even more attention has come to the metaverse space recently as The Sandbox, a metaverse gaming platform, announced an MoU with Saudi Arabia's Digital Government Authority (DGA), making the metaverse space even more attractive to investors.
RobotEra, for one, is introducing a more engaging and interactive experience by incorporating virtual and augmented reality, along with Minecraft-like building tools. Players will have the freedom to build and customize robots, landscapes, and structures, while also having the opportunity to monetize their gameplay. With these innovative features, RobotEra is poised to bring a fresh level of excitement to the metaverse gaming industry and has a good chance of being one of the best presales in 2023.
Introducing RobotEra and TARO: The Upcoming Players in the Metaverse
RobotEra is breaking new ground in the metaverse industry by offering an accessible and immersive gaming experience, combining virtual and augmented reality with the power of non-fungible tokens (NFTs). Players can easily construct their own robots, buildings, and landscapes, and monetize their gameplay, creating a metaverse that blends the creative freedom of Minecraft with the advanced, futuristic world of Taro.
Players will also have the ability to generate revenue by offering advertising space on their structures or hosting events with admission fees.
This game has been designed for a broad range of players, eliminating the need for technical knowledge or programming skills. Everyone can participate in the world-building elements of RobotEra and immerse themselves in the virtual world as they rebuild Taro together.
NFTs are a critical part of the game, as players can use them to purchase land, construct buildings, and create a thriving virtual community. Gamers can also create their own digital games in exclusive regions of the mapped world and connect with other players while earning rewards.
TARO Cryptocurrency: Fueling the RobotEra Economy and One of the Best Presales in 2023
The RobotEra experience is powered by TARO cryptocurrency, which acts as the fuel for the game's economy. Players can use TARO to acquire land, buy robot NFTs, and participate in other economic activities within the game. By staking their tokens, players can also earn additional rewards.
From Avatars to Gamified NFTs, we would love to hear about your favorite #NFT projects ⬇️

🤖 #RobotEra's main NFTs are, well, robots!

And players like yourself can become one the planet of Taro 🌎

Learn more⬇️https://t.co/BAR0I5LNtV#Presale #P2E #Play2Earn

— RobotEra (@robotera_io) February 8, 2023
TARO creates a play-to-earn (P2E) game economy, similar to The Sandbox. However, Robotera offers greater depth and simplifies asset creation, enabling the potential for building a vast economic ecosystem. The use of NFTs allows players to own land and assets such as buildings, items, and robots.
An Expert Team to Drive the Future of Metaverse Gaming
Behind every ambitious project is a group of knowledgeable and skilled professionals. RobotEra is no exception.
Guiding the team is Jason Chan, CEO of RobotEra. He brings a wealth of expertise to the table, having been a serial entrepreneur and well-versed investor in the blockchain and internet sectors. With a background in cryptocurrencies, financial modeling, and fintech, he is responsible for the overall strategy, marketing, and business growth of the project. A senior blockchain industry professional, he holds a degree from the London School of Economics and Political Science.
Alex Wong, COO of RobotEra, is in charge of the global market operation. Holding a degree from the National University of Singapore in information systems, he has extensive experience in brand management and public relations. With a passion for the blockchain and metaverse, he is a valuable asset to the team.
Slimane Lee, CTO of RobotEra, brings his expertise in blockchain and decentralized technology to the project. With a background in engineering from top-tier internet companies, he is responsible for the game engine development and the overall blockchain template of the game.
Innovative RobotEra Platform Promises to Be One of the Best Presales in 2023
As the future of Web3 metaverse gaming takes shape, RobotEra stands out as a promising player on the horizon. With its unique concept, easy-to-use interface, and monetization options, it has the potential to attract a wide range of players and become a dominant force in the Web3 gaming industry. And with its potential as one of the next major metaverse coins in the crypto space, RobotEra is definitely one to watch.
With their commitment to user-friendly technologies and tools, companies like RobotEra are paving the way for the future of the internet and gaming. Their innovative metaverse building game, coupled with an NFT trading marketplace, will offer an exciting digital economy when it launches, allowing players to explore new frontiers in the metaverse.
With an impressive raise of $844K so far, RobotEra's presale will soon enter stage 2 when its price will raise. As the presale nears the $1 million mark, the project has a very good chance of having a successful launch, making it one of the best presales in 2023.
---