Ethereum Price Prediction as Shanghai Upgrade Approaches – Can ETH Hit a New High in 2023?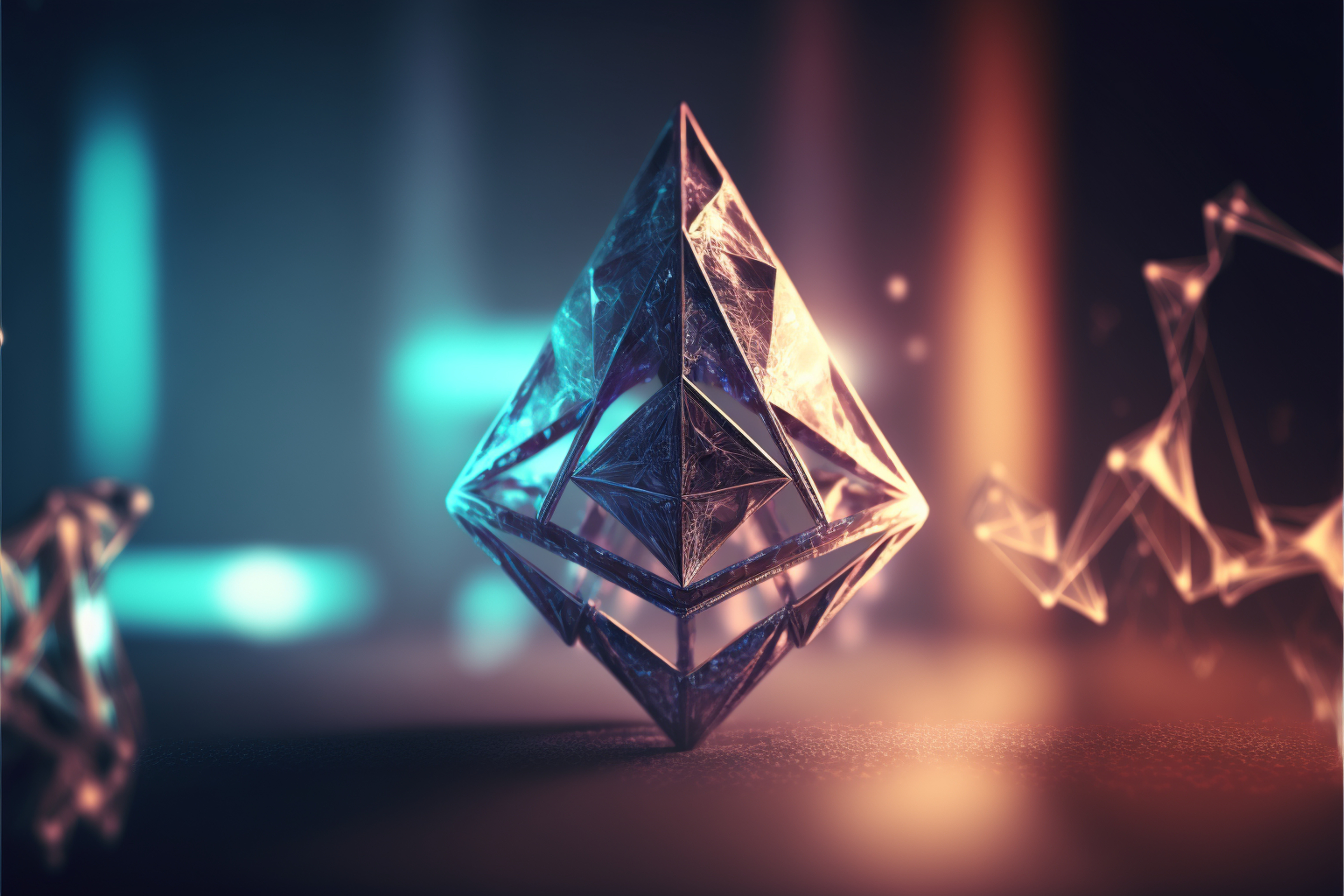 After hitting its highest level in a little under eight months on Wednesday in the mid-$1,900s, Ether (ETH) is experiencing a modest pullback and was last changing hands in the mid-$1,800s.
On the day, the world's second most valuable cryptocurrency by market capitalization that powers the world's most widely used smart-contract-enabled Ethereum blockchain is down a little over 2%, according to TradingView.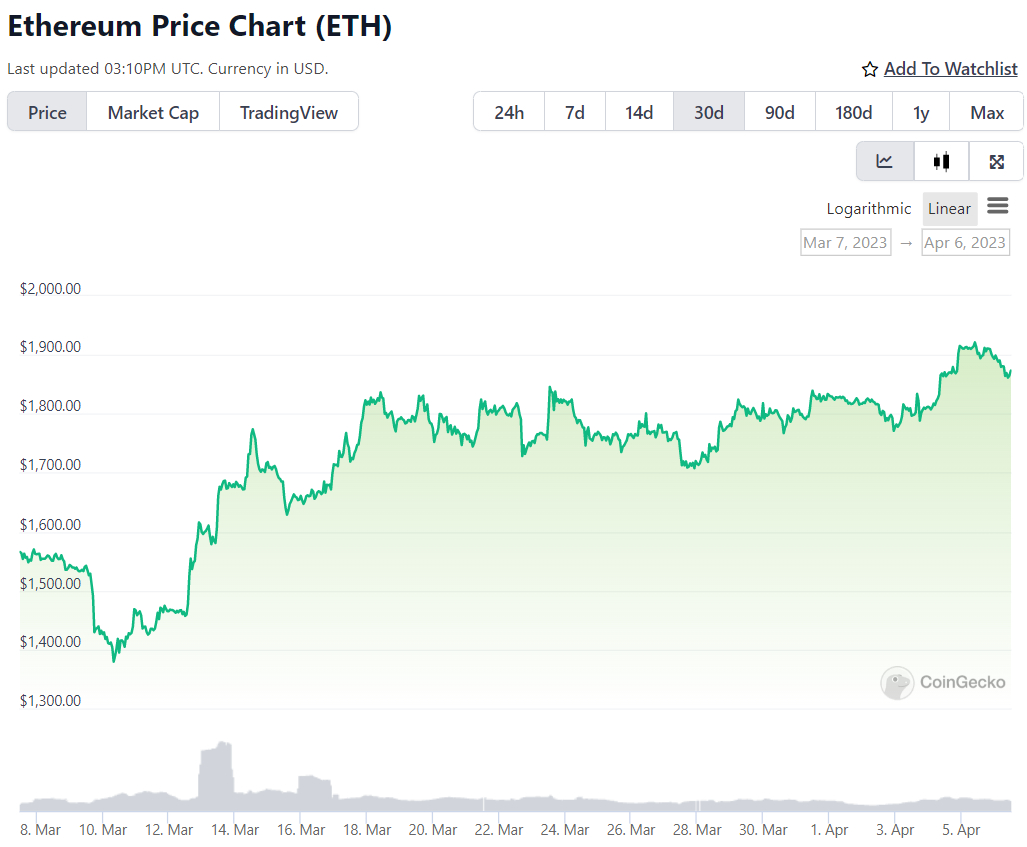 But the cryptocurrency's near-term technical outlook continues to look good. ETH has been finding decent support recently from its 21-Day Moving Average, and all of its other major moving averages are on the rise in consecutive order.
The fact that ETH is currently finding decent support in the mid-$1,800s has spurred optimism that an extension of gains in the short-term toward the August 2022 highs just above $2,000 remains a strong likelihood.
Moreover, ETH's 14-Day Relative Strength Index (RSI) is not yet in overbought territory, suggesting a reduced risk of near-term profit-taking.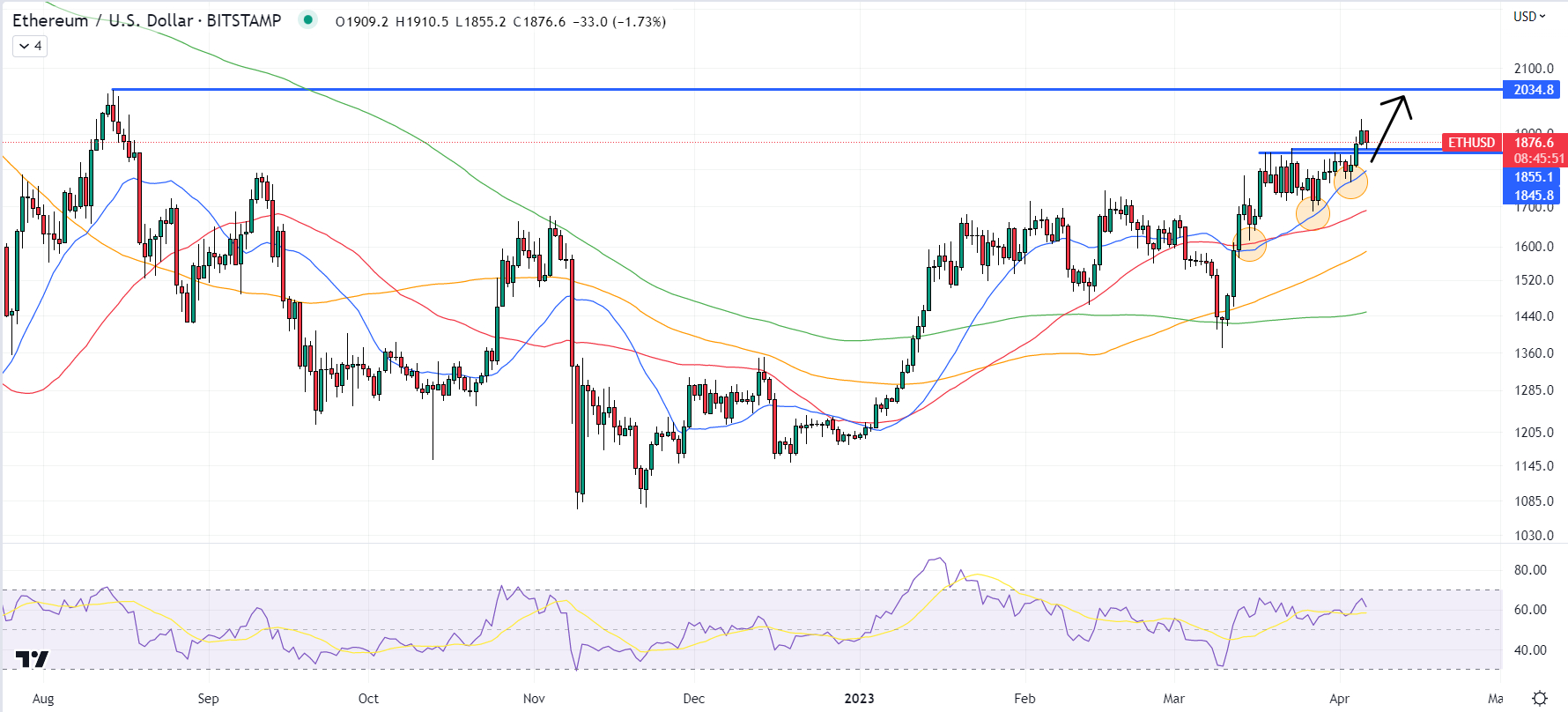 Some analysts and traders have expressed concerns that, in the wake of a series of key upgrades to the Ethereum blockchain on the 12th of April, ETH could experience some short-term selling pressure.
The so-called "Shapella" upgrade will, amongst other things, allow for the withdrawal of staked Ether tokens.
Most analysts view the development as a long-term positive for the network – it is assumed that more flexible staking withdrawals will eventually attract many more ETH owners into staking their tokens.
But some think ETH could experience either a "sell-the-news" reaction and have warned that there could be short-term price pressures as investors sell ETH tokens that have been stuck in staking contracts for a long time.
ETH staking has been active since late-2020 on Ethereum's beacon chain, before the Ethereum blockchain's merge to proof-of-stake last September.
Price Prediction – Can ETH Hit An All-Time High in 2023?
Even if ETH was to experience a post-Shapella upgrade dip, many expect the downside would be short-lived.
ETH also saw a strong bounce from its 200DMA last month, a strong medium-term bullish indicator.
The "golden cross" (when the 50-Day Moving Average crosses above the 200-Day Moving Average) in early February is another good sign for ETH's medium-term technical outlook.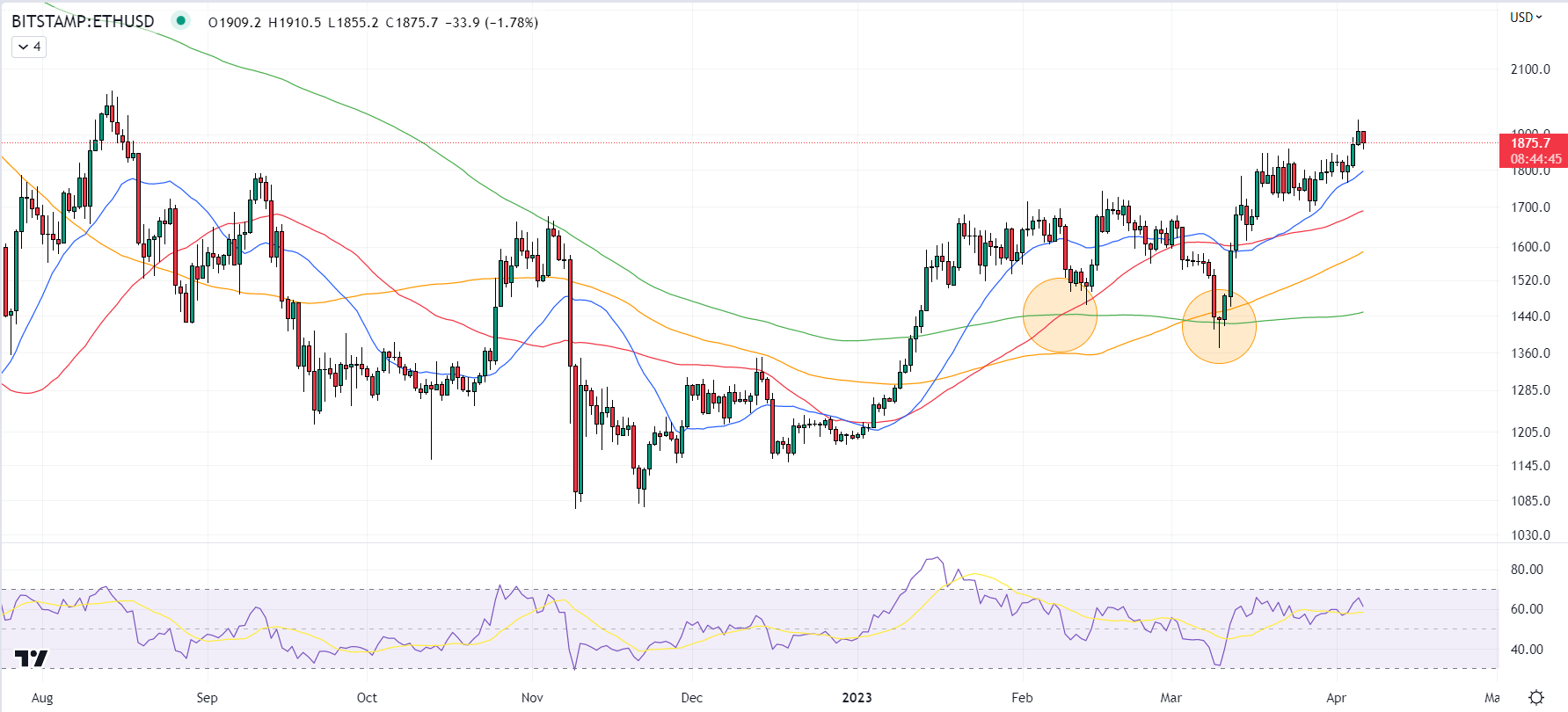 Moreover, macro tailwinds, such as expectations that the Fed will be cutting interest rates later this year to stave off a bank crisis and recession, continue to offer crypto markets broad support.
While it can certainly be said that ETH has a positive medium-to-long-term outlook, betting on the cryptocurrency to return to all-time highs this year is another thing.
Ether hitting fresh all-time highs this year would require it to rally 160% from current levels.
But this is the crypto market. ETH is already up more than 100% from last year's lows in the $800s.
And between the months of November 2020 and April 2021, Ether gained 600%.
A 160% rally this year should thus by no means be ruled out as a possibility.
Ethereum Alternatives to Consider
While ETH's outlook is strong, investors should nonetheless always be on the lookout to diversify their crypto holdings.
One high-risk-high-reward investment strategy that some investors might want to consider is getting involved in crypto presales.
This is where investors buy the tokens of up-start crypto projects to help fund their development.
These tokens are nearly always sold very cheap and there is a long history of presales delivering huge exponential gains to early investors.
Many of these projects have fantastic teams behind them and a great vision to deliver a revolutionary crypto application/platform.
If an investor can identify such projects, the risk/reward of their presale investment is very good.
The team at Cryptonews spends a lot of time combing through presale projects to help investors out.
Here is a list of 15 of what the project deems as the best crypto presales of 2023.
Disclaimer: The Industry Talk section features insights by crypto industry players and is not a part of the editorial content of Cryptonews.com.
---