How to Buy Ethereum?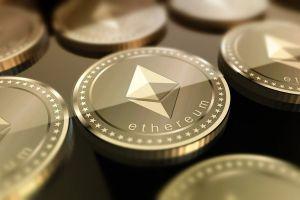 In 2021, Ethereum (ETH) soared beyond all its previous all-time highs to more than USD 4k. Everyone's question suddenly became, "How can I get in on this?" As it turns out, buying ether, the native currency of the Ethereum network, does not have to be a chore. It's as simple as deciding how much you want to buy, what exchange you prefer, and then signing up and following the requisite steps to do so. Don't forget to transfer the ETH to your own wallet later and keep your private keys and seed words extremely secure!
Ethereum was proposed in 2013, crowdfunded in 2014, whereas the network itself went live in 2015. Vitalik Buterin, its founder, realized that technologies like Bitcoin could benefit from other applications besides money. His idea was to create something with the same principles of decentralization, immutability, and transparency, but with a scripting language that would enable it to run other applications, making the possibilities practically limitless.
The network's capabilities were quickly recognized, and today—six years after it first launched—the Ethereum network hosts over 3.5k decentralized apps or dapps. This popularity was one reason why the ether cryptocurrency price soared far beyond what it had reached before this. Now, it is still garnering a lot of interest from retail and institutional investors alike.
How to Buy Ethereum in 2021
Buying Ethereum has never been easier, thanks to the number of different exchanges available. You're almost guaranteed to find the perfect platform for your ether purchasing needs—all you have to do is read on. The specifics of buying an asset on a cryptocurrency exchange are almost the same everywhere: you will need to sign up, potentially go through a KYC verification process that can take some time to resolve, and then choose the perfect trading pair. Some exchanges don't deal with fiat, so you may have to look elsewhere if you want to buy with USD or EUR. Here are the best five exchanges for buying ETH: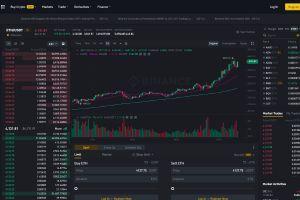 This is far from an exhaustive list of places where to buy ETH in 2021, especially given the coin's rising popularity. However, what this list provides is a starting point for everyone who is not sure how or where to take that first step; once you know your priorities when it comes to crypto trading, narrowing it down to one or two exchanges that work for you will be a breeze. Still, you should always remember not to invest more than you're willing to lose; the cryptocurrency market is still highly volatile, and you should take every reasonable precaution to protect yourself.
Good luck trading ether! If you want to know how to trade other coins, Cryptonews is the best starting point (but also the middle point whenever you want to check back). And if you're afraid of missing any crypto-related news, be sure to subscribe to our newsletter!