Ethereum Fees Spike as Uniswap Launches Token
Today, the Ethereum (ETH) network got busier than usual as thousands of the Uniswap decentralized exchange users rushed to claim their share the DeFi protocol's new governance token UNI.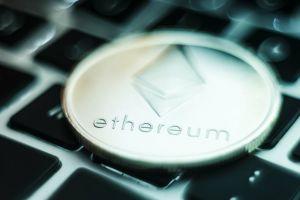 As announced on Uniswap's blog, the UNI token went live yesterday, with 1 billion tokens minted at genesis. Out of these, 60% of tokens are allocated to Uniswap community members, while the remaining tokens are allocated to team members, investors, and advisors, all with a 4-year vesting period.
And according to the announcement, 15% of the total supply – or 400 UNI tokens per address – can now be claimed by all Uniswap users who have "ever called the Uniswap v1 or v2 contracts." Further, the post said that this "includes ~12,000 addresses that have only ever submitted failed transactions."
The rush by Uniswap users to claim their tokens caused transaction fees on the Ethereum network to jump from a median fee of over USD 2.1 yesterday, to USD 3.6 as of press time on today (07:42 UTC), according to data from BitInfoCharts.
The launch of the Ethereum-based (ERC-20) token also led to a brief surge in the number of pending transactions on the Ethereum network. However, the network congestion later eased and is now back at approximately the same level as before the token launch.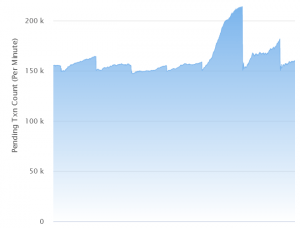 Meanwhile, on-chain data from Etherscan also showed that Uniswap consumed nearly 50% of the gas on the Ethereum network in the past 3 hours, and 27% of gas in the past 24 hours as of press time (07:20 UTC).

The flurry of activity as thousands of users claimed their 400 tokens can also be seen from the token's contract address on Etherscan.
And while Uniswap is among the most popular decentralized exchanges today, centralized exchanges also acted quickly in an effort to capture their share of the trading frenzy that followed the token launch.
Almost immediately after the launch, UNI got listed on the major crypto exchange Binance, where the token briefly spiked to a high of USD 15 at launch, before later stabilizing around USD 3.
Shortly after the Binance listing, however, the competing exchange OKEx also announced that they had listed the token, along with KuCoin and FTX. Meanwhile, the US-based exchange Coinbase Pro said they would also list UNI later today "if liquidity conditions are met."
At the time of writing, more than 40% of the trading volume in UNI took place on Uniswap, while just over 30% occurred on Binance, according to Coingecko, which so far is the only major tracking site that tracks the token.
According to Coingecko's data, UNI traded at an average price of USD 3.52 across the different markets as of press time (08:16 UTC), up exactly 100% since tracking begun in the early hours today. The tracking site currently ranks UNI as the 115th most valuable cryptoasset, with a market capitalization of USD 88.7m.
UNI price chart: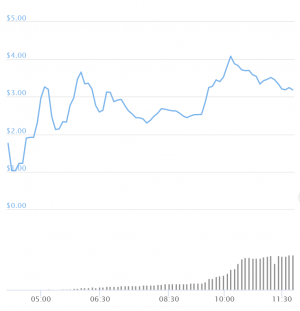 ___
Reactions:
---