dYdX Stumbles as Bitcoin settles around $27,600 and InQubeta reaches $3.4 Million
Disclosure: Crypto is a high-risk asset class. This article is provided for informational purposes and does not constitute investment advice. By using this website, you agree to our terms and conditions. We may utilise affiliate links within our content, and receive commission.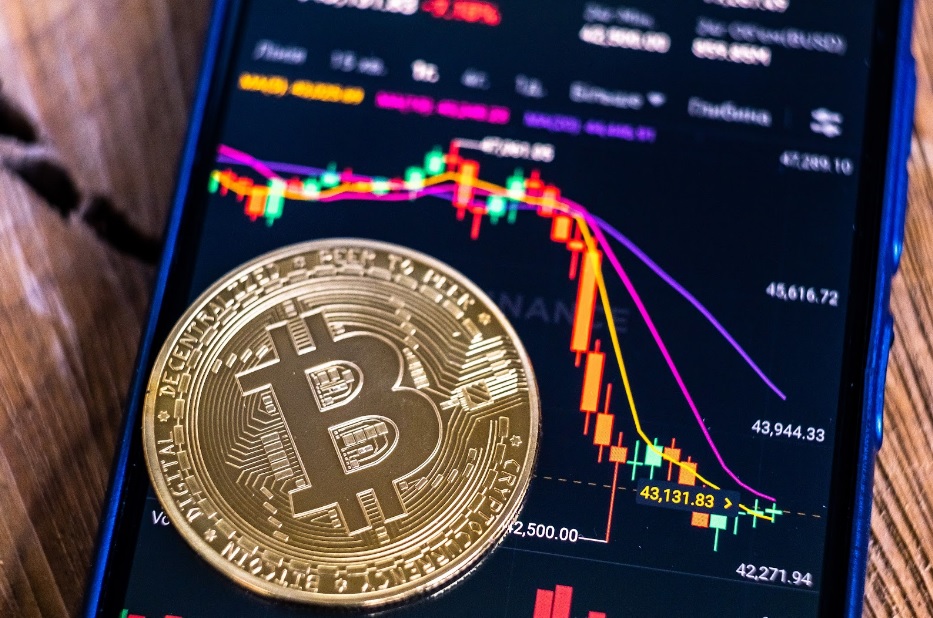 The cryptocurrency market has been abuzz with the tepid performance of top crypto coins, which has prompted crypto users to start considering new altcoins. The coins that had posted disappointing results included dYdX and even Bitcoin, which settled at around $27,600. However, the performance of the newly launched InQubeta (QUBE) has taken everyone by surprise. Launched barely a few months ago, its presale funding recently shot past $3.4 million.
Rated as one of the best altcoins to buy now, InQubeta enables startups working with artificial intelligence to access fundraising opportunities. Its user-friendly features allow startups and investors to unveil new opportunities and secure their future.
InQubeta: Building next-generation AI solutions with DeFi
InQubeta is a platform for startups and investors of all sizes. The platform is a budget-friendly option for investors and helps them access promising projects ahead of their market launch. With InQubeta, investors can stay ahead of the competition and gain an early-bird advantage.
Its native cryptocurrency is known as the QUBE token and it is used for various transactional purposes on the network. The token can be bought on presale currently at a price of $0.0133.
The QUBE token is also used for implementing InQubeta's decentralized autonomous organizations (DAO) governance model where all stakeholders get an opportunity to participate in making important decisions. All community members have the leeway to pitch their suggestions. The community discusses these proposals to highlight their pros and cons. In the final step, the proposal is put to a vote where QUBE token holders exercise their voting rights to make the final decision.
What makes InQubeta a good crypto to buy is the ease with which both investors and startups use the platform for their gain. Before they join the InQubeta network, startups have to come up with an offer for investors which usually comprises a reward level or a share in the company's equity. These offers are tokenized and then turned into NFTs that are uploaded on the NFT marketplace. After they have reviewed the NFTs and the offers, investors can purchase them using their QUBE tokens. What's more, these tokens can be fractionalized. Hence, even those on a strict budget can become startup investors with InQubeta.

dYdX announces bug bounty programme
dYdX is a Layer 2 protocol that powers a decentralized crypto exchange. It enables crypto users to trade tokens and provide liquidity in exchange for rewards. Its native token is represented by the ticker symbol dYdX and it is the official medium of exchange of the network. What makes it one of the best crypto investments available in today's market is the way it leverages zkSTARKS – a zero-knowledge roll-up – to validate its network. The roll-up helps in removing expensive computations from the network without sacrificing decentralization.
In a recent development, the dYdX team announced that its platform was audited by leading security firm Informal Systems and there were no critical issues found in the chain code. The team also invited developers to find loopholes in its security framework as part of its bug bounty program where users can win prizes of up to $5,000,000 for locating eligible bugs. dYdX has had a bearish run in the recent past but long-term holders believe it can still rise once it manages to establish new partnerships.
Bitcoin to be integrated with Osmosis protocol
Bitcoin is the pioneer cryptocurrency and it has so far maintained its growth momentum. Its native token is BTC and it's used for making all kinds of payments within the Bitcoin ecosystem. It uses the proof-of-work consensus algorithm for validating transactions and securing its network.
The cryptocurrency was recently in the news after Osmosis – a Cosmos-powered decentralized exchange – stated that it would be integrating Bitcoin into its inter-blockchain communication protocol. With the move, Osmosis users can transfer Bitcoin through the Cosmos ecosystem via the Nomic bridge. Bitcoin has traded in a narrow zone recently and has settled around the $27,600 level. Analysts predict that it might take some accumulation before whales can manage to start a rally.
Conclusion
While dYdX and Bitcoin have proved their mettle in the past with their impressive performance, the future belongs to InQubeta which has been making rapid strides with its cutting-edge model. A major reason why many analysts have been rooting for this token is because of its high growth potential. With InQubeta, even an average crypto user stands a chance to become a startup investor and build a steady source of passive earnings. The platform has a robust security framework to boost users' confidence in the platform.
---