Dubai Coin Blasts Up 2,000% Just Hours After Launch and Experts Say Wall Street Memes is the Next Crypto to Explode – How to Buy Early?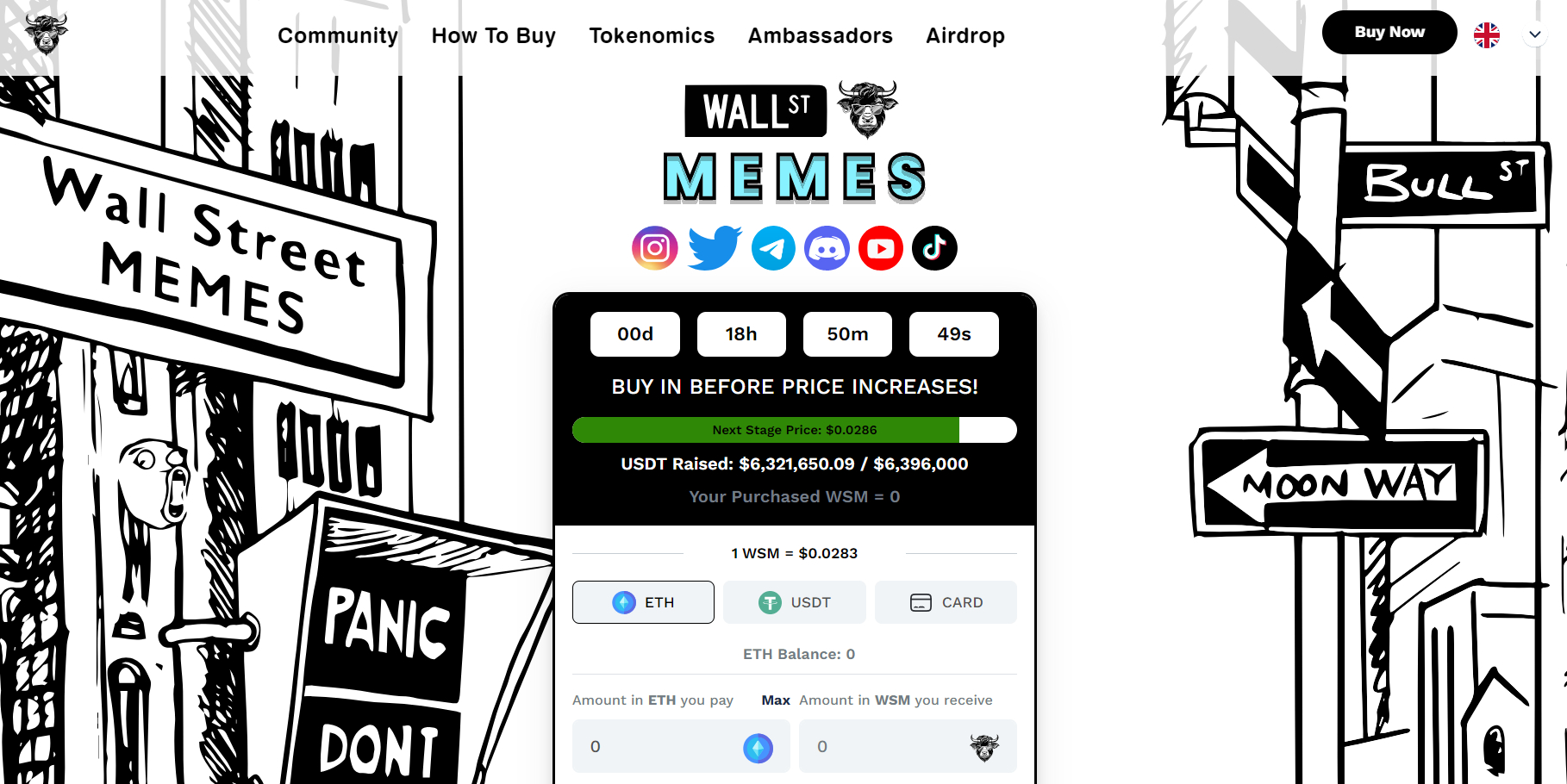 A new crypto token called Dubai Coin blasted up over 2,000% in the immediate aftermath of its launch on Uniswap late on Saturday.
Dubai Coin, an ERC-20 token that was built around the theme of the crypto industry moving to Dubai given an increasingly unfavorable regulatory environment in the US, was last changing hands at around $0.0008 per token, up from an initial launch price of around $0.00002.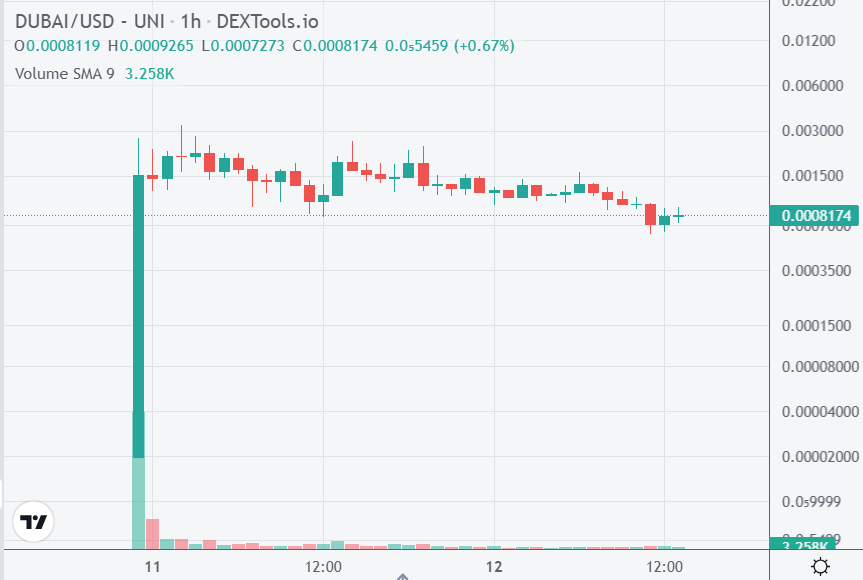 The meme coin's creators are yet to unveil a roadmap to give the token any utility, so its long-term outlook is unclear.
Meme coin investors might instead want to check out a new meme coin that is backed by a massive internet community, all but guaranteeing that the token will at least be listed across major crypto exchanges.
Enter Wall Street Memes ($WSM).
Wall Street Memes – The Next Crypto to Explode?
Wall Street Memes is one of the internet's hottest retail investing communities that previously rose to prominence in the meme stock craze of 2021, but has recently been expanding its relevance within the cryptocurrency space with a new presale of its associated $WSM token.
The presale, which has raised over $6 million just over three weeks, has already surpassed 2021's highly successful mint of the Wall Street Bulls 10,000 piece NFT collection, which famously made $2.5 million and sold out in 32 minutes.
The success of the $WSM presale is hardly surprising, given the size of the Wall Street Memes community.
Not only are there 523k hyper-engaged community members on its wallstbets Instagram account, there are another 214k on Twitter and more than 100k across its two other Instagram channels, wallstgonewild and wallstbullsnft.
All told, Wall Street Memes has a 1 million-strong social community of degens, which analysts think all but guarantees that the $WSM token will be listed on tier 1 crypto exchanges like Binance.
Unsurprisingly, many crypto industry experts and observers think $WSM could be the next crypto explode.
How to Buy $WSM Early
And in fitting with its focus on empowering the little guy, 100% of the token supply is for the Wall Street Memes community – there is no behind-the-scenes private sale and no team allocation largesse.
50% of the token supply is available in the presale; 30% as community rewards; 10% for CEX liquidity and 10% for DEX liquidity.
With 30% of the supply allocated to community rewards, it can reasonably be expected that airdrops to holders will be a big part of the ecosystem.
Indeed, the first $WSM airdrop is open now. Join the discord, connect socials, engage on socials, buy and trade $WSM to be eligible to receive the drop.
To buy $WSM tokens you will need ETH, BNB or USDT (ERC-20 or BEP-20 versions accepted) in your crypto wallet. Simply connect at the website to make your purchase.
Analysts are already predicting 10x gains for Wall Street Memes when it lists on exchanges and you can be a part of it.
---