Don't Assume 'Government Tolerance' of Bitcoin - Allianz Chief Economist
Mohamed El-Erian, Chief Economic Adviser of German insurer Allianz, said that the rapidly rising interest in bitcoin (BTC) by investors worldwide is triggered by their belief in a continued private sector adoption, but that the cryptocurrency will establish itself only if governments permit it to.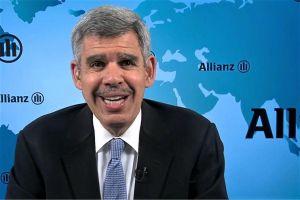 The President of Queens' College, a constituent college of the University of Cambridge, made his remark in an interview with CNN in which he said bitcoin "takes away a lot from from governments, it takes away 'seigniorage,' the ability to provide currency and benefit from that."
If people are investing into bitcoin, it's because they believe that the private sector adoption is going to continue, which in El-Erian's view is "the right thing to believe" - but the investors also believe that the government will not interfere with it, which the Chief Economic Adviser is not convinced to be true. He said,
"So I tend to tell people [to] be really careful; this is an asset that want's to establish itself but it can only establish itself if governments allow it to. [...] I tell people to be cautious, because you're not only assuming private adoption, but you're also assuming government tolerance, and that second one I'm not so sure about."
The Chief Economic Adviser added that, from a narrow perspective, bitcoin is not too big to fail. From a broader perspective, said he, there's another challenge to the liquidity paradigm, where investors bet on liquidity. With "three liquidity accidents" this year so far, he called for caution as "you never know which little fender bender is gonna cause a pileup on the highway."
El-Erian said bitcoin's latest surge was also related to various investors realising that, given the US Federal Reserve's (FED) current quantitative easing policy and the record money supply, government bonds could no longer be considered the safest haven for their funds.
There are distortions in the marketplace, finds the adviser, caused by this massive intervention of central banks. Government bonds are safe assets for investors, and a way to diversify away from equity. But if their price is artificial as it is today - it's too high - then they stop being a risk mitigator, and investors look elsewhere, El-Erian said. "Normally, you would look to gold, but there is an issue with the gold market. So a lot more people have gone into bitcoins as their risk mitigator which sounds absurd because bitcoins are incredibly volatile."
Explaining why he thought investors were injecting their funds into the cryptocurrency despite this, El-Erian said,
"This is the situation where [bitcoin] is, in the eyes of some investors, the least bad asset to use."
CNN host Julia Chatterley noted that the FED's money supply indicator called M2 increased 27% year-on-year in February, indicating record money supply growth. M2 is a calculation of the money supply that includes all elements of M1 (cash and checking deposits) and "near money" (savings deposits, money market securities, mutual funds, and other time deposits). Per Investopedia, it's watched as an indicator of money supply and future inflation, as well as a target of central bank monetary policy.
El-Erian replied that among the investors there are those who invest in BTC for defensive reasons, others for speculative reasons, and there are those who believe that the currencies are debased because of the money supply growth. "The more money supply growth you're going to see, the more that's going to push people into" bitcoin, he concluded.
At 10:25 UTC, BTC is trading at USD 60,405, having appreciated 5.2% in a day and 2% in a week. Overall, it's up nearly 19% in a month and 753% over the past year.
____
Learn more:
- Allianz Chief Economist: Crypto Is Not Dead
- 'I Thought I Was The Smartest Person' - Allianz's El-Erian On His USD 19K BTC Sale
- Here Are the Ways Governments Could Attack Bitcoin – and None of them Sound Hot
- UK Crypto-Skeptic's Anti-Bitcoin Petition Looks Set for a Sad Fate
- Response to Ray Dalio: Banning Bitcoin Is a 'Game of Whack-a-Mole'
- There's Still a Non-Trivial Chance of a Ban on Bitcoin - Kraken CLO
- Latest Episode of India's Crypto Ban Soap Draws Decidedly Mixed Reviews
- NFTs, Altcoins Compete For Stimulus Checks With Bitcoin & Ethereum
- Why The Return Of High Inflation Can No Longer Be Excluded
- Inflation Is Here & Bitcoin Will Hit USD 115K 'Ahead of Target' – Pantera
- Bitcoin Snowball Is Expected To Hit More Institutions in 2021
---