There's Still a Non-Trivial Chance of a Ban on Bitcoin – Kraken CLO
Disclosure: Crypto is a high-risk asset class. This article is provided for informational purposes and does not constitute investment advice. By using this website, you agree to our terms and conditions. We may utilise affiliate links within our content, and receive commission.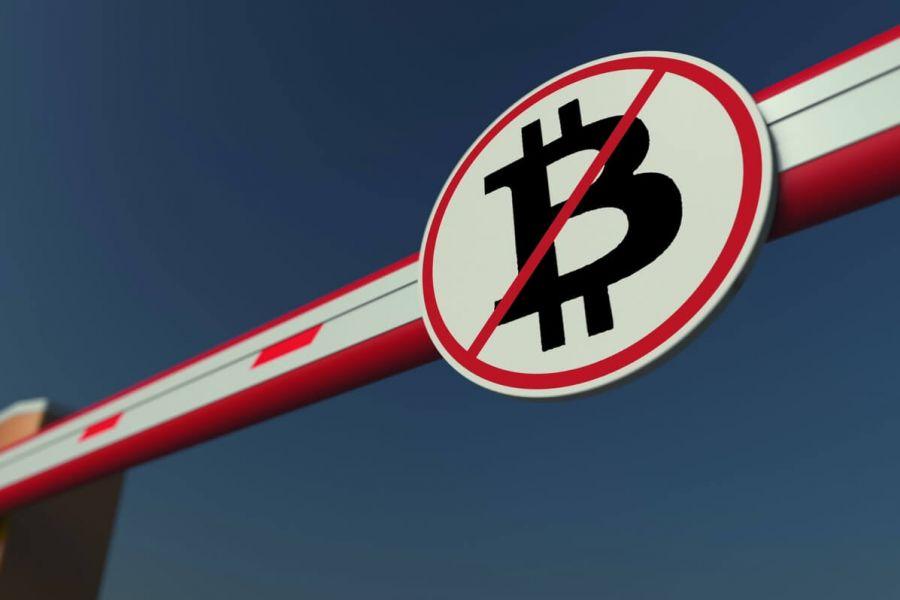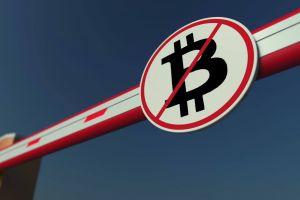 Even today, there is a non-trivial chance that governments try to ban Bitcoin (BTC), according to Marco Santori, the recently appointed Chief Legal Officer (CLO) of major crypto exchange Kraken.
"I don't think it's a 20% or 30% chance in the next five years, but I think it's real. And it's up to us to do everything that we can to give this stuff real—and maybe this is where this starts to get a little controversial—real functional use that people in government can appreciate as something more than just what they see oftentimes as a casino," he said during the Kraken Block Drop VR Halving Party on Sunday.
Santori noted that it's important for crypto lobbying organizations like Coin Center to be on the front lines to make sure that the Overton window, which is the range of ideas that the general public is willing to accept from politicians, never opens far enough for a ban on Bitcoin to ever come close to a possibility.
That said, Santori tries to remain practical in terms of the potential for a ban.
"I still operate every day as if it is a non-trivial possibility [Bitcoin could be banned], and I think folks who are regulated and subject to laws are wise to think that as well," said Santori. "There was a time where I wouldn't have described it as non-trivial . . . I would have described it as maybe a 20% chance [or] 30% chance."
According to the CLO, his views on the potential for an outright ban on Bitcoin were altered by the release of FinCEN's (Financial Crimes Enforcement Network's) guidance regarding cryptocurrencies like BTC in 2013.
"When the government first said, 'Okay Bitcoiners. You're under our thumb. You have to follow the rules like everybody else.' I think a lot of people reacted negatively to that, but just as many people reacted positively," explained Santori. "They thought, 'Oh my goodness. This is the government recognizing the legitimacy of this thing. They said something for the first time about Bitcoin and it wasn't that it's bad and illegal.'"
Before joining Kraken, Santori served as President and Chief Legal Officer for Blockchain.com, a major crypto wallet provider, and is known as the 'Dean of Digital Currency Lawyers' for his work in litigating, advising on and creating new law in the crypto industry.
In April, he argued that the courts, not the lawmakers, will likely be the ones that'll make "new sources of law" for the crypto industry within the next couple of years.
'A bunch of fractured interests'
Meanwhile, during the same discussion on Sunday, Coin Center Director of Research Peter Van Valkenburgh, said that preventing a government ban has been easier than you'd think.
"Government is just a bunch of people, and they all have their specific interests," said Van Valkenburgh.
From his perspective, people at the Securities and Exchange Commission are mostly interested in protecting mainstream investors from penny stocks and certain initial coin offerings, FinCEN just wants to make sure illicit money isn't flowing through the regulated financial system, and the Internal Revenue Service just wants Americans to pay their taxes.
"Maybe the taxes thing is where things start to break down—where if you had widespread tax evasion because of Bitcoin we'd see a different tone, you'd see government unify under one interest (they all want to make sure they still get paid as a government)," Van Valkenburgh added. "But right now, you have a bunch of fractured interests, and you don't have an existential threat to the government. So, there really hasn't been a widespread call here in the US amongst anyone in Congress or the agencies to sort of ban this thing."
According to Van Valkenburgh, the United States has a long history of not just accepting new technologies but also embracing and promoting them to the point where politicians want to take credit for these advancements. The Coin Center director of research pointed to Al Gore's infamous claim (which he didn't actually make) that he invented the internet as supporting evidence for this phenomenon.
"The internet created a whole new suite of potential vulnerabilities and issues for American society, but our reaction wasn't to get rid of it," said Van Valkenburgh.
He added that for every congressperson or regulator who gets loud about the perceived negative aspects of Bitcoin there are one or two people in government who are excited about the technology and think it's cool.
____
Learn more:
As US Seized Gold in 1933, Is There a Threat to Bitcoin in the 2020s?
This Is How G20 Might Keep Crypto And Stablecoins at Bay
India's Crypto Ban Overruled, But the Battle is Far From Over
US Congressman Wants to Outlaw Crypto, Cryptoverse Fires Back
---