Latest Episode of India's Crypto Ban Soap Draws Decidedly Mixed Reviews
Yet another "unnamed Indian government source" has come forward with forecasts of doom – telling Reuters that New Delhi is set to unveil a law "banning cryptocurrencies, fining anyone trading in the country or even holding such digital assets," and stamping out mining.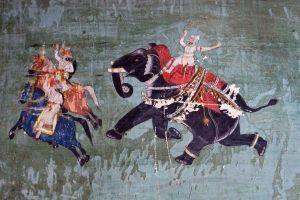 But, once again, everything may not be quite as it seems, according to one of the crypto industry insiders quoted in the article. Sumnesh Salodkar, a crypto consultant, wrote on Twitter that the article's title – "India to propose cryptocurrency ban, penalizing miners, traders" – was "slightly misleading." Instead, he wrote,
"Recent positive comments by [the finance minister Nirmala Sitharaman] give us hope! This will be in many places today but don't be worried, nothing has changed since yesterday."
Sitharaman said over the weekend that India would not seek to limit its options when it comes to crypto or blockchain. Speaking to the media outlet India Today, Sitharaman stated,
"My view on this is that of course the Supreme Court had commented on cryptocurrency and while the [central bank] may take a call on official cryptocurrency but from our side, we are very clear that we are not shutting off all options."
She added,
"We will allow a certain amount of window for people to experiment on blockchain and bitcoin (BTC). […] On fintech and blockchain, there is a lot of work going on in India and we will certainly encourage that."
Balaji Srinivasan, an angel investor and entrepreneur, the former Chief Technology Officer of crypto exchange Coinbase and General Partner at Andreessen Horowitz, took to Twitter to welcome the news:
Regardless, the Reuters source paints a very different picture, reiterating previous reports that a bill "would give holders of cryptocurrencies up to six months to liquidate" their crypto holdings. Individuals failing to do so would be hit with fines.
The source also indicated that "officials are confident of getting the bill enacted into law" due to the size of Prime Minister Narendra Modi's majority in parliament.
The exasperated Indian crypto community has expressed its collective ennui with the long-running, will-the government-won't-it-ban-crypto saga, which shows no sign of ending any time soon.
Earlier this month, Sitharaman made more positive statements on the crypto sphere, leading many to conclude that an outright crypto ban – the favored course of action for the country's central bank – was not on the table.
But after months, if not years, or rumored crypto crackdowns, Indian crypto investors say they have had enough. Last month, after yet another tiresome turn in this soap opera, one took to Twitter to complain,
"I'm honestly getting tired of every news platform using 'sources.' Please, government, if you [want to] do something, just do it!"
___
Learn more:
- Indian Crypto Players Want Bigger Role In Shaping Regulation As Ban Is Less Likely
- India's Crypto Community Fights Back As Ban Bill Turns Into Tiresome Soap Opera
- Indian Central Bank Playing by Same Anti-Crypto, Pro-CBDC Rules as China, EU
- Can't Beat Crypto Regulators? Educate Them
- OKEx CEO Says Indian Crypto Ban 'Unlikely', Has 3 Scenarios in Mind
- Nigerian Senators Blast Central Bank For Its Crypto Ban
- India's Crypto Ban to 'Get Thrashed', while Unocoin Gains 100s of Users Daily
---