Crypto Ransomware at G7, Bottlepay's Bitcoin Offer, MicroStrategy's Move + More News
Get your daily, bite-sized digest of cryptoasset and blockchain-related news – investigating the stories flying under the radar of today's crypto news.
____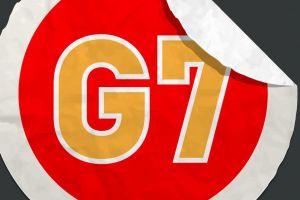 Politics news
"So one of the things we'd like to see out of the G7 is the start of an action plan that covers a number of critical areas," which includes "how to deal with the cryptocurrency challenge," which lies "at the core" of how ransomware transactions are played out, Jake Sullivan, US President Joe Biden's National Security Advisor, said during a press briefing yesterday. (Learn more: New Crypto FUD Round Incoming as US Gunning for Ransomware Crackdown)
The Internal Revenue Service needs more authority from Congress to regulate the cryptocurrency industry and require more reporting on its users, Bloomberg reported, citing Commissioner Charles Rettig.
Adoption news
The Lightning Network-powered payments app Bottlepay said that, today, it is rolling out across Europe, allowing users across the continent to make cross-border payments using euros and bitcoin (BTC). "Bottlepay users can transact with as little as a penny, or send funds where the recipients will receive 100% of the payment," they said in an emailed announcement.
A four-bedroom penthouse on Miami Beach sold for USD 22.5m, paid for entirely in cryptocurrency, a report on Forbes.com said, adding that the buyer and the specific cryptocurrency remain anonymous due to confidentiality agreements.
Exchanges news
The Ontario Securities Commission (OSC) claims that KuCoin is "accountable for disregarding Ontario securities law." "KuCoin is subject to Ontario securities law because crypto asset products offered on the KuCoin Platform are securities and derivatives. KuCoin has nonetheless failed to comply with the registration and prospectus requirements under Ontario securities law," the OSC said.
CBDC news
The Hong Kong Monetary Authority has announced more research into both retail and wholesale central bank digital currencies (CBDCs). The study will be looking at the use cases, benefits, and related risks of a Hong Kong Dollar CBDC, while the authority is collaborating with the People's Bank of China to support the technical testing of their own CBDC.
Investments news
NFTs news
A non-fungible token (NFT) campaign launched by Binance will be showcasing 100 creators of the assets from all around the world, according to a press release. The campaign will be invite-only and will start on June 24, at the same time the Binance NFT Marketplace, the exchange's own platform for these assets, launches.
Career news
Tech and e-commerce giant Amazon is looking for a Blockchain Head of Product for their Amazon Managed Blockchain (AMB) service, according to a job posting. AMB is a fully managed service that accelerates customers' ability to create and leverage scalable blockchain for business use cases across decentralized finance (DeFi), supply chain, financial services, identity, and others. The selected person would be in charge of the service and its further growth, so someone with significant experience with blockchain frameworks and technology is preferred, as well as in applications including Ethereum (ETH) and Hyperledger Fabric.
Hunter Merghart, head of the crypto exchange Bitstamp's US department, said he's leaving this position to join early-stage crypto fund Castle Island Ventures. His new position will be Executive in Residence and Venture Partner, which will allow him to explore the investor and entrepreneur side of crypto more closely, he said.
___
(Updated at 16:56 UTC with a paragraph about MicroStrategy.)
---