Crypto Expert Says Withdraw From Binance Now – Is It FUD?
Disclosure: Crypto is a high-risk asset class. This article is provided for informational purposes and does not constitute investment advice. By using this website, you agree to our terms and conditions. We may utilise affiliate links within our content, and receive commission.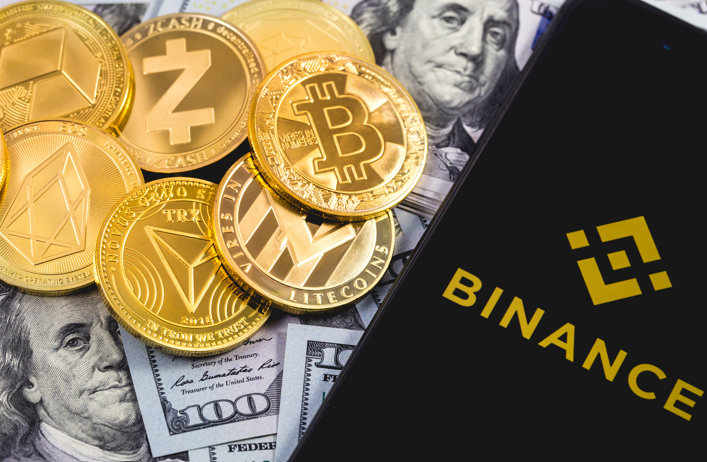 A crypto expert has urged his customers to withdraw their crypto from the world's largest cryptocurrency exchange Binance as soon as possible, telling them that "what we're hearing about Binance is abnormal".
As reported in a tweet on X by Simply Bitcoin, the CEO of crypto self-custody firm Casa Nick Neuman sent an email out to clients on Friday outlining a concerning timeline of events and reports relating to Binance.
JUST IN: Casa CEO Nick Neuman has sounded the alarm. 🚨

In an email to customers, he warns of unusual activities at Binance and urges a swift withdrawal of funds. You were warned💩coiners. pic.twitter.com/sgdmbQ0tuC

— Simply Bitcoin (@SimplyBitcoinTV) October 27, 2023
The timeline begins on February the 13th when crypto firm Paxos was ordered to stop issuing its Binance-sponsored stablecoin BUSD and includes other events like the SEC filing 13 charges against Binance and its founder Changpeng Zhao and when former insiders accused the firm of comingling customer funds and company revenue.
"We can't speculate about what is happening at Binance," Neuman said.
However, he added the important caveat that, "when it comes to exchanges, don't wait around to find out whether there's fire behind all that smoke".
Neuman's cautious stance comes nearly one year after cryptocurrency exchange FTX collapsed spectacularly.
FTX users lost access to billions of dollars' worth of their crypto.
Is It FUD?

When voices in the crypto space raise concerns about other crypto firms or projects, concerns which could have a direct negative impact on said firm or project, they are often labelled as spreading "FUD", which stands for Fear, Uncertainty and Doubt.
Is Casa CEO Neuman spreading FUD about Binance?
Well, Binance maintains on its website that it holds user assets 1:1 plus additional reserves.
The crypto firm claims that these reserves can be verified by users themselves using the platform's Merkel Tree.
"Our goal is that every user will be able to verify their asset holdings using their own generated Merkle hash/record ID," Binance says.
As per the crypto exchanges website, Binance's BTC capitalization ratio is currently 104.67%.
Investors certainly seem to believe Binance, with the exchange holding nearly 590,000 BTC tokens worth nearly $20 billion.
It's also worth noting that it's in Neuman's interest to spread FUD about centralized exchanges, as firms like his benefit when crypto investors switch towards self-custody of their assets as opposed to holding these assets on exchanges.
That being said, crypto purists have always maintained that the safest option is always to take self-custody of your own crypto.
"Not your keys not your coins" the saying that is almost as old as Bitcoin itself goes.
While Binance seems to be well capitalized right now, future waves of FUD against the firm, perhaps as new revelations about the firm's mishandling of customer funds come to light, or as the firm faces more lawsuits, that situation could change.
Back in August, reports arose that the US Department of Justice was mulling hitting Binance with fraud charges, but decided against it partially because they feared creating another FTX-like disaster in the crypto industry.
---