Community Building in Blockchain Gaming Is Vital For Growth
Disclosure: Crypto is a high-risk asset class. This article is provided for informational purposes and does not constitute investment advice. By using this website, you agree to our terms and conditions. We may utilise affiliate links within our content, and receive commission.
Disclaimer: The Industry Talk section features insights by crypto industry players and is not a part of the editorial content of Cryptonews.com.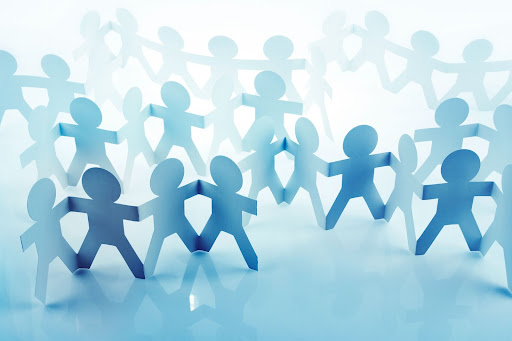 Some Web3 games have become incredibly popular, but it's not their gameplay, massive earnings potential or eye-popping graphics that set them apart. While those things are a factor in their success, the real reason that blockchain games take off is that they have successfully mastered the crucial task of building a community of loyal players.
Communities are the key to Web3 gaming because they're the thing that drives adoption. Gaming communities are, in many ways, similar to investors. If the game doesn't have a strong community, it has no way to raise the funds necessary to spark its in-game economy.
Chart-topping titles like Alien Worlds, Splinterlands and Axie Infinity got where they are today and remained relevant until now because they have strong and loyal communities behind them. As such, Web3 games need to work on building a community from the get-go. And this is how they can do it.
Basic Community Building Strategies
To build a community that's strong enough to generate growth, you're going to need a big social media presence. As a first step, Web3 games need to establish themselves on multiple different social networks and messaging platforms. These are necessary as they'll become the hubs on which community members can gather and have its say.
Discord and X, formerly known as Twitter, are probably the most essential platforms, while Telegram, Instagram, Facebook and others can also play a central role in community building. Generally, most projects use X and sometimes Instagram or Facebook as a platform for outreach, targeting new users for the first time. The idea is to get these people to join Discord or Telegram, which are more focused platforms that host the communities themselves.
In order to attract fans and keep them engaged, it's necessary to post lots of great content, and much of it should be focused on engaging with the community in a direct way. A good strategy is to ask the community questions, allow it to voice its opinions and provide recommendations and advice. This helps to make the community feel more included, as if it is closely involved in building and directing the project.
Another compelling trick is to share lots of user-generated content to enhance this inclusivity. Ask the community to create stories and images and share their experiences on the platform. This not only boosts your content marketing strategy, but also lets the community know that its contributions are valued.
Giveaways are another very effective strategy. Regular trivia quizzes, contests and so on can be done through X, Discord or other platforms. The great thing about giveaways is they reward the community for its participation, creating an incentive. Rewards can include token or cash prizes, free NFTs, access to exclusive features, merchandise and more.
Collaboration, Competitions and Clans
Once your project has established a social presence, the next task is to foster a strong sense of community – something that's best done by encouraging collaboration, competition and building clans.
WAGMI Games, creator of the hit WAGMI Defense game, is building a community-led franchise that does this perfectly. Its community is centered on its official Discord, where it has amassed a 15,000 strong community of hardcore followers, alongside more than 50,000 followers on X.
WAGMI uses social media to advertise a constant stream of challenging tournaments where players can pit their skills against others and win crypto and NFT prizes. Its skill-based gameplay enables players to wager crypto and face off against one-another in winner takes all battles.
In addition, it hosts regular Live Op events, where players can compete in special tournaments that provide additional content and rewards. To access these events, players must purchase event tickets that form the prize pool and provide a source of revenue for the project.
WAGMI's next step is to introduce clans, which are groups of players who come together as a team in order to battle against other clans. Joining a clan takes the gameplay up a notch, because playing as part of a team means developing and sharing strategies and tactics in order to better compete. Clans are great for community building as they create camaraderie among groups of players, encourage social connections and promote collaboration. Clan-based tournaments add to the excitement and chatter about the game, leading to rivalries. Meanwhile, players who don't yet have a clan are motivated to increase their social presence and improve their gameplay in order to get noticed by the most prestigious clans.
Cryptopia is another extremely successful, metaverse-based game that involves building up a virtual city state on the blockchain. Cryptopia's success is due to its community-first approach, with members given a strong voice in building the game.
One of the ways Cryptopia does this is by enabling players to create content for the game and contribute to its backstory, which revolves around four different factions. In this way, Cryptopia also becomes a place to learn, further encouraging adoption and discussion. The user-generated content creation in Cryptopia is designed to encourage positive behavior that helps the community to grow and attract new players to the game.
Similarly, Planetarium Labs also encourages community contributions. It made a splash recently when it launched not one, but two new RPG-style games: Verse8, an open source, decentralized rogue-like RPG protocol; and Immortal Rising 2, a competitive idle RPG game.
Verse8 is a vibrant gaming universe made up of customizable games featuring a vibrant, virtual economy that promises to take the RPG concept to new heights. Like Cryptopia, it has a strong focus on community-created content, making it possible for players to create their own evolving worlds that others can play in. It operates a community hub where creators can discuss their plans with like-minded individuals, reach out to new audiences, engage with others and collaborate with brands.
The startup believes that by giving the community an opportunity to partake in the development of the game, it will increase participation with opportunities for modding and monetization, among other incentives. It has already attracted more than 1,000 passionate Web3 builders to its virtual world, underscoring the unique appeal of decentralized gaming.
Communities Drive Success
Community building is an essential task for every Web3 gaming project. Before any game can even get off the ground, it needs a foundation of loyal players that can help to drive its in-game economy and expand its reach.
The community will provide the impetus the project needs to achieve each milestone on its roadmap, and keep the game from going stale in the event of any delays. By focusing on the community and inviting it to get involved, Web3 games become sustainable in the longer-term, evolving over time to meet the needs of its most loyal players.
---