COIN Touches Base On Nasdaq, Surpasses USD 400 & Drops
Disclosure: Crypto is a high-risk asset class. This article is provided for informational purposes and does not constitute investment advice. By using this website, you agree to our terms and conditions. We may utilise affiliate links within our content, and receive commission.
The much-discussed and highly-anticipated event has finally begun: US-based major crypto exchange Coinbase went public on the Nasdaq stock exchange via a direct public offering (DPO) of its shares under the symbol 'COIN'.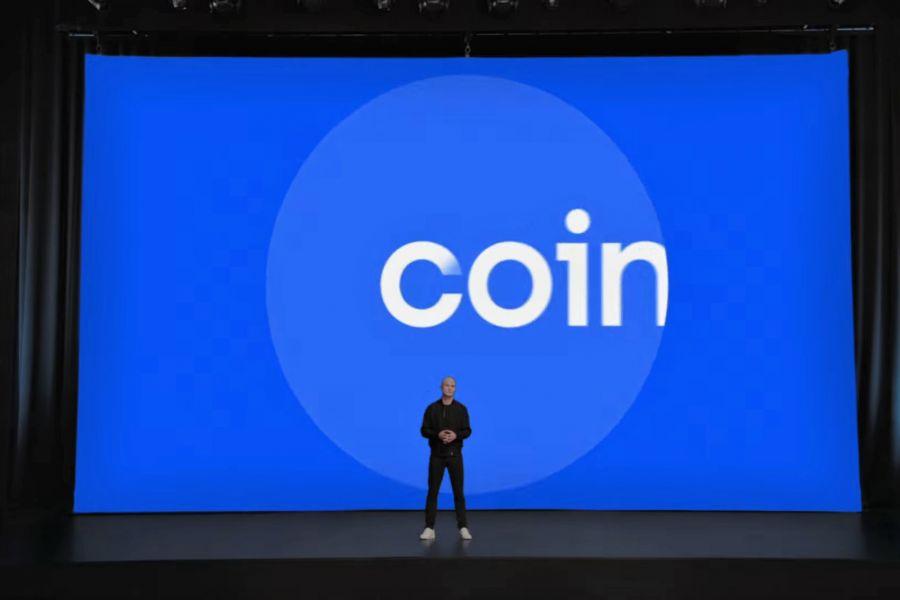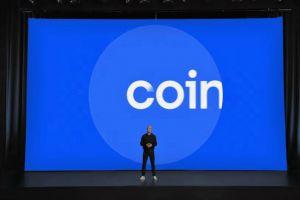 It debuted at USD 381, reaching almost USD 430 and surpassing USD 100bn valuation, before dropping to USD 310 and ending its first day at USD 328, per Nasdaq data.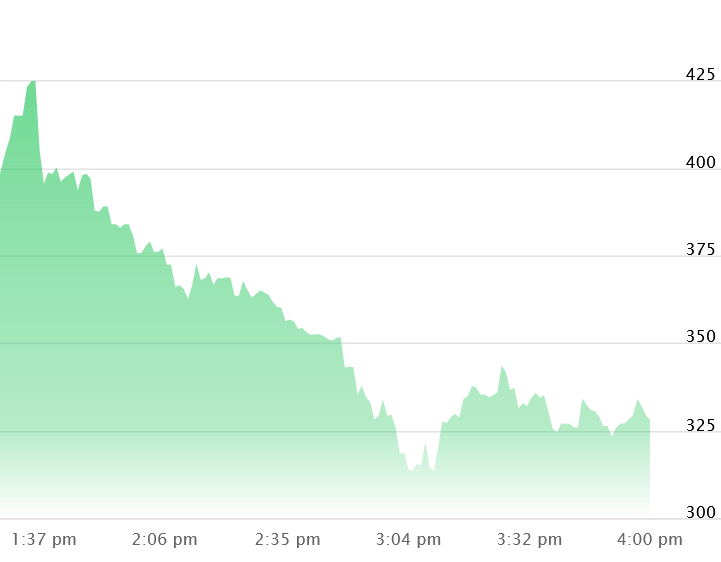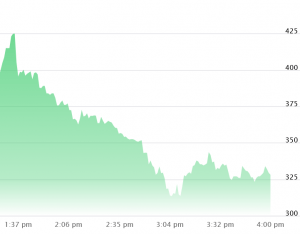 Bitcoin (BTC), ethereum (ETH), and major altcoins corrected lower as COIN dropped. At 20:02 UTC, BTC trades at USD 61,903 and is down by almost 2% in a day, while ETH is still up by almost 2%, trading at USD 2,341.
It took a few hours until the price was available in public. Per Jamie McGurk, a Partner at venture capital firm Andreessen Horowitz, a shareholder of Coinbase, an auction starts early in the morning on the first day of trading, first indicating size of demand, and then at what price as supply and demand starts to build. "Buyers and sellers will adjust their orders for several hours as the market begins to hone in on the equilibrium price," McGurk said.
As a reminder, after much speculation since the end of 2020, the exchange Coinbase filed to go public via USD 1bn direct listing on the Nasdaq Global Select Market in late February this year.
Antoni Trenchev, co-founder and managing partner of regulated financial institution for digital assets Nexo, said in an emailed commentary that,
"With its formidable institutional custody, Coinbase is uniquely positioned to legitimize an entire industry and give an unmistakable signal to the few remaining traditional players that haven't yet dipped their toes in crypto that we're here to stay, we mean business, and we mean it compliantly."
As a reminder, unlike the traditional initial public offering (IPO), in a direct listing, the company sells shares directly to the public without getting help from intermediaries. This is the route some major companies like Spotify and Palantir have chosen to take in recent years. Nearly 115m Coinbase shares are on the market now.
While the projected valuation stood upwards of USD 100bn in the days leading to the DPO, there were quite a few of those who expressed doubt that the math behind this number is possible.
But Coinbase's valuation surpassing that of historic financial institutions like JPMorgan coinciding with crypto's market capitalization surpassing USD 2trn provides the space with "much-needed stability that will reassure retail investors," commented Ganesh Swami, co-founder and CEO of the provider of blockchain data Covalent.
Just prior to the listing, late on Tuesday, Nasdaq said the Coinbase was given a reference price of USD 250 a share, which valued it at around USD 65.3bn. This, however, didn't indicate where the stock would open.
In early April, the exchange announced its Q1 2021 results, spurring a number of bullish narratives with its USD 1.8bn in revenue in the first quarter of 2021, compared to USD 1.3bn for the entire 2020.
The listing itself, per many industry insiders, is expected to be largely beneficial for the exchange and the crypto industry in its entirety.
Volatility, however, is expected in the first weeks of trading. Lior Messika, Founder and Managing Partner of research-focused EU VC Fund Eden Block, said that the direct listing could pose a challenge to the wider crypto industry and market. Though the event is a game-changer that "symbolizes a brave new era for the blockchain industry, […] the inherent volatility of digital assets and overall infancy of the space might be reflected in the company's share price over time."
Meanwhile, over 1,700 Coinbase employees were handed 100 shares worth thousands of dollars ahead of the listing, some of which arguably might be used to invest in bitcoin and altcoins.
However, some analysts disagree. Despite bitcoin (BTC) and ethereum (ETH), as the two largest cryptoassets in the world by market capitalization, seeing their new all-time highs on the very day of the DPO, Vijay Boyapati, the author of 'The Bullish Case for Bitcoin' and Senior Software Engineer at Peach, had previously said that Coinbase's listing would not actually push BTC's price higher, and that the employees may not be investing in crypto.
Furthermore, many have wondered about sustainability. The exchange's fate is tied to the performance and uptake of bitcoin and other cryptoassets, said Andrew Urquhart, Associate Professor of Finance at ICMA Centre, University of Reading. "But if you are interested in investing in cryptoassets, you are probably still better off investing in the digital coins themselves as their performance depends only on the level of demand for them."
That said, the insiders remain bullish. Standard Hashrate Group CEO, Alex Zhao, concluded that "the Coinbase IPO is a testament to the maturation of Bitcoin and cryptocurrency. With Bitcoin now as mainstream as ever, we see the industry continuing to grow into the foreseeable future."
___
Reactions:
___
Learn more:
– Considering Coinbase's COIN? You Might Be Better Buying Bitcoin Instead
– Coinbase Goes For Direct Testing Of Crypto Narratives Today
– Coinbase Employees Get Extra Millions That Might Be Spent on BTC and Alts
– Coinbase Goes Public This Week – What To Expect?
– Coinbase Listing Won't Help Bitcoin Price – Analyst
– BTC Slips As Coinbase Sees 15% User Growth At Best, Focuses on Altcoins
– The Dark Side Of Coinbase Listing
– Bitcoin, Ethereum Hit New ATHs One Day Before Coinbase Listing
___
(Updated at 14:04 UTC with a new video and reactions. Updated at 14:58 UTC with a video. Updated at 15:12 UTC with a Bloomberg report. Updated at 16:26 UTC with more reactions. Updated at 17:37 UTC with the latest price data. Updated at 18:19 UTC with the latest market data. Updated at 20:04 UTC with the latest market data.)
---