Coin Race: Top 10 Winners/Losers of August
The bear run of August left many traders mauled, but a cautiously optimistic sentiment remains. The month ended with many coins trying to get on an upwards slope, although only three of them registered a positive net change within those 31 days. Let's have a closer look at the top 50 coins by market capitalization and how August treated them.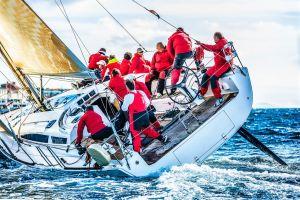 Top 10 Winners: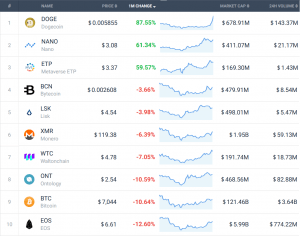 Dogecoin's rally took it soaring into the heights as the coin gained 87.55% on its price. It is followed by NANO and ETP (Metaverse), with a net increase of 61.34% and 59.57% respectively. The others are winners only in the sense that they lost the least: the last of the winners is EOS, having lost 12.6%. Bitcoin is also near the end of the list. July and August share only Dogecoin and Bitcoin in this list, where Dogecoin has moved up and Bitcoin down.
Top 10 Losers: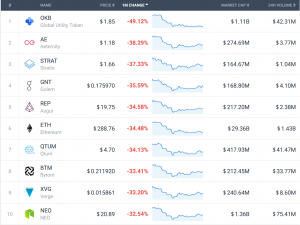 Meanwhile, the losers all lost more than 30% in total, with the biggest victim being Global Utility Token (OKB) at 49.12%. Ethereum is another major coin with a downtrend of 34.48%. Augur's REP coin has also suffered a significant loss at 34.58%. Golem, Qtum and Bytom mark another month in the top 10 losers list. All three suffer even bigger losses than in July.
Winners & Losers from Top 100/200:
The biggest winner in the top 100 coins by market cap has more than doubled its price: a whopping 157.29% increase belongs to TaTaTu (TTU). In the top 200, even TTU is overtaken by Switcheo (SWH) who marks a net increase of an incredible 278.01%.
The loss department is not too different from the top 50. In the top 100, the biggest loss belongs to Aurora (AOA), while CasinoCoin (CSC) holds that position in the top 200 at 78.23% in red. CSC held that very same position in July too.
---