Chinese Tech Giants Pay Big for Blockchain Talent in Crowded Field
China's blockchain specialist shortfall could be exacerbated for smaller companies by the fact that the nation's leading tech giants, such as Tencent and Baidu, are offering higher salaries in a bid to recruit the cream of the experienced worker crop as competition hots up.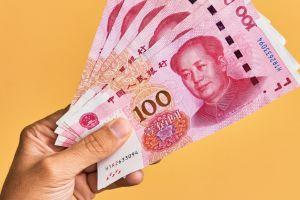 Blockchain was recently included in the country's latest five-year plan, the clearest plan yet that the government intends to prioritize its development. But the private sector has already stolen a march on recruitment, with major companies offering higher salaries for experienced experts and a plethora of startups entering the fray.
The trend for paying big for blockchain specialists appears to have begun in earnest in the middle of last year. And per a new report from Sina, a study conducted by Zero One analyzed job market data over the month of November 2020, taking the month as a snapshot, appears to show that the trend has intensified in recent months.
The survey found that a total of 834 Chinese companies had posted 2,029 blockchain-related job advertisements over the course of the month.
The researcher analyzed the data and found that the majority (35%) of postings were made by startups – firms with up to 49 employees. But "large" companies with between 500 and 4,999 staff members followed behind with 22% of the postings.
However, it appears that when it comes to blockchain talent acquisition, the bigger the company, the larger the salary.
The average monthly salary in China's major cities stood at around USD 1,228 per month in summer 2019, according to China Daily, quoting data from the recruitment platform Zhaopin.
But when it comes to blockchain-related posts, some government-run companies reportedly offered salaries of up to USD 9,200 a month in late 2020.
And the IT industry's biggest private-sector hitters also looked to fill roles – with 31 publically listed companies posting almost 260 blockchain-related jobs over the same period. In fact, almost one in ten of the postings were made by "mega" companies – those with 5,000 or more employees.
These included companies owned by Alibaba, which offered up to just under USD 6,500 per month to higher-end talents, and Tencent, which offered up to USD 8,200 for certain blockchain-related roles.
Tencent advertised 47 blockchain-related jobs in the survey time period. It successfully filled 20 of these postings. The Shenzhen exchange-listed Si-Tech posted 27 and filled 10 roles, while Baidu had more luck, advertising 25 posts and filling all but four of the roles.
___
Learn more:
- Taiwanese Prosecutors Swoop, Accusing Bitmain of IP Violations
- More Professionals Trust Crypto Than Want To Get Paid In It - Survey
- Financial Professions Must Pivot to Stave Off Technological Extinction
- Major Exchanges Are Hiring: Here's What the Data Is Saying
- BitPay Launches Mass Payout Service For Companies That Don't Own Crypto
- Blockchain Job Salaries on the March in China
- How Close Are Russians to Getting Paid in Crypto?
---