Celsius Saga Continues: New Filings Reveal 'Delusional' Plan for 'Standalone Reorganization', Says a Lawyer
Disclosure: Crypto is a high-risk asset class. This article is provided for informational purposes and does not constitute investment advice. By using this website, you agree to our terms and conditions. We may utilise affiliate links within our content, and receive commission.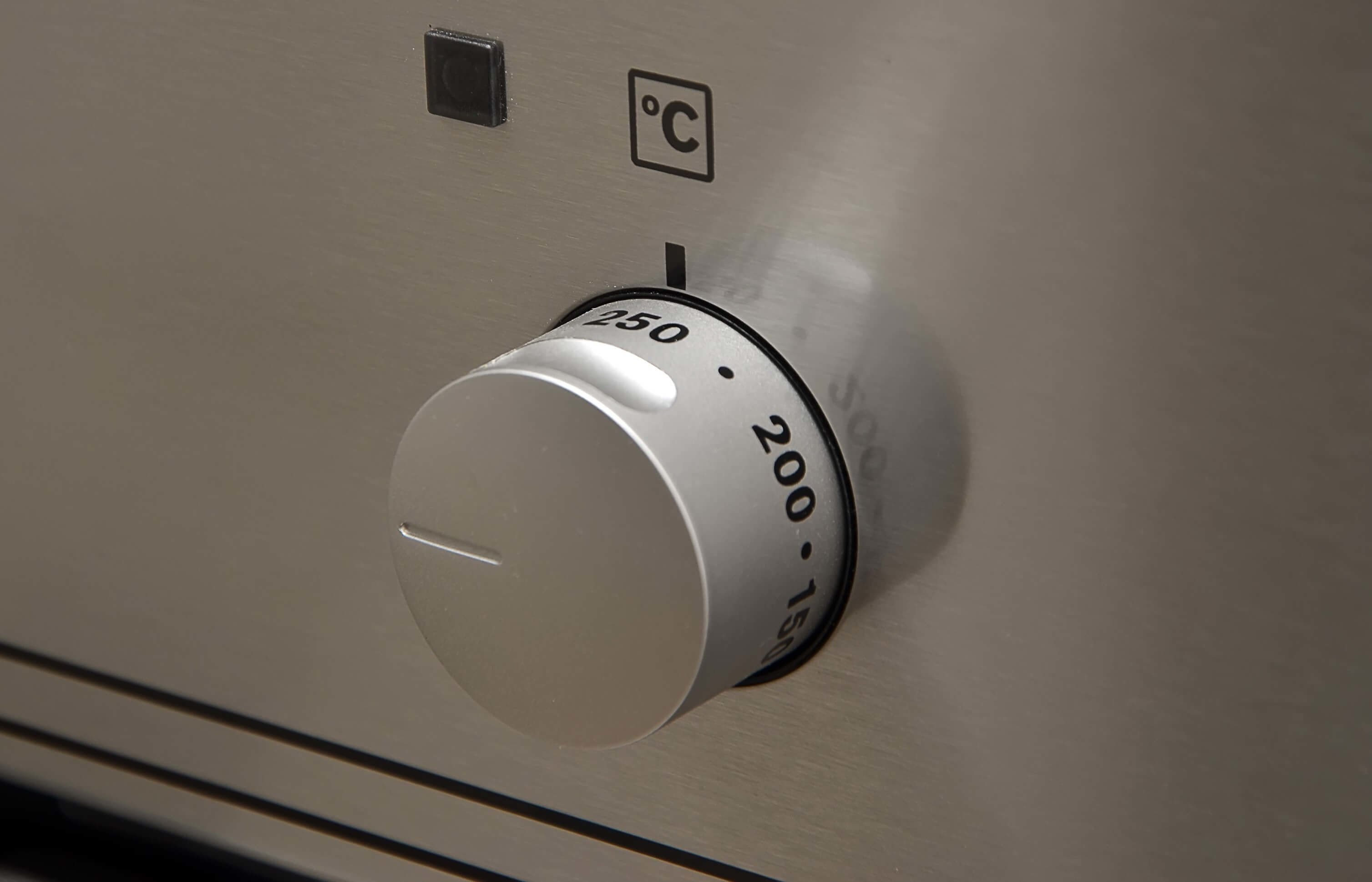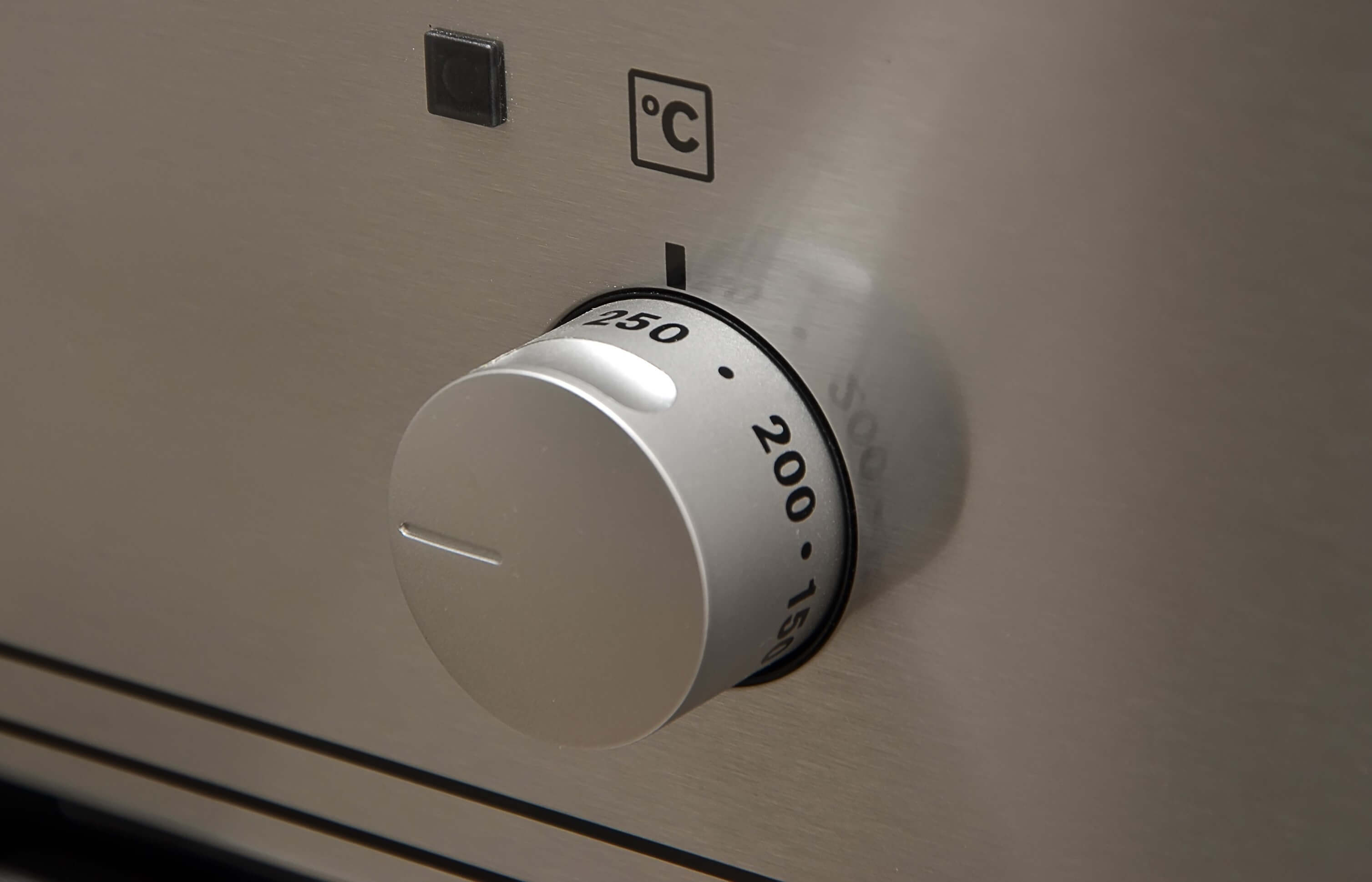 The drama surrounding the troubled crypto lender Celsius (CEL) continues, with a new omnibus reply and a PowerPoint presentation that outlines plans for a "standalone reorganization" described by one lawyer as "delusional."
The newly filed materials shine a light on previously unknown plans Celsius has made for its path forward. Most notably, perhaps, this includes a "business plan for a standalone reorganization that provides optionality for customer recovery," the presentation shows.
No further details about the proposed "standalone reorganization" were described in the published documents.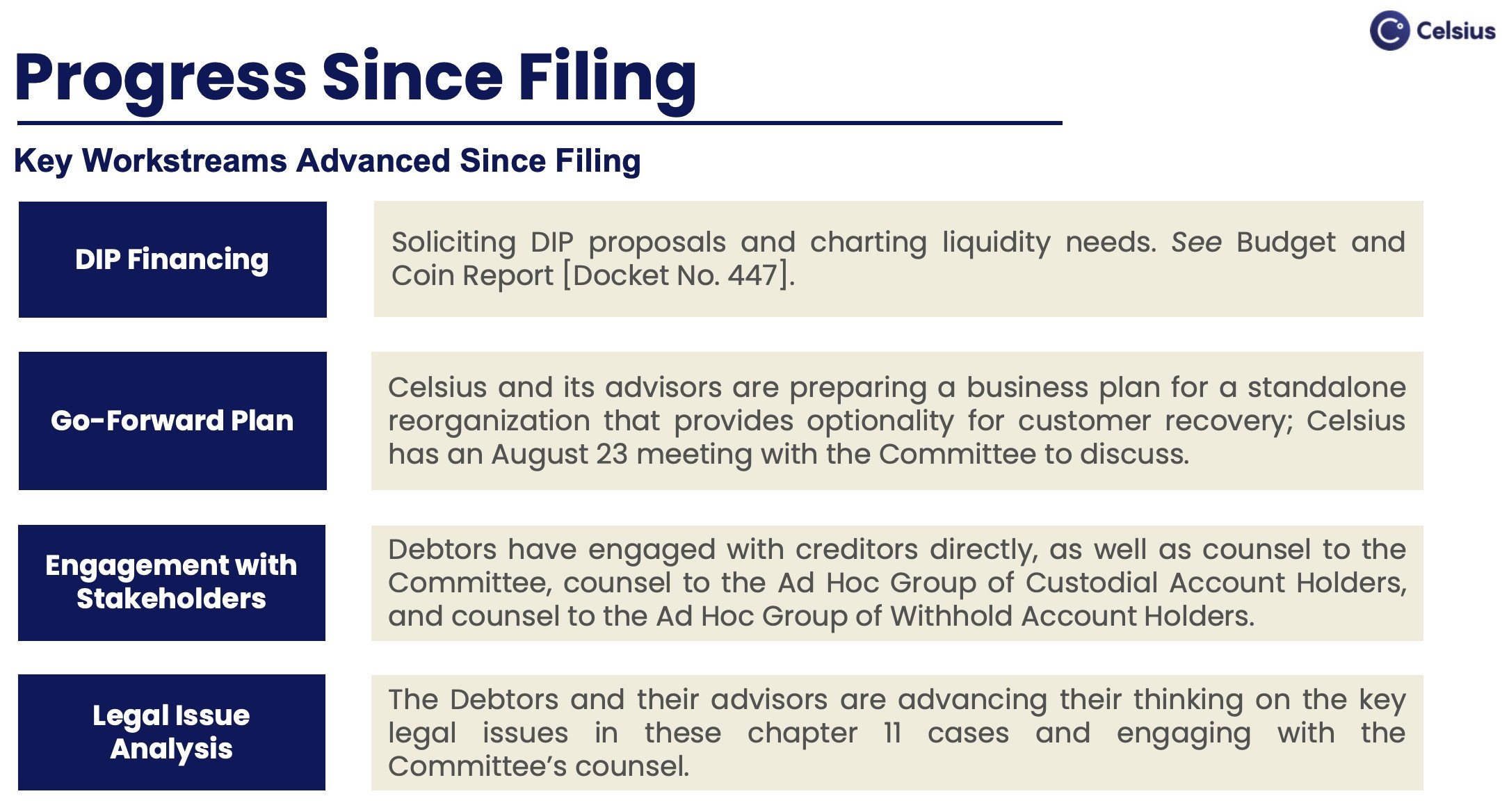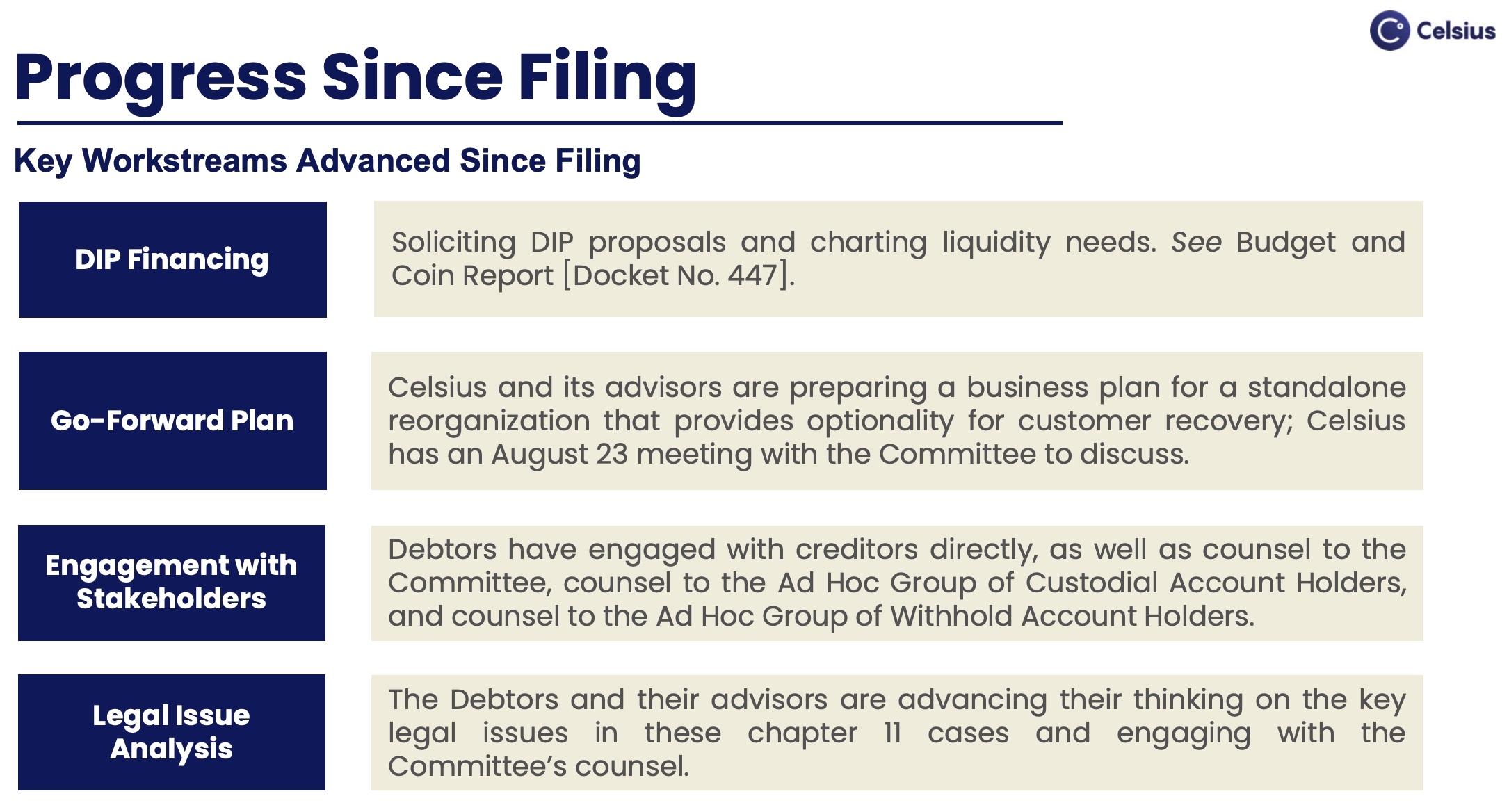 Meanwhile, other parts of a plan for Celsius' path forward were also included in the presentation. Among the key points listed here was the exploration of possible financing options for the company, as well as a plan to "evaluate potential sales options."
Both the omnibus reply and the Power Point presentation was shared on Twitter by David Adler, a bankruptcy lawyer and partner at the law firm McCarter & English.
The documents were filed as part of ongoing proceedings in the US Bankruptcy Court for the Southern District of New York. Celsius filed for bankruptcy protection under Chapter 11 of the US Bankruptcy Code on July 13.
Commenting on the PowerPoint slides, Adler described the points made as "not convincing."
"Particularly concerning is the 'progress' slide that mentions a [debtor-in-possession] loan (congrats for burning through [USD]180mm). Even worse is the idea of a stand alone plan. They are burning through [USD]50MM/month — stand alone plan is delusional," he wrote.
The same point was also brought up on Twitter by Simon Dixon, a major investor in Celsius and founder of fintech firm BnkToTheFuture, who argued that a debtor-in-possession (DIP) loan involves borrowing more money that takes preference over customers.
McCarter & English partner Adler further stated that the list of "common themes" from concerned Celsius customers listed in the presentation left out what he said is likely customers' biggest concern: the "immediate removal" of Celsius' existing management.
#CelsiusNetwork #CelsiusBankruptcy I think the biggest concern expressed in customer correspondence is with existing management and the need for their immediate removal. That complaint did not make it onto the list. pic.twitter.com/SUV99oofZH

— David Adler (@DavidJAdler1991) August 16, 2022
Responding to Adler's various tweets, some users said they agreed that Celsius' management team should be replaced, with one user saying that "Alex and leadership team must go, immediately. Too much deceit, fraud & incompetence."
Others expressed a desire for the bankruptcy protection proceedings to come to an end so that Celsius instead can be liquidated.
"Non-core [operating expenditures] and [capital expenditures] should be [USD] 0 until Ch. 7 liquidation," one user wrote, while another simply called for "Chapter 7 fast!"
"Chapter 7" refers to liquidation under the US Bankruptcy Code, and involves converting a debtor's remaining assets to cash for distribution among creditors.
The presentation added that "The Debtors and the Committee [of Customers] plan to meet on August 23 to discuss the Debtors' business plan and restructuring framework," and it shared the "path forward" (without providing further details at this point):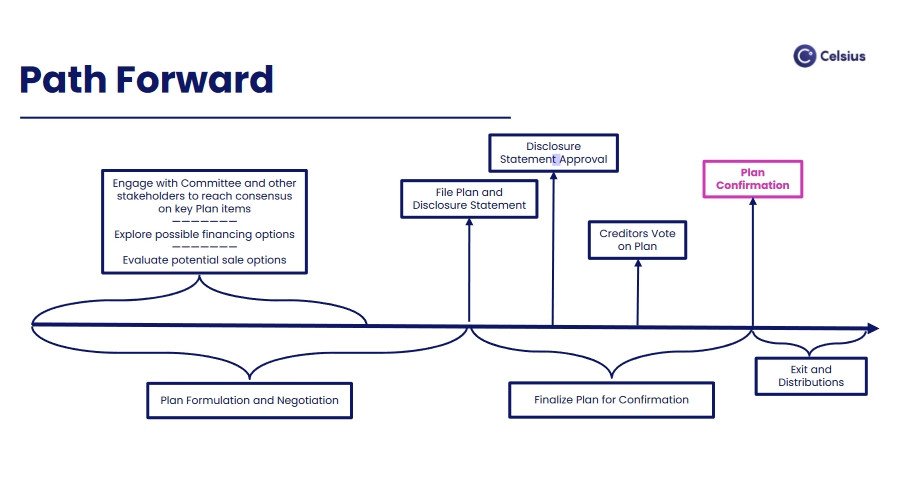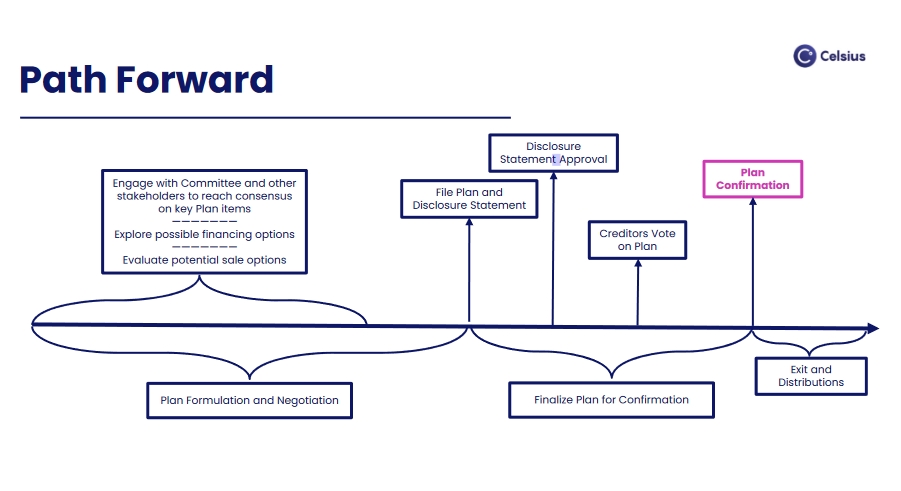 Meanwhile, the preliminary statement in the Omnibus reply to objections to Celsius' first and second say motions claimed that:
"The Debtors have been working constructively, and corresponded on dozens of calls and copious emails, with advisors to the Committee, the U.S. Trustee, and other parties in interest to answer questions and resolve concerns raised in the Objections. As a result, the Debtors plan to file revised proposed orders in advance of the hearing reflecting resolutions to the vast majority of, if not all, the issues raised in the Objections."
At 9:30 UTC on Tuesday morning, CEL was trading at USD 2.78, down nearly 10% in a day and up 52% in a week.
____
Learn more:
– Celsius Coin Report Reveals USD 2.8BN Crypto Shortfall
– Creditors Want to Pour Cold Water on Celsius' Mined Bitcoin Sale Plans

– Ripple Reportedly Eyes Celsius' Assets
– Anger, Worry, and Doubt – Celsius Customers 'Pray' for the Return of Their Crypto
– Celsius Mulls Another Option for Its Clients

– Why Celsius and Voyager Were More Like Uninsured, Quasi-Banks
– How to Spot the Next Celsius Before It's Too Late
---