How to Buy eTukTuk - Easy Guide

Building an affordable network of electric vehicle charging stations, eTukTuk is leveraging the Binance Smart Chain (BSC) to offer staking rewards and create a payment system for TukTuk drivers. This how to buy eTukTuk guide provides a step-by-step breakdown on how to enter the $TUK presale.
We also take a closer look at the tokenomics of this project, the use cases of the $TUK token, and the future project roadmap.
What is eTukTuk?
eTukTuk is the world's first automotive project that leverages blockchain technology to secure payments and settle transactions. One of the main focuses of eTukTuk is to set up electric vehicle supply equipment (EVSE) in multiple urban and suburban regions of developing economies.
The electric vehicle (EV) market has been growing rapidly in some developing nations, such as India, which forecasts a strong compound annual growth rate (CAGR) of 25% between 2023 - 2028. However, the problem lies in the lack of affordable charging stations and EVs.
Therefore, eTukTuk will create proprietary zero-emission vehicles (ZEVs) after setting up EVSEs, in developing nations such as Sri Lanka. The need for EVs rises as internal combustion engines become obsolete. With the overuse of fossil fuels and with energy prices rising over 50%, TukTuk drivers are struggling to make minimum wage.
Built on the BSC, eTukTuk's $TUK token is highly scalable and will be used to make payments on the charging stations. TukTuk drivers can complete these payments through an upcoming drivers app. eTukTuk makes the transaction affordable by utilizing territory partners, who are locally sourced and help operate and install the supplied equipment in these areas.
For each transaction completed on these charging stations, the territory partners get a portion of $TUK rewards. Token holders can also stake $TUK tokens in the ecosystem to earn rewards. The tokens are staked on individual EVSE locations and are powered into nodes to maintain the ecosystem.
As the number of stations and transactions increase, staked token holders will enjoy a larger profit. It is estimated that TukTuk drivers will save 400% in costs by making the shift to eTukTuk's platform. Due to the utility being offered, $TUK can be the next crypto that will make you rich.
eTukTuk: Tokenomics and Presale
$TUK has a total token supply of 2 billion. 21.5% of this token supply will be offered through the staking mechanism. Thus, the reduced circulating supply due to the staked tokens can help push the price upwards, with a surge in demand.
One of the best staking coins, $TUK, will gradually be released to staked token holders over 15 years. This gradually reducing token release structure will push investors to hold the token during the long run. The tokens will be released through an on-staking rewards pool.
A major chunk of the token supply has been allocated for the ongoing token presale. Through the presale, early investors can purchase 300 million tokens. At press time, 1 $TUK is priced at $0.04 during the public sale round. Before investors can access the tokens on their crypto wallets, $TUK will undergo a two-month vesting period.
At the same time, investors can also purchase $TUK for $0.024, a 40% price discount, through the live community sale. The only difference is that the tokens will first be held for a two-months cliff, after which they will be vested for 4 months. With a minimum investment of $1, investors can receive 41.67 $TUK tokens.
Since the presale started, more than 695,000 tokens have been sold. With nearly a quarter of the tokens distributed, interested readers can join the presale before it finishes.
The eTukTuk whitepaper states that a further 7% of the token supply has been allocated to maintain the token's liquidity. Therefore, a sufficient number of tokens will be available when $TUK is listed on various cryptocurrency exchanges. The eTukTuk team has been allocated 9% of the token supply.
eTukTuk Roadmap and Future Outlook
While eTukTuk offers multiple use cases and strong tokenomics, marketing crypto projects is essential to ensure the project grows its following and investor count. Therefore, 5% of the token supply will be used for marketing campaigns, branding, advertising, and community engagement events.
Despite being a brand new crypto project, eTukTuk is already making waves on social media. The platform has amassed over 54K Twitter followers and more than 15K Telegram channel members. By growing on such popular social media platforms, eTukTuk is looking to build a loyal following which can help make it sustainable in the long term.
In the future, eTukTuk wants to capitalize on the growing electric vehicle market size. The global electric vehicle charging station market cap has been valued at $12 billion as of 2022. By 2030, the market cap is expected to rise to $141.08 billion. This equates to a CAGR of 36%.
As the first cryptocurrency-based automotive project to implement charging stations, eTukTuk's future could be in safe hands if the staking mechanism and the implementation of charging stations go as planned. This will help $TUK become one of the best future cryptocurrency tokens in the coming years.
By using blockchain technology, eTukTuk offers efficient charging, which is expected to reduce costs by 75% compared to the traditional TukTuks. Thus, eTukTuk is playing its part in achieving net-zero emissions by 2050.
Check out our detailed eTukTuk price prediction for 2023 - 2030.
How to Buy eTukTuk - Detailed Guide
After taking a detailed look at this cryptocurrency platform, one can make an informed decision on investing in the $TUK token. The sections below will show how to buy eTukTuk ($TUK) through the ongoing token presale. Continue reading if you wish to invest in this sustainable project:
Step 1: Create a Cryptocurrency Wallet
The $TUK token presale can be accessed with a compatible cryptocurrency wallet. Luckily, $TUK can be accessed with some of the best crypto wallets, including MetaMask and Trust Wallet. Other popular wallet options include Binance Wallet, the Crypto.com Wallet, and Wallet Connect.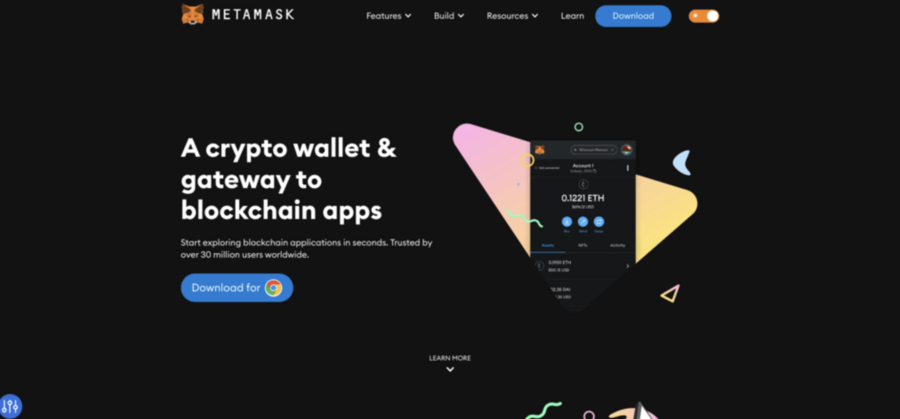 If you use a desktop or laptop computer, add the extension to your device. Mobile users can download the mobile app and then create a new account.
Step 2: Purchase ETH, BNB, or USDT Tokens
$TUK can be swapped with other compatible tokens during the ongoing presale. This cryptocurrency can be purchased with either Ethereum (ETH), BNB (BNB), or Tether (USDT) holdings. If you do not hold any of these tokens, visit a suitable cryptocurrency exchange, purchase one of these tokens, and transfer the holdings to your crypto wallet.
Step 3: Enter the Buy Amount and Connect the Wallet to the Presale
After your wallet is ready and funded, you can head to the eTukTuk presale website. On the home page, you will see a presale box where you can enter the amount to purchase in USD. After entering the amount, investors can see how much $TUK they will receive.
For example, a $5 purchase will give you 208.33 $TUK tokens. After this has been entered, click the 'Connect Wallet' sign. Choose your crypto wallet of choice, and follow the on-screen instructions to connect with the presale website.
Step 4: Buy $TUK Tokens
After your wallet is connected, the platform will show you the price order box, stating the transaction amount in the crypto of your choice.
If you are ready to make the purchase, select 'Pay.' You will receive the tokens in your crypto wallet after the presale ends and the vesting period is completed.
Conclusion
eTukTuk creates EV charging stations and promotes TukTuk drivers to use more sustainable and renewable transportation means. The platform drastically reduces costs by using the Binance Smart Chain and taking the help of territory partners.
All stakeholders are rewarded with the $TUK token, as it can be used for payments on charging stations, earned as rewards via staking, and offered to territory partners on a commission basis. This how to buy eTukTuk guide has also given investors a detailed analysis of how to join the token presale.
References
FAQs
What is the price of eTukTuk?
Currently, $TUK is available to buy on the public sale round for $0.04 per token. This includes a two-month vesting period post the presale ends. However, investors can also purchase the token for just $0.024 through the community sale. But, the token will be offered after a two-month cliff period and four months of vesting.
How Do I Buy $TUK?
$TUK tokens can be purchased through the ongoing presale. Investors must download a compatible crypto wallet, such as MetaMask, and add ETH, USDT, or BNB tokens. Afterward, visit the eTukTuk presale, connect your wallet, add the purchase amount, and confirm the transaction. You will receive the tokens after the presale and vesting period concludes.
---