Blockchain Analytics Firm Nansen Cuts 30% of Staff Amid Market Slump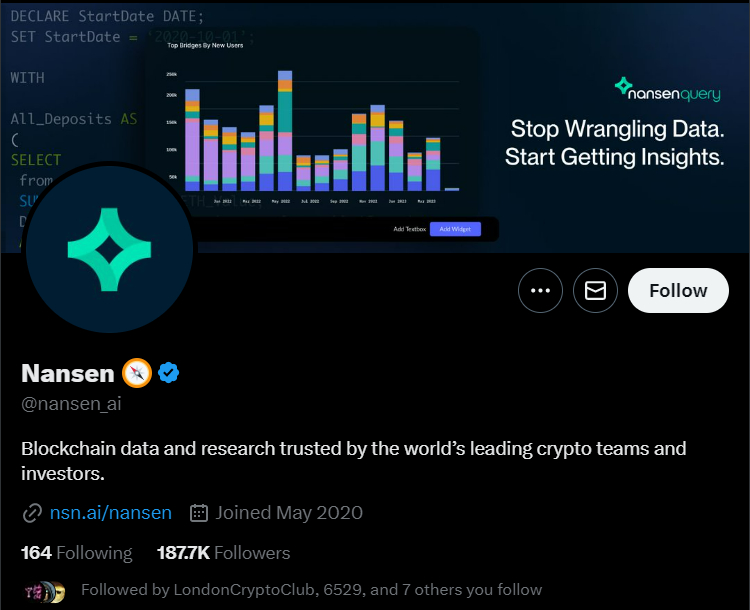 Blockchain analytics firm Nansen is cutting 30% of its staff, the company's CEO Alex Svanevik announced via Twitter on Tuesday.
Svanevik said that the decision to reduce the company's cost base, which is "too high relative to where the company is today", was based on the fact that Nansen had scaled too fast in recent years, and also blamed "brutal" conditions in crypto markets.
Nansen was founded in 2020 and, according to LinkedIn, employs between 50 and 200 people.
The company provides a suite of on-chain analytical tools and services to a mixture of media and institutional clients.
However, Svanevik said that the fast scaling of the company's size mean that the organization had taken on "surface area that's not truly part of Nansen's core strategy".
Moving forward, Nansen "will do fewer things, but do them extremely well", he said.
The outlook for Nansen as a company remains strong.
Svanevik said the organization still has several years of runway and is now focused on building a "sustainable business".
Over the course of four prior fundraising rounds, Nansen has raised a total of $88.2 million from investors in recent years, data from Venture Capital analytics firm Crunchbase shows.
The Bear Market May Be Over, But Crypto Industry Still in Winter
While the bear market in the price action for major blue-chip cryptocurrencies like Bitcoin and Ethereum may be over, Nansen's downsizing is indicative of an industry that remains in the grips of winter.
Indeed, following rumours that Binance, the world's largest cryptocurrency exchange by trading volumes, might be considering large layoffs, executives at the company came out and said the company is "re-evaluating" if the company has the right talent and expertise in key roles.
Binance Chief Communications Officer Patrick Hillman later responded to the rumours via a tweet, denying that Binance will lay off 20% of its employees.
Rather, he claimed Binance is going through a "talent density audit" and there is "no specific layoff number, just direction on where we need to streamline".
Rumours of layoffs at Binance and actual layoffs at Nansen come after a quiet few months in 2023 where the pace of job losses in the crypto industry had appeared to slow following a brutal 2022 where most major crypto firms were letting go of employees.
---