Bitcoin Urex GPT - Scam or Legitimate Trading Software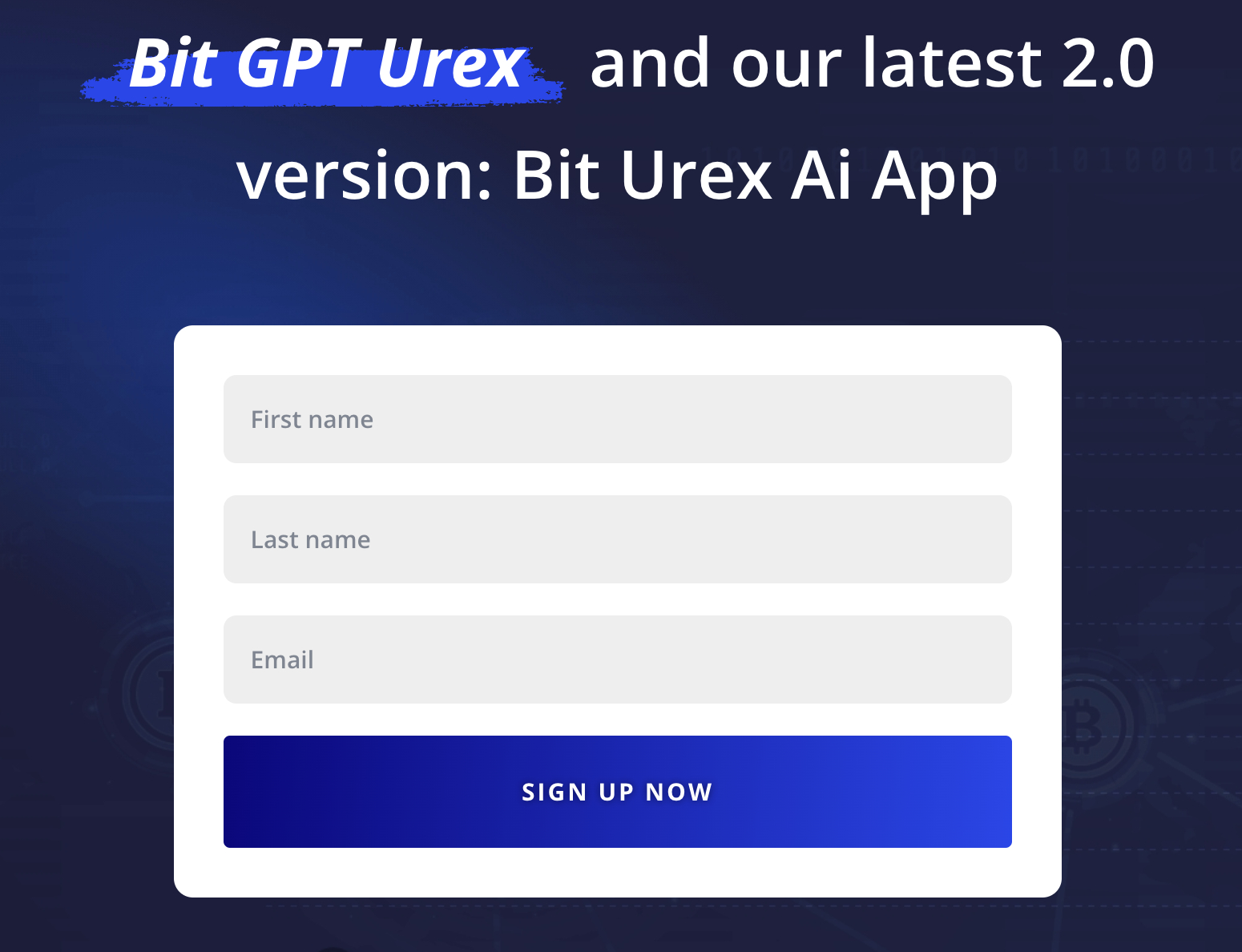 Disclaimer: The text below is an advertorial article that is not part of Cryptonews.com editorial content
Bitcoin Urex GPT is a version 2.0 update to the popular BitGPT trading app and claims to provide users with autonomous trading software for a hands-free and profitable trading experience. It promises a high, sustainable win rate through a system that the end user can customize according to their trading needs.
How well does it perform though? This Bitcoin Urex review attempts to decipher the legitimacy of this platform offers to see if it is worth your time.
Bitcoin Urex GPT Summary
Bitcoin Urex GPT, also called Bit Urex AI, claims to tap into the latest AI technologies to alert you of the best trading opportunities in the market. Before we dive into the intricacies of the supposed tools that make it possible, here are the key factors about this trading software to keep in mind:
| | |
| --- | --- |
| Supported Crypto | Bitcoin, Ethereum, Litecoin, Solana, Fantom, and over 9000 other cryptocurrencies |
| Claimed Success Rate | 98.4% |
| Available on Mobile? | No details about a mobile application are specified |
| Fees | No information about a fee structure is provided |
| Customer Support | Accessible to registered traders |
| Withdrawal Speed | It can take up to 24 hours, depending on the payment mode |
| Minimum deposit | $250 |
Cryptocurrencies are unregulated. Trading with unregulated brokers will not qualify for investor protection
What is Bitcoin Urex GPT?
The cryptocurrency market has been going through volatile motion since the crypto winter that started in 2022. It brought attention to autonomous trading systems that can respond to market changes rapidly.
Bitcoin Urex GPT says that it is one of those tools. By implementing a better version of GPT technology, Bit Urex GPT says that it is a second, upgraded iteration of the BitGPT platform. Making similar claims as the other platform, Bit Urex GPT (or Bit Urex AI) states that it uses advanced algorithms to make buying and selling cryptocurrencies easy for everyone.
The autonomous trading system is backed by a machine-learned technology that Bitcoin Urex GPT claims can help investors achieve a win rate of 98.4%. If these claims are real, it would mean that 98 out of every 100 trades will generate profit for an investor.
Since this approach only involves a crypto trading bot, Bitcoin Urex GPT states that there is no need for investors to analyze trading charts. Customized trading, however, is available, with the platform's official website stating that users will be able to change the stop-loss and take-profit settings to manage market risks.
Investors don't need to dive into trading directly, as the official website reportedly has a demo trading account. While free, this utility still requires users to register. The sign-up process is simple, with only some details required. Some third-party sites have also claimed that it also needs KYC details from users, but there aren't any testimonies attesting to these claims.
Signing up will prompt investors to deposit the minimum amount, which is $250. Novice traders might want to be careful since there are not many first-hand accounts of this platform's success rate, which makes this a big amount to invest. Customer support is available, but only for registered users.
Even if the autonomous facilities of this AI crypto trading bot turn out to be as responsive as advertised, profits in cryptocurrency are never a guarantee. Investments are always subject to market risks. Thus, invest only the minimum amount and always focus on diversification.
Bitcoin Urex GPT Pros and Cons
Listed below are some of the pros and cons we could find upon analyzing the marketing copy and third-party reviews of Bitcoin Urex GPT.
Pros:
Offers a simple sign-up process
Claims to offer an autonomous trading system fit for traders of all levels
It claims to provide a win rate of 98.4%
Features a simple UI
Supports multiple cryptocurrencies
Cons
No historical data is available to confirm the win rate
Customer reviews of this platform are mixed
Offers no information about the makers of the platform
How Does Bitcoin Urex GPT Work?
The homepage of Bitcoin Urex GPT states that its trading system runs around the clock and looks at the historical data of an asset then weighs it against the current market using complex mathematical models to establish repeatable patterns.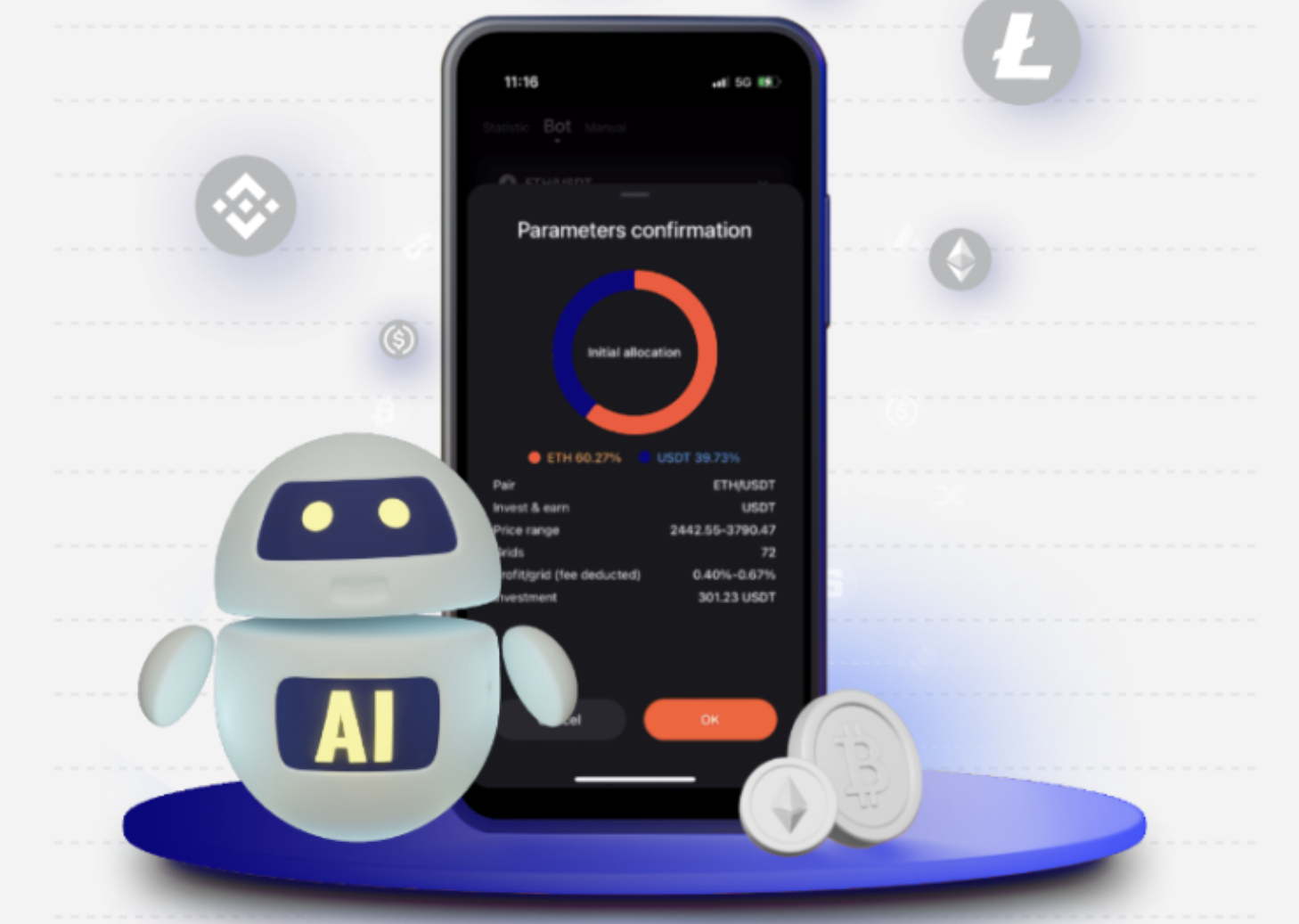 It then may buy and sell digital assets according to predetermined settings, which, per the website, can be customized in multiple ways. Once the right conditions are met, which basically means the token hits the intraday lows, the software buys the asset. It then waits for the market to reach intraday highs, make a sale, and transfer the profit into the user's account.
The platform admits that the patterns can change. Thus, it also promises to ensure that the autonomous trading system adapts constantly to each trade. "The more it trades, the more it learns', says Bit Urex AI.
Even with these multiple features, Bit Urex AI is not unaware of the risk of crypto trading, imploring users to do their own research before investing. Only focus on minimum investment at first and increase your deposits only if the platform yields satisfactory results.
Bit Urex AI Features
Below are the key features that Bit Urex AI claims it offers:
User Friendliness
Bit Urex GPT claims that it has a user-friendly interface that allows even those with "limited knowledge" to trade crypto. "We will provide you with clear and concise instructions," states the platform, making it easier for all levels of traders to interact with the cryptocurrency market.
Customized Trading Facilities
"Users can set up their own risk parameters," claims the website, stating that while the trading is done autonomously by the onboard systems, users can control every aspect of the platform. Investors can determine how much amount they want to invest during trading, says Bitcoin Urex GPT. Also, according to the claims, investors can set up their stop loss and take profit settings.
Real-Time Market Analysis
Bitcoin Urex GPT states that it offers real-time market analysis by monitoring the market continuously and keeping users updated about the latest trends. Users will reportedly get information such as trading volume, current price movements, and price charts that could help them make informed investment decisions.
Advanced Security Features
Bitcoin Urex GPT claims to lock user information behind advanced SSL encryption. The same encryption comes into play when protecting details about the user's transaction. Add to that, it also claims to have a strict verification mechanism to ensure that users are what they say they are.
Support for Multiple Assets
Bitcoin, Cardano, Ethereum, Solana, Fantom, Litecoin, Dogecoin, and more are among the 9000 cryptocurrencies that Bitcoin Urex GPT claims to support. If legit, this feature could help investors diversify their investment portfolio via a single platform.
Cryptocurrencies are unregulated. Trading with unregulated brokers will not qualify for investor protection
Bitcoin Urex GPT Account fees
Bitcoin Urex GPT has displayed no information on its marketing copy about any account fees. But since most of its features are marketed as inclusive, the commission can be around 1 to 2% of the profits. Inquire the customer support team for more details. That said, the site does claim that it doesn't have any withdrawal charges.
Bitcoin Urex GPT Minimum Deposit
A minimum deposit is required to access the platform's features. It is $250, and users can pay it using a variety of methods, including Google Pay, Apple Pay, debit and credit cards, as well as bank transfers. The site states that the whole amount will be treated as the user's initial investment.
Bitcoin Urex GPT Compatible Devices
Bitcoin Urex GPT claims to be a "web-based, proprietary platform" accessible across all devices. While the site hasn't given any hints as to whether there is a crypto app available, it has specified that the web app is supported on Google's Android and Apple's iOS.
Is Bitcoin Urex GPT a Scam?
To assess whether or not Bitcoin Urex GPT is a scam, we have to look at the veracity of its claims. The first thing to assess when it comes to its accessibility is the sign-up process. We found it to be simple. There was no needless complexity, and the details required to register were also minimal.
The second positive aspect is interactivity. While there is no specific app, it was easy to access the website across multiple devices. No content was cut off, and the buttons were interactable.
It is the content portion that we found lacking. It is not immediately clear how the site functions if one only checks the content. While autonomous trading features are mentioned, there is no mention of how deep they are. There are also passing remarks about a robo advisor, but no other detail is provided.
When it comes to reviews, they are mixed. Third-party reviews are mostly positive, but the customer reviews range from somewhat positive to negative, with most customers talking about certain glitches during trading. And when it comes to the win rate, 98.4% is high. We didn't come across any historical data to support it.
It is safe to say that Bitcoin Urex GPT gave us mixed feelings when it comes to legitimacy. There is a degree of opacity when it comes to certain details, and inconsistent branding with its other names 'Bit Urex GPT' and 'Bit Urex AI'. But at the same time, there are a few normal sounding, balanced reviews that show it in a positive light.
Bitcoin Urex GPT Customer Support
There is customer support available on Bit Urex GPT (another name for Bitcoin Urex GPT). However, it is only for registered users. While the official website does have an email, third-party reviews have stated that live chat and telephony are also available for those who sign up.
How to Use Bitcoin Urex GPT
Here are the steps to start trading on Bitcoin Urex GPT:
Step 1 - Visit the Bit Urex GPT Website
Visit the official Bit Urex GPT website. Enter your phone number, email, and name to proceed with registration. Customer support will likely reach out to ask for further details to complete the registration process.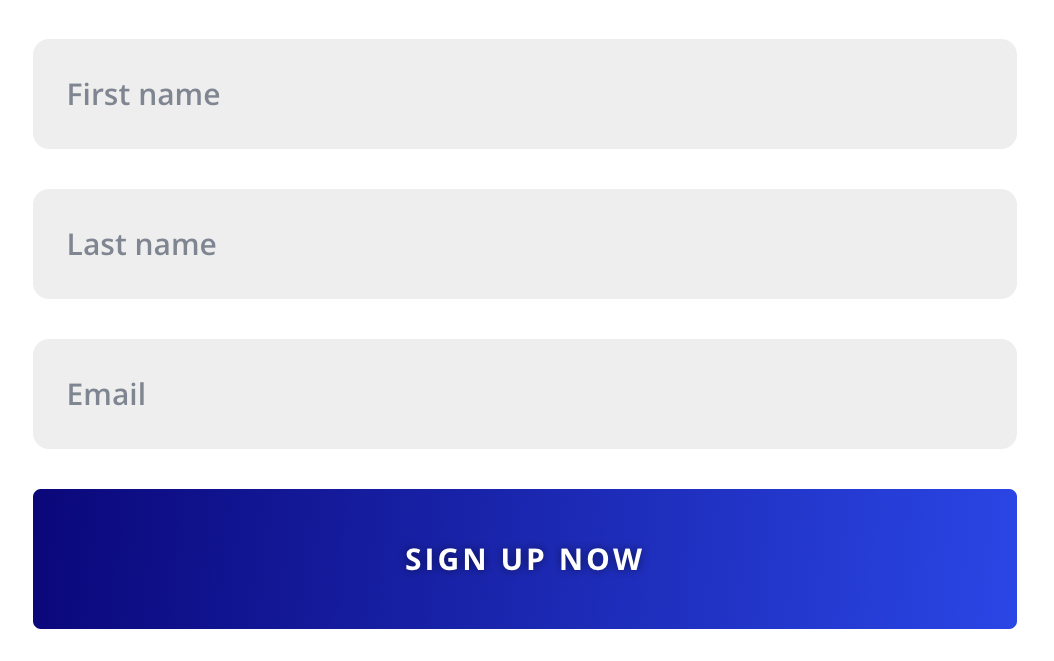 Step 2 - Make the Minimum Deposit
After registration, you will likely receive a link to make your deposit. Deposit the required amount using the available options.
Step 3 - Start Trading on Bitcoin Urex GPT
Once you have funded your account, search for the demo trading account, Learn how the site works, and assess its win rate before trading with real money.
How to Delete a Bitcoin Urex GPT Account?
Bitcoin Urex GPT doesn't say anything about how one can delete their accounts. Check out the dashboard to see if a "delete account" button is available. If not, talk to the customer support team for answers.
Is Bit Urex GPT Endorsed by Celebrities and Big Brands?
There is no information on the website hinting at the presence of a celebrity or any brand endorsement. Bit Urex GPT's third-party reviews have also not talked about it. We recommend not believing any such rumors since there is no evidence to substantiate them.
Who is the Founder of Bitcoin Urex GPT?
The About Us page of the Bitcoin Urex GPT site does not say anything about the founders. There are some small words about the team, and that's it. The only information we could find was that this team contains traders and software developers.
Latest Bitcoin News
Here are the latest updates about Bitcoin to know about:
Bitcoin has started September 2023 with its value being below $26k. Vitalik Buterin's Twitter account being hacked may be one of the reasons behind this upset.
Bitcoin's recent upset has made short-term assets look more favorable. Investors are flocking to Uniswap and investing in crypto presales for a better chance at gains.
The Verdict
Bitcoin Urex GPT claims to offer autonomous trading features that don't require investors to do any analysis. With this approach, it promises to offer investors a better chance at turning profits in the current market conditions.
But the advertised win rate is very high - 98.4%. This may be a red flag, considering there is a lack of historical data to confirm this claim. There is also no information about the site's makers. Third-party reviews of this site are also mixed, and the demo trading account is locked behind a paywall.
These factors make Bitcoin Urex GPT a risky platform. We recommend investors do independent research on the website before investing. Diversification is equally important, and so is not trading only via a single platform - use a range of crypto platforms to trade.
Cryptocurrencies are unregulated. Trading with unregulated brokers will not qualify for investor protection
Bitcoin Urex GPT FAQs
What is Bitcoin Urex GPT?
Bitcoin Urex GPT, also known as Bit Urex GPT or Bit Urex AI, is a 2.0 update to the BitGPT crypto trading platform, claiming to offer autonomous trading features to investors of all levels. Per the site's claims, these features will lead to a win rate of 98.4%, and users can customize the system using the risk management tools available.
Does Elon Musk endorse Bitcoin Urex GPT?
Despite Bitcoin Urex GPT's popularity, it hasn't made any claims about Elon Musk using this platform. Third-party reviews also do not talk about it, and it is likely that Musk himself isn't aware of this platform.
---