Bitcoin and Ethereum Slide, Analysts Look for Possible Bottom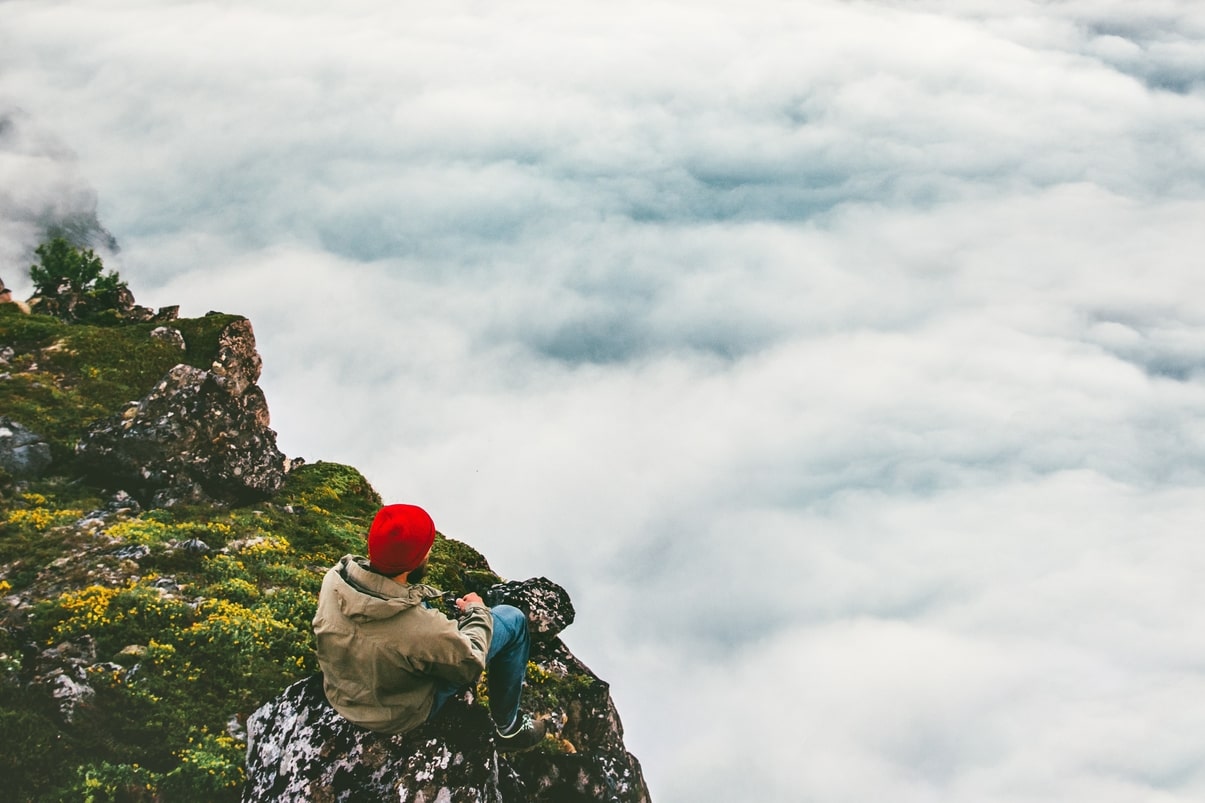 Bitcoin (BTC) crashed to its lowest level since last summer as the number one cryptocurrency broke the USD 32,000 level. The Monday crash came as the broader crypto market sold off over the weekend, led by falling stock prices and fears that terraUSD (UST) could lose its dollar peg. Meanwhile, several analysts pointed to possible bottoms in the sub-30k area.
As of Monday at 19:12 UTC, BTC was down 8% over the past 24 hours and 19% over the past 7 days to USD 31,267. Meanwhile, ethereum (ETH) – the second-largest cryptoasset, was down by 9% for the day and 19% for the week to USD 2,298.
The fall in the bitcoin price means that the USD 33,000 level, which worked as support for BTC in late January, has broken. As a result, BTC on Monday saw its lowest price since July last year, when the price touched just below the key USD 30,000 level.
From its all-time high of USD 69,000 seen on November 10 last year, BTC is now down by about 54%.
BTC/USD year-to-date
The sell-off in crypto came as sentiment among investors in the traditional market also turned bearish before the weekend, with the broad S&P 500 stock index losing close to 3% on Thursday and a further 0.6% on Friday. On Monday, the Japanese Nikkei 225 index closed down 2.55% as selling continued.
Meanwhile, selling in bitcoin may also have been exacerbated by fears over the fate of the UST stablecoin on Terra (LUNA). The coin, which is backed partially by BTC, temporarily lost its peg over the weekend. The incident led the Luna Foundation Guard to loan out BTC to a trading firm in an effort to stabilize the peg.
Soaring liquidations
According to data from Coinglass, liquidations of leveraged long positions in the bitcoin market have risen significantly as the sell-off intensified in recent days.
On Thursday last week, more than USD 161m of bitcoin longs were liquidated across exchanges during the 12 hours from noon to midnight UTC time. Meanwhile, USD 66.5m has been liquidated on Monday between midnight and noon UTC.
Move to USD 24k "entirely possible"
Commenting on the sharp moves in the market, bitcoin analyst Dylan LeClair wrote on Twitter that a dip for BTC down to its realized price – which he said stands at USD 24,300 – is "entirely possible and has been consistent with previous market bottoms in bear market cycles."
The analyst added that another popular on-chain indicator for Bitcoin, the bitcoin realized price, is also pointing to the USD 24,000 level as "in the green zone."
LeClair added that the market value to realized value (MVRV), is pointing to a similar price as well, saying: "Dips to/below realized price have historically signaled a capitulation style bear market bottom is in (or close)."
Lengthening cycles theory "dead"
Meanwhile, Benjamin Cowen, an analyst known for his 'lengthening cycles' theory for the bitcoin price, said this weekend for the first time that the theory is "dead."
"Bear market has been here for months and will likely continue to rage on for a while. Let's hope this is a macro bottom signal, but I don't think it is," Cowen wrote. He added that it would "feel like a new cycle" even if BTC reverses around the lows from the summer of last year.
Commenting on the statement from Cowen, members of the crypto community on Reddit said that they liked the theory because "it made sense" that an asset would make smaller moves as its market capitalization grows. Others opined that Cowen is "definitely [...] right about the latest bull cycle being over," while adding that a peak in inflation could lead the US Federal Reserve to pivot to a looser monetary policy, again fueling crypto prices.
Cowen's theory about lengthening market cycles for bitcoin became popular after the coin started falling from its all-time high late last year, with many bulls arguing that the coin would soon resume its uptrend.
Bearish chart, "incredibly bullish" on-chain fundamentals
Commenting on the general state of the bitcoin market, digital asset broker GlobalBlock analyst Marcus Sotiriou said in an emailed commentary on Monday that the chart now looks bearish from a technical analysis perspective.
Still, with BTC approaching the lower end of a trading range that has been in place for 16 months, the USD 28,000 to 32,000 level could be "a good region" to take new long-term positions in BTC, the analyst said.
Sotiriou added that on-chain metrics "remain incredibly bullish" for BTC, pointing to the all-time high in the percentage of BTC that has not moved in a year. "This shows that the proportion of Bitcoin holders who are long-term HODLers is increasing, which is positive as it shows that short-term holders are selling to those with long-term conviction," the analyst said.
Meanwhile, digital asset investment products surprisingly saw inflows totaling USD 40m last week, per CoinShares data. "We believe [that] investors [are] taking advantage of the substantive price weakness to add to positions," per the firm. However, they stressed that there was no spike in investment product trading activity as typically happens during extreme price weakness periods, and it's too early to tell if this marks the end of the 4-week run of negative sentiment. BTC saw inflows of USD 45m (compared with USD 133m outflows last week), while ETH saw outflows of USD 12.5m or 50% less than a week earlier.
____
Learn more:
- Bitcoin Extends Sell-Off Despite Luna Buying, Strong On-Chain Data
- Short-Term Relief Bitcoin Rally Likely After 'Optimistic' Powell, Major Bottom Could be Forming – Analysts

- 'Surprisingly Robust' Bitcoin Slips Lower as Market Awaits Next Fed Move
- As Bitcoin Keeps Tanking, Arthur Hayes Joins Chorus of USD 1M BTC Predictors and Warns of 'The Doom Loop'

- Get 'Mentally Ready' for Lower Bitcoin Prices as Rates Rise, Bitcoin 2022 Panelists Warn
- Once the Fed Pauses, Bitcoin is 'Going to the Moon,' Novogratz Says

- Bitcoin Price Forecast for 2022 Cut Once Again as Break 'Only' Above USD 80K Now Expected
- Ethereum Price Target for 2022 Cut Again But New Highs Still In Play - Survey

____
(Updated at 15:32 UTC with the latest data about BTC and ETH investment flows. Updated at 19:15 UTC with the latest market data.)
---