'Surprisingly Robust' Bitcoin Slips Lower as Market Awaits Next Fed Move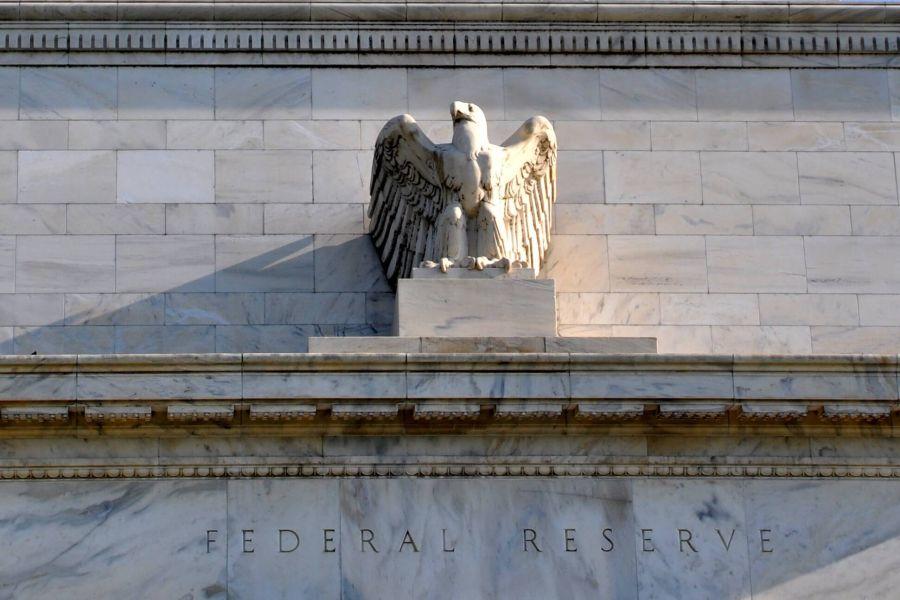 The price of bitcoin (BTC) fluctuated on Tuesday, as market participants took a wait-and-see approach ahead of an expected interest rate announcement by the US Federal Reserve (Fed) on Wednesday. Meanwhile, analysts said bitcoin appears resilient in the face of a negative outlook for risk assets.
At 14:13 UTC, BTC stood at USD 38,394, down by 1% for the past 24 hours and down by 5% for the past 7 days. At the same time, ethereum (ETH) traded at USD 2,837, up 0.5% for the day and down almost 6% for the week.
The moves on Tuesday come as the market awaits an announcement from the Fed on Wednesday, with the expectation being that the central bank will raise rates by half a percentage point.
Analysts further expect that the bank will follow that with another half-point raise in June, and possibly more after that, the Wall Street Journal reported Tuesday.
In addition, the Fed is also expected to begin shrinking its USD 9tn asset portfolio in June. It is expected that this will happen at a much faster pace than during similar experiments five years ago, the same report said.
Bitcoin 'surprisingly robust'
Meanwhile, on-chain analytics firm Glassnode commented on the state of the market in a newsletter on Monday, saying that despite recent losses, BTC has "remained surprisingly robust, on a relative basis."
"Whilst the S&P500 and Nasdaq indexes traded to new local lows of the prevailing bearish trend, bitcoin prices remain range-bound, and continue to lack any definitive macro momentum in either direction," the analysts wrote.
Still, Glassnode warned that correlations between bitcoin and traditional markets remain "near all-time-highs," and said the general perception of bitcoin as a risk-on asset is a "significant headwind" for the price going forward.
A similar sentiment was also shared by the popular bitcoin on-chain analyst Willy Woo, who this weekend wrote that the fact that bitcoin is holding up while stocks fall and USD rises is a "testament to the unprecedented spot buying happening right now."
"Investors already see BTC as a safe haven, it will take time for the price to reflect. Wait for the futures sellers to run out of ammo," Woo added.
Also tweeting on Monday, crypto sentiment tracking platform Santiment said that "exchange funding rates for bitcoin have shown a bias toward longing once again after the trading week originally opened with significant profit-taking."
It went on to add that a certain level of 'FUD' (fear, uncertainty, and doubt) among market players is necessary to create "optimal price rise conditions."
Lastly, legendary trader Paul Tudor Jones told CNBC about the market that "we've never seen anything like this since the 70s" and that "It's hard to not want to be long on crypto because of the intellectual capital that's going into that space."
Supply chain chokepoints and possible QE
Writing in a recently-published report, Credit Suisse analyst Zoltan Pozsar pointed to a number of major risks to the global economy related to supply chain chokepoints.
Among the risks, Pozsar pointed to the supply of neon gas to microchip producers as critical, and said the war in Ukraine is making this worse. Without neon gas, microchips – needed in everything from consumer electronics to cars and advanced military equipment – cannot be produced, he wrote.
Neon gas is mainly a by-product of steel production, and one of the world's largest steel plants is in the Ukrainian city of Mariupol, which is destroyed by Russian forces.
Further, Pozsar, who has previously said bitcoin could benefit from the war in Ukraine, said higher oil prices are likely, and that the government "will need a lot of money" to deal with these challenges. As a result of this, "the Fed will do [quantitative easing, QE] again by summer 2023," the analyst concluded the report by saying.
_____

Learn more:
- Ethereum Price Target for 2022 Cut Again But New Highs Still In Play - Survey
- As Bitcoin Keeps Tanking, Arthur Hayes Joins Chorus of USD 1M BTC Predictors and Warns of 'The Doom Loop'

- Bitcoin Price Forecast for 2022 Cut Once Again as Break 'Only' Above USD 80K Now Expected

- Get 'Mentally Ready' for Lower Bitcoin Prices as Rates Rise, Bitcoin 2022 Panelists Warn
- Once the Fed Pauses, Bitcoin is 'Going to the Moon,' Novogratz Says
___
(Updated at 14:42 UTC with additional comments by Paul Tudor Jones.)
---