Bitcoin Mining in 2021: Growth, Consolidation, Renewables, and Regulation
Disclosure: Crypto is a high-risk asset class. This article is provided for informational purposes and does not constitute investment advice. By using this website, you agree to our terms and conditions. We may utilise affiliate links within our content, and receive commission.
The growth will be hampered by constraints on the supply of hardware. The key for miners will be to prepare for a possible BTC drop. 2021 may bring consolidation to the mining sector. No major technological innovation in the sector is estimated this ye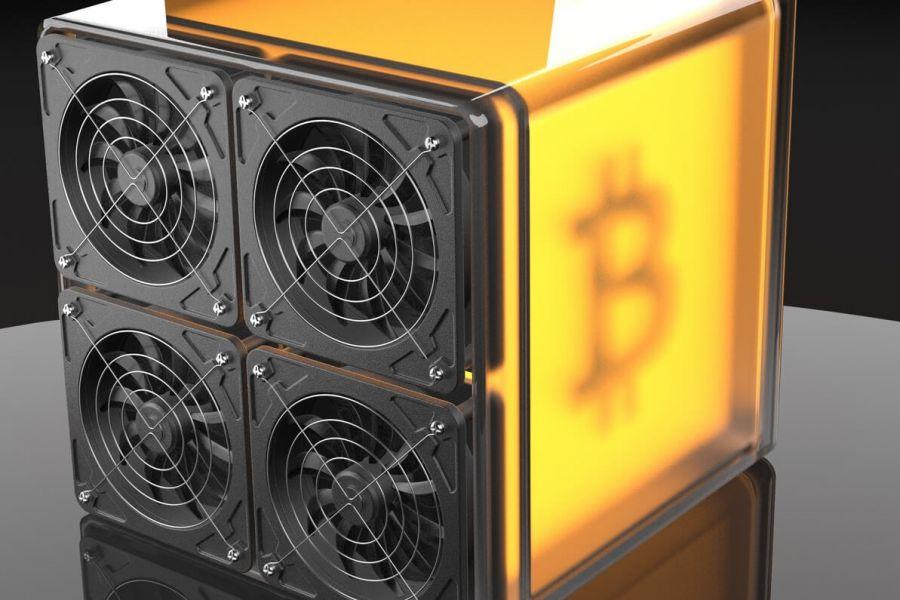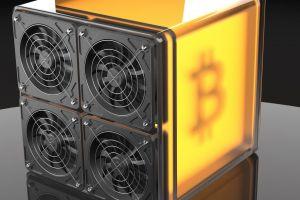 Bitcoin (BTC) mining has had a couple of less profitable years. After the highs of late 2017 and early 2018, profitability declined by March 2020 to as little as USD 0.0693 per day for every 1 THash of mining power (having been USD 3.139 in January 2018).
However, with the bull market of late 2020, the price of bitcoin has risen strongly, and with it mining profitability has steadily crept up to USD 0.222, representing a rise of 200% since May's Bitcoin halving. Given that analysts claim bitcoin's price still has some way left to rise, this is obviously encouraging news for the mining industry, which looks set to have a consistently better 2021 than 2020.
This is what pretty much everyone within the mining industry estimates will happen, with industry figures telling Cryptonews.com that they expect the sector to expand vigorously in 2021. They also expect to see a degree of market consolidation within the space, and while it's unlikely that the new year will provide mining with technical innovations, it's possible that we'll witness a gradual shift to renewable energy sources, as well as the emergence of regulation that specifically addresses mining.
Bitcoin price growth = mining growth
The 200% rise in mining profitability since May is an instructive figure, given that the price of bitcoin rose by more than 230% over the same timeframe. This is pretty strong evidence that bitcoin price rises continue to drive mining profitability, despite 2020's halving.
In other words, assuming that the price of bitcoin will rise to, say, USD 100,000 by the end of 2021, the mining industry will expand in parallel.
"With BTC continuing to make new all-time highs, the mining industry will continue to grow at a record pace. As more miners enter, the network's hashing power will set new highs as well," said Peter Novak, the president of US-based mining entity Blockcap.
Bitcoin hashrate: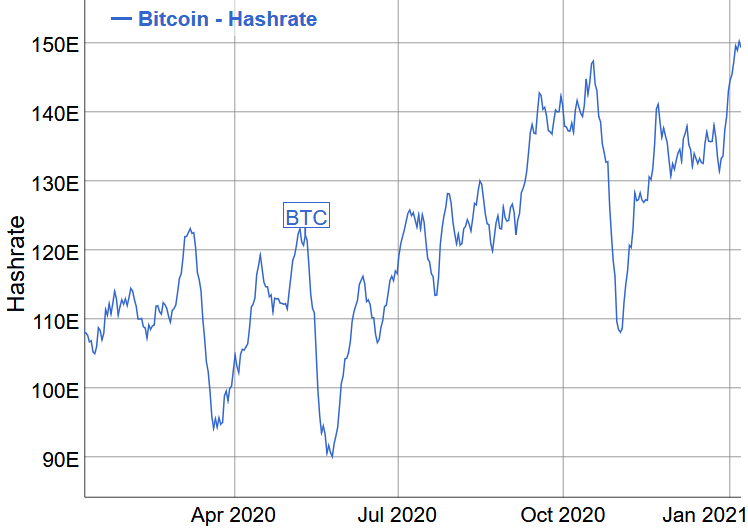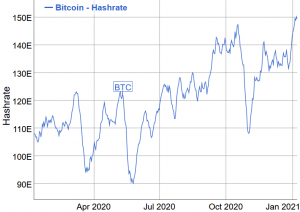 This is pretty much the consensus view among industry participants, although Tim Rainey, Chief Financial Officer of US-based powerplant-cryptomining hybrid Greenidge Generation, said we may see a temporary contraction at the beginning of 2020.
"Bitcoin's hash rate and difficulty will continue to follow its price through 2021 despite some temporary dips in hash rate near the beginning of the year as older generation machines, most of which are based outside of North America, go offline," he told Cryptonews.com.
Complications and difficulties
This rosy picture is complicated by a number of factors, however. Firstly, there's the ever-present possibility that bitcoin's price may take a significant dive in 2021.
"In the mining industry which requires leverage to operate at scale, the key for industry participants will be to manage their leverage and be prepared for any pullback," said Peter Novak. "If we see [a big] retraction again, overleveraged mining companies will feel real pain in 12 to 18 months."
Related to this is the fact that, with mining rewards at a low of BTC 6.25 (and due to halve again in 2024), entry into the sector will be restrained by the increasing need to have a long-term, sustainable business model. This is the view of Igor Runets, the CEO and Founder of BitRiver, a major provider of colocation services for cryptocurrency mining in Russia, and CIS countries.
He told Cryptonews.com, "The rise in bitcoin's exchange rate this year will see a different effect on the mining industry than it did in the past … only those business models that are designed for the long term will be able to succeed."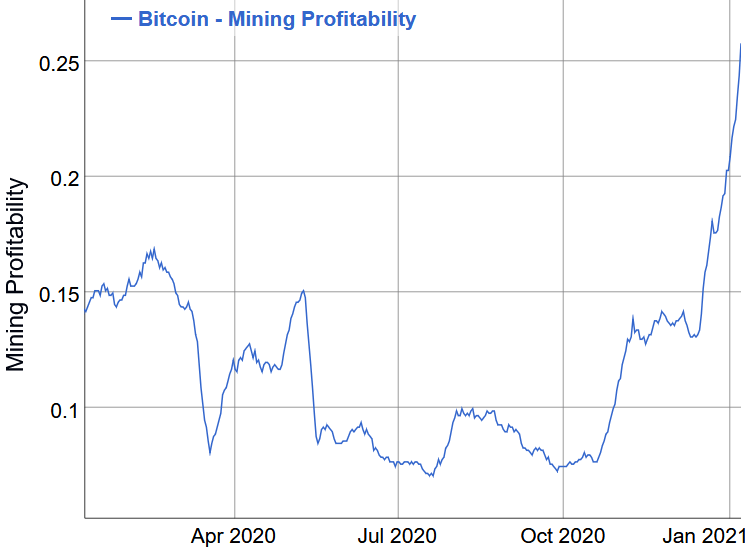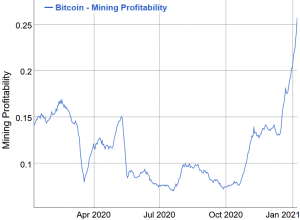 Runets is another figure who predicts that we may witness an initial and temporary drop in difficulty as less efficient mining machines and operations go offline. At the same time, F2Pool's Qingfei Li said that the growth of the mining sector will also be hampered by constraints on the supply of mining hardware, which has obviously been tightened further by the coronavirus pandemic.
"The mining industry will grow in [this] year. But it is difficult to see rapid growth like the end of 2017 to the first half of 2018, because the manufacturer's production capacity is limited," he told Cryptonews.com.
Consolidation, shift away from China
Due to the tightening of profit margins and ongoing increases in mining difficulty, it's likely that 2021 may bring consolidation to the mining sector. This means we'll see smaller operations either fall away or merge with larger operations, as a few big players take a greater share of the mining pie.
"We expect to see more consolidation to take advantage of the operating efficiencies that come with scale. With that in mind, even though Blockcap is already one of the largest mining operations in North America, we are actively looking to acquire other best-in-class miners," said Peter Novak.
Founded only at the end of 2020, Blockcap itself is a product of this process of consolidation, given that it merged the infrastructure and resources of five pre-existing mining operations.
On the other hand, the ongoing shift away from China will continue in 2021, bringing a number of additional benefits in addition to greater geographical dispersion.
"We may also see a reduction in the seasonal difficulty swings as cryptocurrency mining becomes increasingly institutionalized and less China-centric," said Tim Rainey.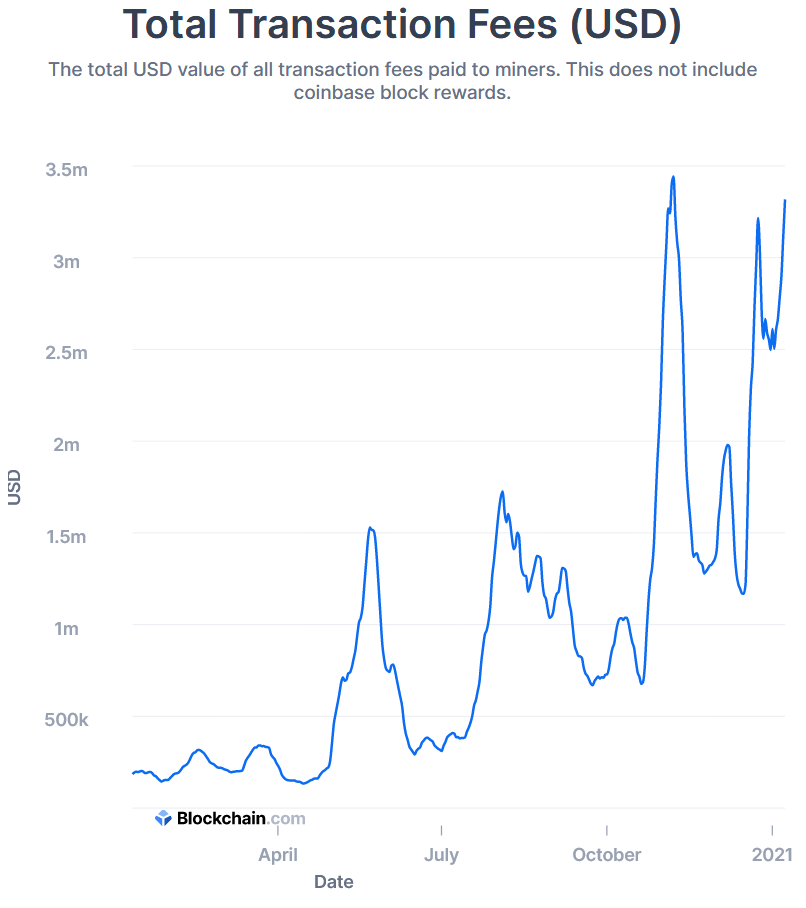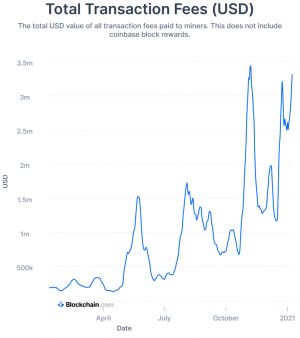 New technologies? Renewables?
You might expect that, as the mining sector heats up and becomes more competitive, new mining hardware and technologies will emerge in 2021. However, that doesn't seem to be the case, at least not if you're hoping for some momentous breakthrough or innovation.
"No major technological innovation in the mining sector has been heard of so far [for 2021]," says Qingfei Li.
Igor Runets agrees, suggesting that there won't be "significant improvements in the efficiency of mining hardware" in 2021. However, he estimates that there will be a steady transition towards more eco-friendly mining.
"We will see a significant increase of interest, especially from institutional investors, in greener cryptocurrency mining. We at BitRiver believe that the future of cryptocurrency mining will be more sustainable," he said.
Tim Rainey also foresees a greater use of renewables despite the lack of major technological advances.
"The technology for mining Bitcoin will not see a significant change. As for energy trends, most cryptocurrency mining operations in North America use cleaner alternatives to coal or oil and I believe that will only increase in 2021," he explained.
That said, Qingfei Li suspects the use of renewable energy will still remain relatively minor in 2021, despite enjoying some expansion. "The application of renewable energy in mining is not yet mature," he said.
Regulation imminent
Lastly, with the US Securities and Exchange Commission taking Ripple by the horns and the EU publishing its regulatory framework on blockchain/crypto, it's possible that 2021 may also witness the arrival of regulations that specifically target mining. However, few industry figures are clear on what any such regulation will actually look like.
"We might see more regulations specifically for cryptocurrency mining after more pressing regulations around cryptocurrency usage have been finalized," said Tim Rainey.
"In July 2020, Russian President Vladimir Putin signed the law on "Digital Financial Assets and Digital Currency," which will come into force in January 2021. While the bill itself does not mention cryptocurrency mining in any form, Russia's Ministry of Finance seeks to lay out some regulations for cryptocurrency mining," added Igor Runets.
Regardless of what future mining regulations will stipulate, it's safe to bet that the mining industry will expand in 2021 in tandem with the expansion of the crypto market. And while the possibility of price falls always makes mining a potentially risky endeavor, this risk appears to be declining as more institutions and corporations move into bitcoin and crypto more generally.
___
Learn more:
This Is How Institutional Players Help Bitcoin Mining Industry Grow
Bitcoin Miners Are Using New Strategies to Hedge Risks
Billionaire Turns to Bitcoin Mining To Help His Troubled Business
Power-starved Abkhazians Face Internet Restrictions in Crypto Mining Crisis
Polish Crypto Miner Prepares Its Services For South Korean Gamers
Venezuelan Army Engineers Start Mining Bitcoin
Henry Ford's Energy Standard: A 100-Year Old Bitcoin Prediction
____
(Updated on May 15: Igor Runets is the founder, not co-founder of Bitriver.)
---