Bitcoin price: Six Negative Catalysts and Three Positive Drivers
Bitcoin is in the last stage of this bear market, the accumulation phase, as we're back in "undervalued territory," Adamant Capital, a Bitcoin alpha hedge fund, said in a report published today. It also provided six reasons why the price of the number one cryptocurrency might correct lower and listed three drivers that might increase the value of the coin.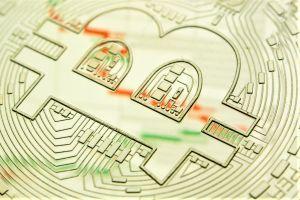 "While lower prices are still possible, Bitcoin's fundamentals are gaining momentum. Embraced by Millennials, its ecosystem is developing at rapid clip, both as a decentralized bottom-up disruptive technology, and as an uncorrelated, highly liquid financial asset for institutional portfolios around the world," the fund said.
Adamant Capital was founded by Tuur Demeester, a popular economist and bitcoin-investor, who correctly predicted the crypto market drop last year.
Now, they assert that the long term risk-reward ratio for Bitcoin is "the most favorable of any liquid investment in the world."
"We expect for it to trade in a range of USD 3,000 to USD 6,500 after which we foresee the emergence of a new bull market," the report said, without providing estimations how long the accumulation phase may last. They added that this phase in the previous Bitcoin bear market lasted from February 2015 until May 2016 when when BTC traded in the USD 200 - USD 400 range.
So what could possibly move Bitcoin?
Six possible catalysts for lower prices:
1. Bitcoin exchange hacks or failures
"Given that no one exchange today has achieved the market dominance of Mt Gox at the time, a similar shock is unlikely. However, we still see exchange hacks or failures as the most important source of potential negative demand shocks for Bitcoin in the coming 6 months."
2. Macro-economic downturn
"<...> we don't see a financial crisis as a long term headwind for Bitcoin, on the contrary. <...> we believe that Bitcoin is of compelling value for investors looking to diversify their portfolios for protection against tail risks in both global bond and global stock markets."
3. Secondary Bitcoin mining capitulation
"Because of their large turnover and capacity to hold or sell coins, Bitcoin miners have an outsized influence on the boom-bust cycles of the industry."
4. Mt. Gox
"Given the pending litigation it is unlikely but still possible that the Mt. Gox trustee begins distributing the 140,000 BTC that it currently has under man-agement. A significant percentage of this could then be sold by the claimants."
5. Contentious hard fork
"Historically [it] been a recurring fear factor in the Bitcoin space. However, we don't think this is a significant factor today."
6. Regulatory crackdown
"<...> [It] should be considered a permanent risk factor, given the disruptive nature of Bitcoin. Nevertheless, no serious pro-posals have been made in that regard."
____
Three fundamental drivers of the Bitcoin price:
1. Bottom-up scaling
New solutions help Bitcoin to strengthen its positions as a lightweight, robust, and universally accessible protocol.
2. Financialization
"As it matures, we expect for Bitcoin to disrupt the USD 100 trillion investment vertical of Liquid Store of Value, and become a globally used digital gold and reserve asset."
3. Millennials
"<...> surveys suggest that the majority of Bitcoin buyers are also Millennials, with mistrust of gov-ernments and growth outlook as the main motivations to buy. As the disposable income of Millennials continues to grow, we expect further tailwinds in terms of Bitcoin adoption and price appreciation."
____
Also, Adamant Capital claims that supported by over 10 years of infrastructure development, the stage is set for mass market adoption in the coming 5 years.
"In our assessment, during this phase (its "Windows moment") Bitcoin will become widely recognized as a portfolio hedging instrument and reserve asset, and will begin making significant inroads as a payment network," they concluded.
At pixel time (05:51 UTC), Bitcoin trades at c. USD 5,255, or 0.83% less than 24 hours ago.

Other recent attempts to assess Bitcoin:
---