Bitcoin Mining Becomes A Side Venture For Chinese Non-Crypto Firms
As bitcoin's (BTC) skyrocketing prices continue to whet the appetites of companies from different backgrounds, tea and baked goods retailer Urban Tea is the latest example of a Chinese non-crypto business expanding into crypto mining and blockchain with the appointment of new leadership to pilot its efforts.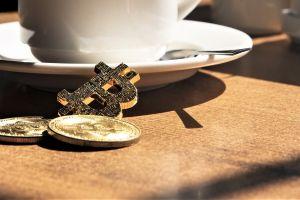 The surge in interest by Chinese players comes at a time when local crypto miners could lose their competitive advantage of low electricity costs, Wayne Zhao, Chief Operating Officer (COO) of crypto research company TokenInsight, told Reuters back in January. Chinese miners used to represent as much as 80% of global crypto mining operations, but they have since fallen to about 50%, Zhao said. Another report by Bloomberg suggested Chinese miners are pushed out of the country by rising electricity costs and regulatory concerns.
Despite this, Urban Tea said that, by naming Fengdan Zhou, who worked in blockchain data center companies in Hong Kong, as its new COO, and Yunfei Song, a scientist from the Chinese Academy of Sciences, as an independent director, it aims to jump on the crypto train in a "critical strategic expansion in blockchain and cryptocurrency mining," according to a press release.
Yi Long, CEO of Urban Tea, said that to "generate greater value to shareholders, [the company's] management team underwent a thoughtful process of exploring, researching, studying, and discussing, with the board's support, to enter into the blockchain and cryptocurrency business."
"Going forward, we expect Urban Tea will start expanding into blockchain [ecosystem], such as cryptocurrency mining, blockchain mine construction and maintenance, and cryptocurrency exchange operations," according to the CEO.
Some of the recent examples of similar moves into crypto include shipping giant Sino Global which recently acquired a controlling stake in computing company Nine-Chain Intelligent in a deal worth about USD 8.5m. Also in February, Chinese online sports lottery service provider 500.com announced it agreed to acquire the BTC.com bitcoin mining business from Bitmain co-founder Jihan Wu.
Urban Tea is likely to use the new crypto operations as an additional branch of business, not abandoning its prime activity. Last November, the Hunan-based company said its subsidiary entered into an acquisition agreement to buy a 51% stake in two local food businesses, adding a further 302 franchisees to its network.
At the time of writing (12:18 PM UTC), BTC trades at USD 51,122 and is unchanged in a day. It's up by 14% in a week and 40% in a month.
___
Learn more:
- Bitcoin Miners Buy Oversupplied Energy, Turn To Renewables - Nic Carter
- Bitcoin Mining in 2021: Growth, Consolidation, Renewables, and Regulation
- IPOs, M&As, and New Token Sales To Bring Fresh Capital For Crypto in 2021
---