IPOs, M&As, and New Token Sales To Bring Fresh Capital For Crypto in 2021
"Traditional actors are now entering bitcoin, resulting in more traditional funding rounds." An IPO is a way for traditional investors to get exposure to the crypto industry. New kinds of token sales may emerge this year.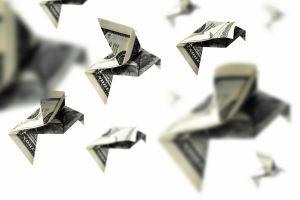 Few commentators have remarked on one big difference between the 2020 and 2017 bull markets: the fact that record bitcoin (BTC) prices weren't complemented by a wave of high-profile initial coin offerings (ICOs). Unlike 2017, there were few notable ICOs that took advantage of heightened interest in crypto by raising tens or hundreds of millions of dollars, indicating the possibility that ICOs are largely finished as a vehicle for raising big bucks.
Is this true? Will ICOs and other kinds of token sale (e.g. initial exchange offerings, IEOs) be increasingly superseded in 2021 by more traditional routes to raising funds, such as venture capital and initial public offerings (IPOs)?
According to a range of industry players speaking with Cryptonews.com, this is indeed likely to be the case this year, and for the foreseeable future. However, while they're likely to be avoided by the biggest companies in the crypto industry, token sales will remain a fixture of crypto for some time to come.
ICOs: Yesterday's fad
While we haven't yet been treated to this year's report, CB Insight's Blockchain Report 2020 revealed that ICOs have taken a massive hit when it comes to the amounts of money they raise.
Compared to 2018's impressive USD 7.8bn, sums raised in 2019 basically collapsed, falling by 95%, to USD 371m. This trend seems to have continued into 2020, at least if you take a look at ICObench data on the ICOs that ended last year.
Just taking a few well-rated token sales at random, sustainability network 2local raised only USD 650,000, smart contract-based gaming platform Truegame raised USD 3.4m, business blockchain Lition raised USD 4.9m, robotics platform SKFchain raised USD 6.2, and rewards platform Sharpay raised USD 5.9m.
These aren't tiny sums, but compared to the USD 100 million-plus ICOs of 2017 and 2018, they're pretty underwhelming. And as CB Insights' report makes clear, many crypto and blockchain firms have compensated for this collapse by increasingly turning to traditional forms of fundraising, with equity funding rising to a value of USD 2.8bn in 2019.
This transition will only accelerate this year, with Arcane Crypto's head of research, Bendik Norheim Schei, telling Cryptonews.com that such a trend is only to be expected.
"This is the result of a maturing industry. Traditional actors are now entering bitcoin, resulting in more traditional funding rounds and also the very beginning of crypto companies moving to the traditional market through IPOs," he said.
Enter initial public offerings
As Norheim Schei suggested, 2021 will be the year that crypto companies turn to IPOs in significant numbers, with Coinbase's direct listing setting a precedent for other ambitious firms to follow.
"While I believe you'll see IPOs of crypto companies of all sizes, the biggest ones will most likely be the first to go to market," said Anil Lulla, the Chief Operating Officer of Delphi Digital.
This is a view shared by S&P Global/451 Research analyst Csilla Zsigri, who suggested that high-growth firms that are already well-funded would be those considering going public.
"Crypto lending firm BlockFi – for example – could go public in 2021 … The Digital Currency Group (DCG) could be another candidate," she said. "There have been rumors about Ripple going public, but given the company's current legal problems, I don't believe that is going to happen in 2021."
While the biggest crypto firms may be the first to announce plans to trade publicly, they certainly won't be the only ones, as revealed by Arcane's Norheim Schei.
"Our company, Arcane Crypto, got listed on the Swedish stock exchange this month. We expect several crypto companies to do the same this year," he said. On February 5th, the company was also listed on Nasdaq.
Norheim Schei added that the benefits and appeal of IPOs aren't restricted solely to how they can provide firms with funding.
"This is also a way for traditional investors to get exposure to the crypto industry through alternatives they are familiar with. As the demand for bitcoin and cryptocurrency is increasing in general, IPOs and other traditional ways to raise capital will be a new way to get exposure to the emerging crypto industry for many traditional actors," he said.
Raoul Pal, CEO and Founder of Real Vision, echoed this assessment, although he noted that the willingness of traditional investors to participate in IPOs may be dampened by the ongoing maturation of the cryptoasset market.
"As many people as possible will use this window to go public as the public market suffers from a shortage of crypto investment opportunities. The [exchange-traded fund] launch would somewhat change this eventually," he told Cryptonews.com.
Venture capital and M&As
It won't only be initial public offerings that are expected to become more common in 2021, but other traditional forms of fundraising.
"I believe M&A activity will heat up immensely after the success of these IPOs," said Anil Lulla, predicting that we may start to see bigger crypto players buying up smaller ones, or even bigger traditional finance firms buying up crypto companies.
We'll also see an increase in venture capital and private equity funding, again partly because it will provide a way to gain exposure to crypto without actually buying crypto.
"We can see an increase in VC funding due to a number of reasons, including attractive returns from early investments, and the rise of various promising use cases such as digital (self-sovereign) identity and verifiable claims, and central bank digital currencies," Csilla Zsigri said.
According to Anil Lulla, the growth in VC and private funding is largely inevitable, given the volatile yet continuous longer-term growth of crypto.
"At this point, it has become obvious that crypto is not going away and the reputational risk of diving deeper into this sector is not where it was even just a few years ago. Now, there is reputational risk if you don't take it seriously," he said.
Token sales
So where exactly does this leave the humble token sale? If data aggregators such as ICOrating, ICObench and ICO Drops are anything to go by, there will be a continued, steady drip of new ICOs and token sales in 2021, although once again they won't raise anything near the sums raised in 2017 and 2018.
On the other hand, new kinds of token sales may emerge this year which help to keep ICOs going in form or another.
"One thing that we think will become more prevalent are token launches where investors can't just get in by bringing capital — they'll have to provide some type of value (whether it be assistance on token mechanics, design, strategy, or more)," Bendik Norheim Schei said.
At the same time, Raoul Pal said it's somewhat unfair to compare ICOs with IPOs, and to suggest that ICOs are on the decline simply because they'll raise less money for firms than public equity funding. Instead, he suggested it would be better to conceptualize ICOs as "publicly traded VC investments," and to assess their impact accordingly.
"If you real-time mark to market most VC investments they'd fall after the initial capital is raised and the business has to go through the pain of building out its actual business mode, free from beta-test flaws," he said, comparing this fall to the fall in the value of tokens sold via ICOs, as well as the overall fall in ICO funding over the past couple of years.
In other words, expect token sales to continue into 2021 and beyond. They will almost certainly be overshadowed by the IPOs we can expect to take place this year, but in continuing to provide smaller companies with easier access to funding, they'll make up an important element of the crypto funding space, along with venture capital and mergers/acquisitions.
____
Learn more:
Crypto M&A Growth Shows How Fast Sector Is Maturing
Bakkt Plans to Have 18M Users in 2022, Announces Post-Merger Valuation
Paypal Takes Another Step Into Crypto, Invests in Paxos
Crypto, Blockchain Firms in South Korea, Switzerland Get Investment Boosts
33% of Surveyed ICO Investors Feel Deceived, But 56% Would Invest Again
Americas' Share in Crypto M&A and Fundraising is Shrinking
Japan's Biggest Crypto Bull SBI Makes M&A Charge in UK Liquidity Firm Deal
Huobi Interested in Bithumb Takeover Deal – Report
___
Find more insights about the crypto trends in our special series Crypto 2021.
---