Bitcoin May Surpass USD 66K in 2021 and USD 400K by 2030 – 'Panel of Experts'
Disclosure: Crypto is a high-risk asset class. This article is provided for informational purposes and does not constitute investment advice. By using this website, you agree to our terms and conditions. We may utilise affiliate links within our content, and receive commission.
By the end of this year, bitcoin (BTC) may hit the USD 66,000 level, as well as rise above USD 400,000 by the end of 2030, according to the median price prediction by 42 industry players, surveyed by a comparison platform and information service Finder. Though there are some more pessimistic outlooks, such as BTC dropping to USD 100.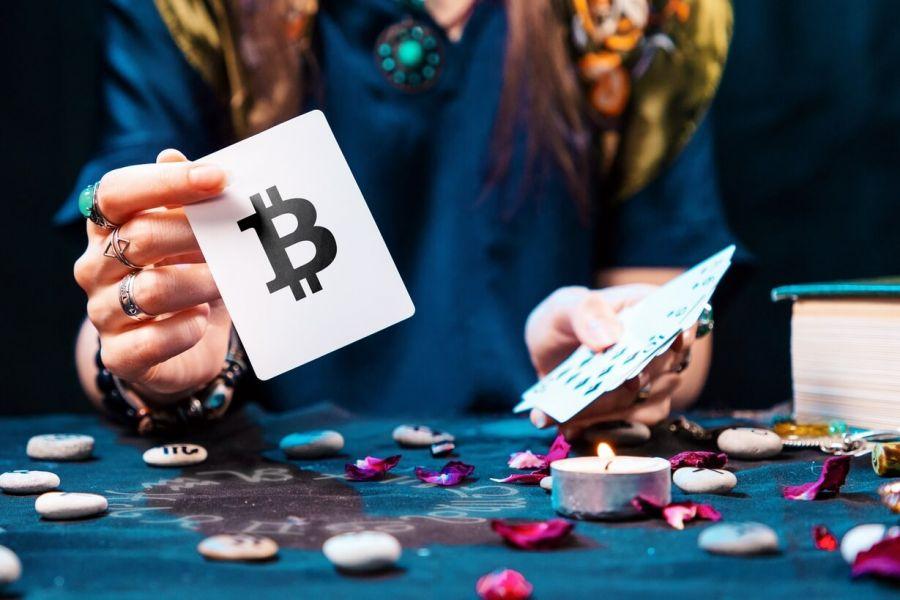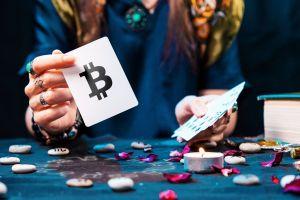 Authors Madeleine Gracie and Tim Falk said that they asked a "panel of 42 cryptocurrency experts what's in store for the coin." It includes Coinmama CEO Sagi Bakshi, BitBull Capital CEO Sarah Bergstrand, Digital Capital Management Managing Director Ben Ritchie, CryptoCompare Director James Harris, CoinGecko Co-founder Bobby Ong, Morgan Creek Digital General Partner Xavier Segura, Lecturer in Law at University of Liverpool Matthew Shillito, and others.
According to these panellists, some medium-term drop in price may happen. Still, by December of 2021, the price of BTC will have surpassed its latest all-time high (ATH) of around USD 65,000 and will have hit USD 66,284.
By December 2025 the median price prediction shows that BTC might go up to USD 318,417 — 61% higher than their prediction made in December 2020, but 12% lower than that made in April.
Justin Chuh, Senior Trader at Wave Financial, for example, said that BTC will be on an upward trend, ending 2025 at USD 210,000 and 2030 at USD 400,000.
Per Chuh, "halving events and inflation along the way to 2025 and 2030 will likely trigger the larger upside moves. Prices are likely to be continuously driven by supply and demand, less availability for a wider group of users."
Similarly, ZebPay Co-CEO, Avinash Shekhar, argued that higher adoption rate will put upward pressure on the price, stating that:
"Presently, the overall acceptance of Bitcoin contributes to a small percent of the world population. The growing acceptance will impact the popularity and the utility of bitcoin. It'll be unfair to price bitcoin against fiat when that happens and hence, bitcoin will have its own intrinsic value in the future."
A bit more than half of the panel, or 55%, say that now is the time to buy BTC. 38% say to hodl and just 7% say sell.
In the 'buy' camp is PhD candidate at University of Saskatchewan, Ajay Shrestha, who estimates that BTC will be worth USD 50,000 by the end of the year, but also that it will increase to USD 300,000 by the end of 2030.
Senior lecturer at Brighton Business School, Paul Levy, however, argues that "there will be a steady but not dramatic increase" over the next decade, and that increase will not move substantially from BTC's recent ATH.
Meanwhile, associate professor at University of New South Wales, Elvira Sojli, says 'sell'. She predicts BTC will be worth just USD 100 by the end of 2030.
How low can it go before it goes up?
As to how low they expect BTC to fall in this cycle before prices start to increase, Finder found that the panel expects BTC to drop as low as USD 25,112, which is an average of forecasts from 23 panellists who answered this question.
University of Western Australia associate professor Lee Smales and MarketOrders Chief Operating Officer Sukhi Jutla predict BTC to drop to USD 15,000 within the year.
And while UCL School of Management associate professor Jean-Philippe Vergne and Trade the Chain research analyst Nicholas Mancini predict BTC to go as low as USD 28,584 and USD 30,000, respectively, they also stated that the miner exodus from China could prove beneficial for the coin.
Among the factors that could drive BTC's price up are its limited supply, credibility, increasing acceptance by businesses and service provider, media hype, ease of access, and upcoming technological developments.
Factors that could hold BTC back include scalability issues, mining concerns as mining becomes more difficult with time, market competition/increasingly crowded market, increased regulation, lack of adoption, community disagreements about changes and upgrades, and negative media stories.
Among other findings, the report noted that 62% of the panellists sad that they don't think we are entering a bear market, 17% said that we are, while 21% are unsure.
An equal number of panellists said that BTC will and that it will not become the most common form of currency in developing nations (33%), while another 21% said that it will, but much later down the line, not within the next decade.
54% of the panel also estimates that hyperbitcoinization - the moment that Bitcoin overtakes global finance - will happen by 2050, while 44% don't expect it to ever occur.
At 8:14 UTC, BTC is trading at USD 32,577. It's up 2% in a day and down nearly 4% in a week. It also dropped nearly 20% in a month, while it's up 253% in a year.
____
Learn more:
- Chinese Crypto Ban Could Be Long-Term Good For Bitcoin - BitGo CEO
- Store Or Not Store Of Value? Three Reports Weigh In On Bitcoin
- Confusion Over GBTC Unlocks Might Drive Bitcoin Bears Into a Bullish Ambush
- Arca Debunks 10 Most Popular Crypto Bear Theses
- Bitcoin Should Be Treated as a Five to Ten Year Investment - Kraken CEO
- Fundstrat's Tom Lee Boosts Bitcoin Target 25% Despite Musk's Criticism
- Bitcoin May Double This Year Despite Energy Concerns - Pantera CEO
- How Taproot Might Affect Bitcoin's Competitiveness
---