Best Crypto to Buy Now 26 May – AGIX, AXS, AI, ECOTERRA, OKB, YPRED, HT
Disclosure: Crypto is a high-risk asset class. This article is provided for informational purposes and does not constitute investment advice. By using this website, you agree to our terms and conditions. We may utilise affiliate links within our content, and receive commission.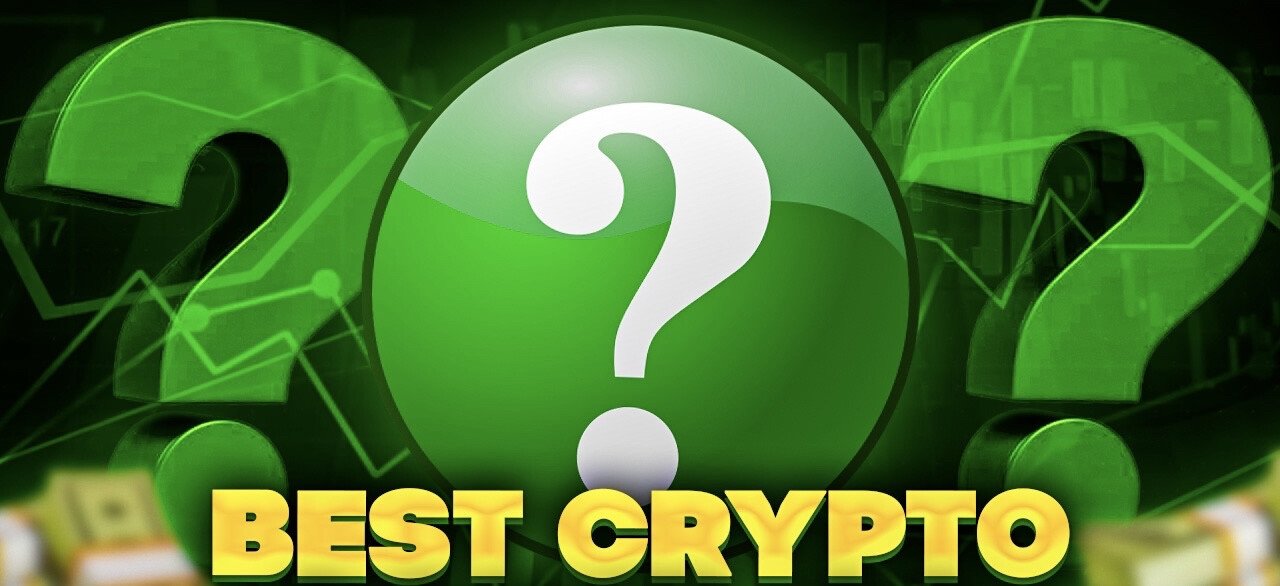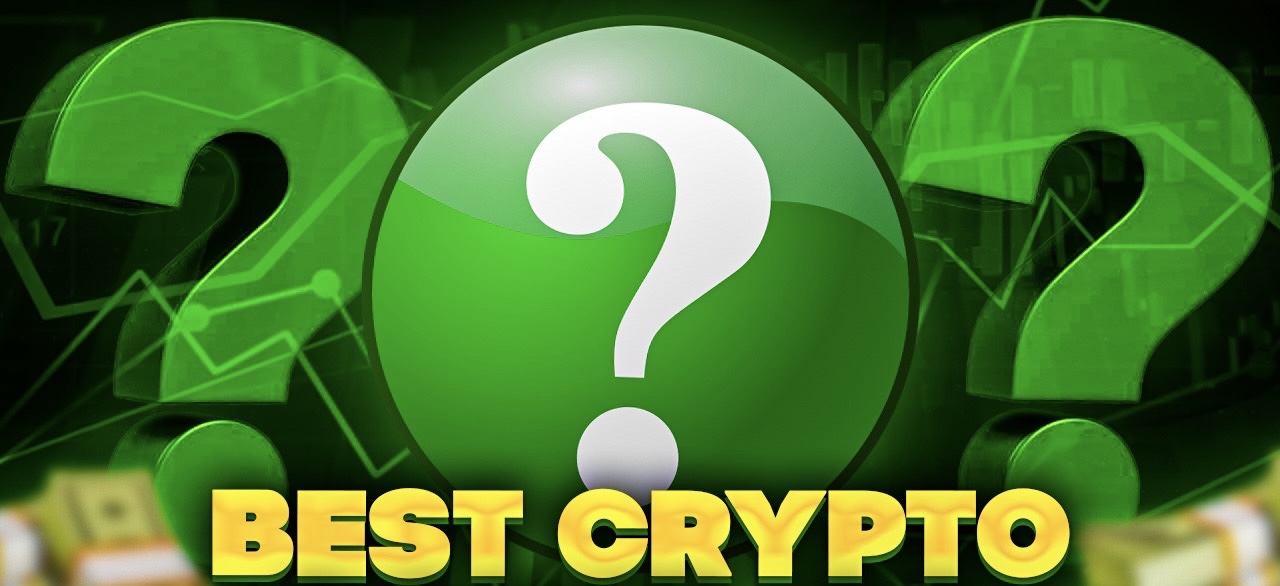 As May comes to an end, Bitcoin and Ether are struggling to gain momentum and are at risk of closing out the month lower.
Bitcoin has plateaued this week and may post its first monthly loss of 2023. Ether has ticked slightly higher but could also end May down from its open.
Given the recent slow movements in the cryptocurrency market, what are the best cryptos to buy now?
Nobody's winning, so here's what Kevin McCarthy and Joe Biden each need to do to not chalk up an L in the debt-ceiling fight. https://t.co/wzGmGlOstQ

— Bloomberg Asia (@BloombergAsia) May 26, 2023
Investor sentiment is fluctuating in response to uncertainty around the U.S. debt ceiling and rising inflation.
Markets are awaiting an agreement between President Biden and House Speaker McCarthy to raise the debt ceiling before the June 1 deadline.
However, as the Memorial Day weekend began, despite optimism that a deal will be made, no deal had yet been announced.
Inflation concerns also intensified following Friday's Personal Consumption Expenditure report, which showed consumer prices rose 0.4% in April, higher than the 0.3% forecast.
The increase reduces the chances the Federal Reserve will pause interest rate hikes at its June 14 meeting.
According to the CME Fedwatch tool, the odds of rates holding at 5-5.25% dropped from 83% to 28.9% in a week. The odds of a 25 basis point increase jumped from 17% to 71.1%.
Even as inflation concerns weigh on the overall market, certain cryptocurrencies stand out as opportunistic buys.
AGIX, AXS, AI, ECOTERRA, OKB, YPRED, and HT are some of the best cryptos to buy now due to favorable technical analysis and/or strong fundamentals.
SingularityNET (AGIX)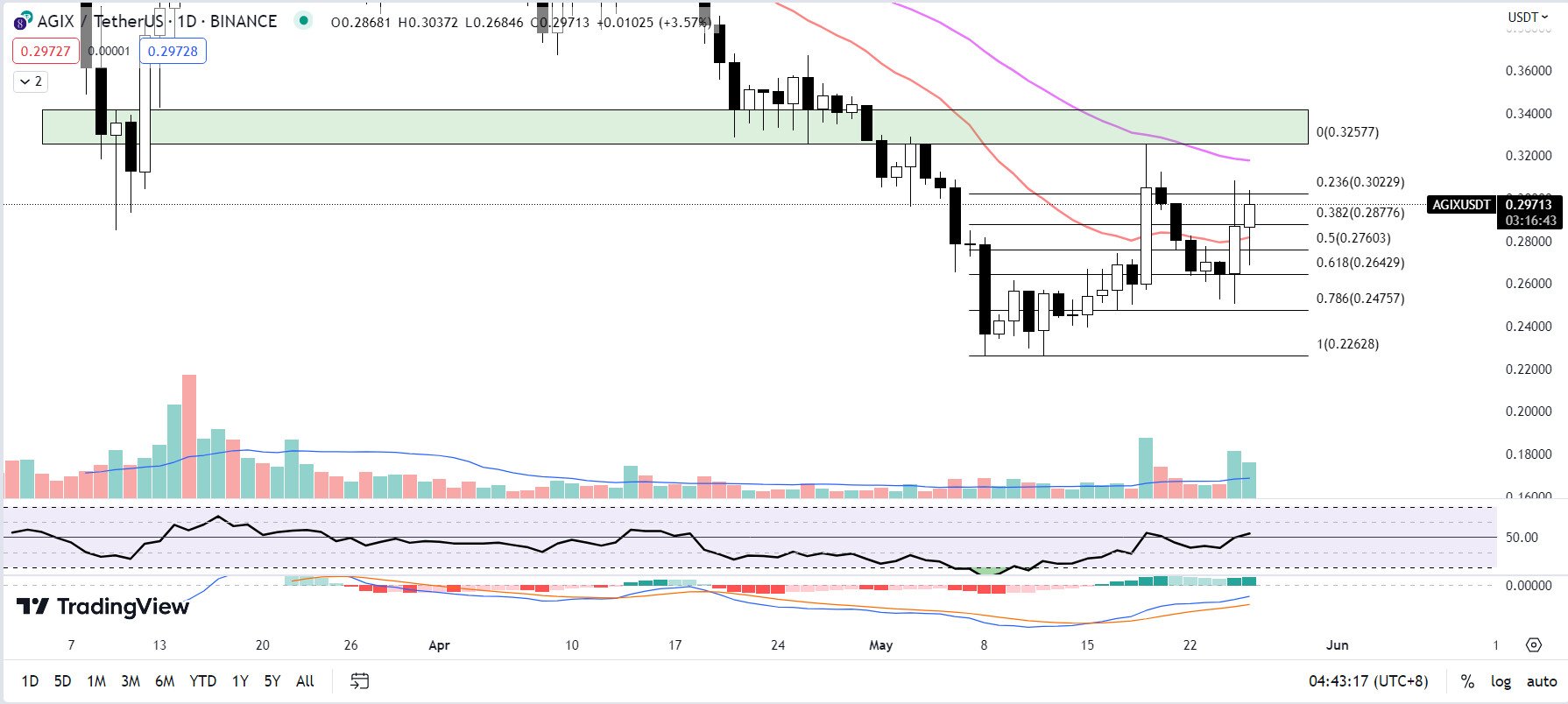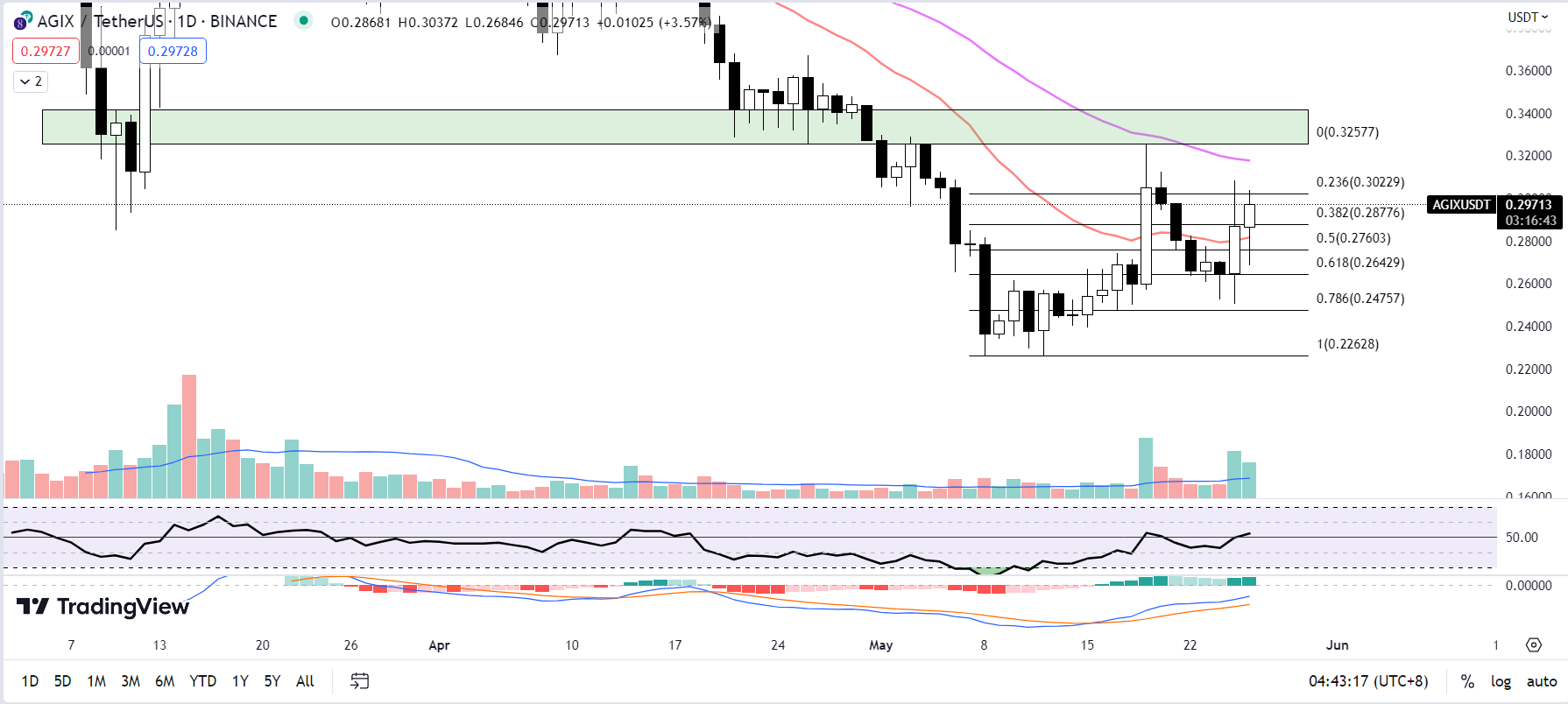 SingularityNET (AGIX) is exhibiting bullish momentum in recent trading days, seemingly heralding a positive outlook for investors.
After a notable recovery, bouncing from the Fib 0.618 level at $0.26429, AGIX moved upwards by an impressive 8.40% — a trend suggesting bullish sentiment amongst traders.
The cryptocurrency has maintained a green streak, marking its second consecutive day of positive price action.
Today's trading has seen AGIX retesting the Fib 0.236 level at $0.30229, following an intraday high of $0.30372.
Currently, AGIX is staging an attempt to surpass the Fib 0.382 level at $0.28776, and is trading at $0.29713.
Examining the technical indicators, the 20-day exponential moving average (EMA) stands at $0.28151, suggesting a potential shift in sentiment favoring the bulls in the short term.
The 50-day EMA, however, is at $0.31771, which is above the current price and could act as a potential resistance level.
The RSI is at 51.96, up from 49.49 the previous day. This rise in the RSI signifies an increasing bullish momentum, indicating that the buyers are gaining control.
The MACD histogram has increased to 0.00726 from 0.00639. This upward shift in the MACD histogram signifies increasing bullish momentum.
Given the current price of $0.29713 and a gain of 3.57% so far today, traders may be encouraged by this bullish momentum.
However, they should note that the Fib 0.236 level at $0.30229 could pose a significant resistance, followed by the 50-day EMA at $0.31771, then the horizontal resistance area between $0.32555 to $0.34154.
Traders should keep a close eye on the Fib 0.382 level at $0.28776, which could act as immediate support should a downturn occur.
Overall, AGIX is showing significant bullish momentum according to the technical indicators. Traders should be aware of the upcoming resistance levels and monitor the price action closely for potential breakout or reversal signals.
Axie Infinity (AXS)
Axie Infinity (AXS) has remained in the spotlight recently as well, with traders intently watching its attempt to break past the Fib 0.786 level, currently positioned at $6.92.
It's a significant point of resistance, in confluence with the horizontal resistance range of $6.91 to $7.04.
However, it seems that AXS fell short of a breakout, closing yesterday's candle slightly beneath this resistance zone at $6.91. As of writing, AXS is currently trading at $6.88.
Taking a look at the EMAs, a downward trend becomes more evident. The 20-day EMA stands at $7.04, just above the resistance level.
More notably, the 50-day EMA at $7.54 and the 100-day EMA at $8.10 underline a longer-term bearish sentiment in the market.
This suggests that AXS has been gradually trending downwards and these EMA levels serve as potential resistance points if the token begins an uptrend.
The RSI is currently hovering around 42.84, slightly lower than yesterday's 43.26. This is below the median level of 50, indicating that the market may be somewhat slightly toward the oversold category.
While this might hint at a potential price recovery, it's important to remember that prolonged periods of oversold conditions are possible, and therefore, this signal should be complemented by other indicators.
The MACD histogram remains unchanged at 0.04. The histogram's proximity to the zero line illustrates the ongoing tussle between bulls and bears, as neither side is significantly overpowering the other.
As AXS faces bearish market conditions, the horizontal support range of $6.49 to $6.64 represents a significant line of defense that the cryptocurrency must navigate.
If this support holds, traders may use this opportunity to accumulate and push for another attempt at breaking the resistance. If it fails, we could see AXS' price descend further.
Despite the current bearish indicators, AXS's position near the Fib 0.786 level represents a potentially pivotal point.
Traders should keep a close eye on whether the $6.91 to $7.04 resistance range is breached.
A convincing break could signal a bullish reversal, while repeated failures may further entrench the ongoing bearish sentiment.
AiDoge.com: Riding the AI and Meme Coin Hype as One of the Best Cryptos to Buy Now
Following the successful conclusion of its presale, AiDoge.com is gearing up to disrupt the cryptocurrency meme coin space with its blend of AI, Web3, and meme creation.
The project's unique "Meme-to-Earn" model has captured the attention of cryptocurrency enthusiasts and investors alike, with the presale raising an impressive $14.9 million in just a month.
🔥🚀 Breaking News! 🔥🚀

Stage 20 of our $AI #Presale has sold out, raising an incredible $14.9 million!

Thank you to the #AiDodge community for your support! ❤️

⏳ Act fast and SECURE your $AI tokens at listing price before we launch on exchanges

👉 https://t.co/5j5tt4smcs pic.twitter.com/JrsREQGlti

— aidogecrypto (@aidogecrypto) May 26, 2023
The presale may be over, but for AiDoge.com, the real work is just beginning as the project sets its sights on creating a vibrant community and achieving its goals.
The increasing popularity of meme coins may be behind the enthusiasm for AiDoge's presale, as indicated by the success of early investors in Pepe coin ($PEPE) in April.
AiDoge's emphasis on AI technologies is resonating with investors, particularly in light of the hype generated by the recent introduction of new AI products by major tech companies.
Experts predict a promising future for AiDoge, given its AI and meme coin aspects. Unlike most meme coins, the $AI token has real utility.
At the intersection of memes and AI, AiDoge will enable users to design memes with its advanced AI-backed meme generation platform.
Users will provide text prompts, which the AI processes to generate memes. The best memes can potentially earn $AI tokens, rewarding the best meme creators.
Entering exchanges at $0.0000336, the $AI token has a $33.6 million fully diluted market cap, based on its one billion total supply.
AIDoge.com's roadmap and community-building efforts have the potential to propel the crypto project to new heights, with market capitalization numbers that could rival even the largest of meme coins.
ecoterra: Pioneering the Future of Recycling as One of the Best Cryptos to Buy Now
With a focus on sustainability and a dedication to making a positive ecological impact, ecoterra has integrated major global brands Coca-Cola, Carlsberg, and Evian into its platform.
This move will enhance ecoterra's Recycle-to-Earn (R2E) system, further incentivizing recycling and promoting a more sustainable future.
📢🌐 Exciting news! The @EUCouncil has unanimously approved the MiCA regulation, making it one of the first major jurisdictions to regulate the crypto sector

Join $ECOTERRA #Presale today and be part of the regulated and sustainable #Crypto future ⬇️https://t.co/1fYkPOsPYG pic.twitter.com/p02ys2uoDI

— ecoterra (@ecoterraio) May 26, 2023
ecoterra's presale has seen impressive success, surpassing $4.35 million in sales so far as investors are eager to capitalize ahead of its next price increase.
The impressive investment rate in ecoterra's presale underscores the growing recognition that green crypto projects can play a vital role in promoting a more sustainable future.
ecoterra's recent recognition at the Istanbul Blockchain Summit has propelled the start-up to new heights in the sustainability industry.
The company will offer a carbon offset and recycled materials marketplace, as well as an Impact Trackable Profile feature that is expected to be popular among environmentally-conscious brands.
ecoterra also plans to list its token across major crypto exchanges later this year, with its presale already halfway complete.
As ecoterra continues to make strides in promoting sustainability through its Recycle-to-Earn (R2E) system, partnerships with major global brands, and unique features, the start-up is well-positioned for a bright future in the green crypto space.
OKB (OKB)
OKB has been following a symmetrical triangle pattern recently and is now facing a critical juncture according to the latest technical analysis.
As its trading volume diminishes along with a price contraction, the market anticipates a decisive break, either from the lower or upper trendline of the triangle.
OKB currently trades at $46.56, which represents a slight increase of 0.65% so far today.
Interestingly, it is trading within the resistance range of $46.29 to $47.23.
This close proximity to the resistance zone, combined with its location within the aforementioned symmetrical triangle pattern, points towards a potentially significant price movement on the horizon.
The 20-day EMA and 50-day EMA, valued at $45.871 and $45.836 respectively, are remarkably similar and hover below the current price.
This typically suggests a bullish sentiment in the short to mid-term. However, the 100-day EMA stands lower at $43.979, indicating that the longer-term trend may still be bearish.
The RSI, currently at 54.01, has increased from yesterday's 52.25. This metric signifies a somewhat bullish sentiment, as it indicates a modest level of buying pressure in the market.
However, being near the neutral 50 levels, it does not show an extreme bias towards either the buyers or sellers.
The MACD histogram, which was at 0.09 yesterday, has risen to 0.13 today, indicating a surge in bullish momentum.
Trading within the current resistance range is a precarious position that requires careful consideration.
In a bearish scenario, if OKB breaks below the symmetrical triangle's lower trendline and the support at the current swing low, it could see a significant price decline.
This could potentially send OKB to the next support level of $34.74 to $35.89, which represents a roughly 20% drop from the current price.
On the flip side, if OKB manages to break out from the symmetrical triangle's upper-trendline, OKB may potentially head for price discovery mode.
yPredict: Bridging the Gap Between AI and Crypto with $YPRED Token
The AI-driven crypto price prediction platform, yPredict, has raised $1.77 million in its presale so far as it rides the wave of positive sentiment around AI-based projects.
📷 Breaking News: yPredict, the AI-powered crypto trading platform, enters the sixth stage of its presale with the #YPRED token price climbing to $0.09. The highly anticipated listing on major exchanges later this year at $0.12 could result in substantial multi-X gains.… pic.twitter.com/Xc9k8PVWff

— yPredict.ai (@yPredict_ai) May 25, 2023
Leveraging AI to forecast crypto prices, yPredict is raising capital through its $YPRED presale to fund platform development.
The $YPRED presale has a $6.5 million hard cap which may be reached soon given recent momentum. Investor interest is growing, especially as AI-based trading gains popularity.
According to yPredict, the platform will offer AI-generated trading signals, pattern recognition, sentiment analysis, and a marketplace for experts to sell their models and research.
yPredict plans to launch its full Analytics, Repository, and Marketplace platform by year-end, with a beta currently available.
The $YPRED token, issued on Polygon, powers yPredict's platform. Users pay $YPRED subscription fees, 10% of which are distributed to token holders, incentivizing them to hold.
80% of the 100 million $YPRED supply is available for presale. This fair distribution and potential to acquire much of the supply early reduce the "rug pull" risk.
With the $YPRED's presale currently underway, yPredict is offering investors the opportunity to invest in this project which has the potential to play a significant role in shaping the future of trading and analytics in the crypto industry.
Huobi Token (HT)
Stepping towards a new era of cryptocurrency trading in Hong Kong, Huobi has unveiled its plan to introduce Huobi HK, an initiative set to offer crypto trading services to users in this region.
The emergence of Huobi HK comes with an intent to fortify Hong Kong's stature as a universal center for Web3.
📷 Breaking News: yPredict, the AI-powered crypto trading platform, enters the sixth stage of its presale with the #YPRED token price climbing to $0.09. The highly anticipated listing on major exchanges later this year at $0.12 could result in substantial multi-X gains.… pic.twitter.com/Xc9k8PVWff

— yPredict.ai (@yPredict_ai) May 25, 2023
Upon the platform's full functionality, users can expect seamless transactions with mainstream cryptocurrencies, including BTC and ETH, in addition to other significant currencies indexed independently.
This service aligns with Huobi's aspiration to curate an outstanding trading experience for Web3 users in Hong Kong.
Crypto-friendly strategies have been progressively adopted by Hong Kong since the previous year, leading to the recent pronouncement of impending 'crypto regulations'.
The Hong Kong Securities and Futures Commission (SFC) has intimated that comprehensive details on virtual asset trading regulations will be revealed starting June 1st.
This regulatory change suggests that retail investors might gain the ability to engage with digital assets on licensed platforms by the latter half of 2023.
After today's announcement, Huobi Token is trading up 2.39% so far today at $3.1923.
Over the past three days, HT has been attempting to break out above $3.2086. Today's price action suggests this attempt may finally be successful.
If HT closes above $3.2086, it could signal a new uptrend and open up a move toward the next resistance at the 50-day moving average of $3.306.
If HT fails to break out above $3.2086, the 20-day moving average at $3.0504, and the Fib 0.236 retracement at $3.0044 will act as immediate support levels.
These could stabilize HT's price and allow it to consolidate before another breakout attempt.
Today's announcement and attempted breakout suggest the price may rise further, but follow-through and a close above key resistance levels are needed to signal a trend reversal.
---