Bitcoin to Be Worth Millions by 2023, ETH Above USD 2K by 2022 - Kraken CEO
The CEO of major crypto exchange Kraken, Jesse Powell, predicted that the price of bitcoin (BTC) could be in the millions by the end of 2022, while by the end of 2021, ethereum (ETH) will rise above USD 2,000. That said, his BTC price predictions are measured in luxury cars, not USD, given the fiat's inflationary nature.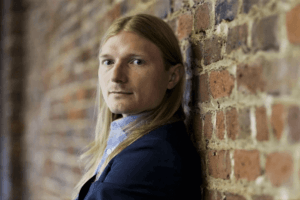 The world's number one crypto has had quite an eventful year so far, hitting its all-time high above USD 61,000 in mid-March. Replying to an interview question on Bloomberg TV of how far he expects the price to climb, Powell said that "I think I said bitcoin is going to infinity and that's kind of hard to comprehend because I'm measuring it in terms of dollars."
Per the CEO, the easier method would be measuring bitcoin in terms of pricy cars, such as:
"BTC 1 for one [Tesla] Model 3. Probably by the end of the year, I think it'll be BTC 1 per Lambo, and probably by the end of next year it'll be BTC 1 per Bugatti."
For reference, currently:
a Tesla Model 3 is some USD 35,000-56,000;
a Lamborghini would cost you some USD 200,000-500,000 for starters;
and you'd pay for a Bugatti some USD 1.7m to upwards of nearly USD 19m.
At the time of writing (09:27 UTC), BTC trades at USD 58,126 and is almost unchanged in a day, after a wave of liquidations trimmed its gains on Wednesday. The price is up by almost 7% in a week and 30% in a month.
The reason for such a measurement, Powell explains, is because,
"you never know where the dollar is going to be. There could be 10 times as many US dollars out there a year from now, so it's really hard to measure bitcoin against the dollar."
Given the number of prominent individuals and companies who are bullish on crypto and/or have changed their positions on it, said Powell, other companies owe it to themselves to look at bitcoin's fundamentals and try to understand why it's being accepted - and if they don't understand that, "I think you must not understand how the existing financial system works and how much benefit there is to the world" from BTC and other crypto.
"Thanks to Elon [Musk, Tesla's CEO], everyone who owns a piece of S&P 500 now owns a piece of bitcoin," said Powell.
There is a chance, he said, that crypto will replace everything existing in the traditional system, and given that the legacy companies haven't made sure over the past decade that they are current with the crypto technology, they may be replaced as well over the next decade.
As for projects besides BTC, the CEO noted that Ethereum is moving to Ethereum 2.0, constraining the supply of ETH, and though it's difficult to predict, he thinks we may see the coin's price "north of USD 2,000" by the end of 2021.
Polkadot (DOT) is the other "hot coin" in Powell's opinion, which many see as "the next Ethereum." He said that "a lot of things" from Ethereum will be ported over to Polkadot for lower transaction fees.
As reported, Ethereum has been struggling with skyrocketing transaction fees, resulting in a number of projects moving or expanding to other chains, such as Binance Smart Chain (BSC).
As for non-fungible tokens (NFTs), which have been all the rage recently, Powell said he believes they're here to stay as there are "tremendous commercial applications" for them.
He also noted that Kraken is on track to go public next year, "probably second half," warning that "there are no guarantees at the moment" as "anything can happen in the crypto space." Being in a public market is a great thing for their clients, he said.
Kraken's got a "very strong" balance sheet, so it's not necessary to raise more money before going public, but the CEO said that they are in discussions for another investment round. "Raising more capital at this point would be just about doing more acquisitions," he said.
As reported, its competitor Coinbase announced that it filed to go public via USD 1bn direct listing on the Nasdaq Global Select Market under the symbol COIN this year.
ETF in the US in 2021?
And the price of BTC may rise further if some other forecasts turn true.
Asked about the experience of being a designated market maker for Evolve's new Bitcoin exchange-traded fund (ETF) in Canada, CEO of major financial services provider Virtu, Doug Cifu, said in a podcast that as soon as they saw it would be "recognized and regularized [...] I was like 'done', Virtu is all over this because this plays right into our wheelhouse."
In that line, Cifu noted that institutions will get more comfortable as BTC and crypto get regulated and different institutions like ETF issuers recognize them as valuable assets and include them in products - and that's when "you're going to see an explosion of interest."
Therefore, he said,
"I'm hopeful that in this new administration, you'll see the SEC [Securities and Exchanges Commission] approve them in the United States as well [and] I think it will be [this year]."
____
Learn more:
- Next 2-3 Years 'Should Be a Turning Point for Bitcoin' - Deutsche Bank
- Inflation Is Here & Bitcoin Will Hit USD 115K 'Ahead of Target' – Pantera
- A Debt-Fuelled Economic Crisis & Bitcoin: What to Expect?
- This Is Why Old Models Don't Work With Bitcoin According to Raoul Pal
- Bitcoin Is a Sideshow & a Poor Hedge, but It's Mainstream – JPMorgan
- ETH 'Insanely Cheap,' DeFi To Rally, BTC Dominance to Drop - Pantera Capital CIO
- Most US Financial Advisors Want to up Crypto Holdings in 2021 – Survey
- US SEC Now 'On the Clock' for Key Bitcoin ETF Decision
---