"Apocalypse" Postponed: Faketoshi Loses BCH Battle
Following the dramatic Bitcoin Cash hard fork yesterday, the cryptocurrency community breathes a sigh of relief Friday morning as it appears the more mainstream Bitcoin ABC, as supported by Bitcoincash.org and Roger Ver's Bitcoin.com, is winning the race and trading is about to begin soon.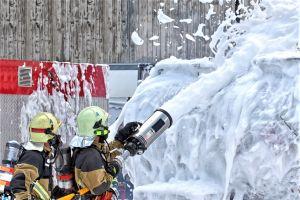 As of press time (UTC 07:00 AM), Bitcoin ABC is clearly leading in terms of hash rate (or computing power), and is also ahead in terms of mined blocks by a margin of 52 blocks, data from Coin.Dance shows.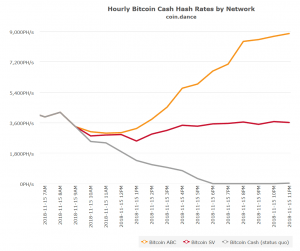 Cryptocurrency analyst and writer Joseph Young noted on Twitter that the situation seems like a clear win for Bitcoin ABC:
However, the self-proclaimed Satoshi Nakamoto, Craig Wright, dubbed as Faketoshi, one of the main proponents behind the Bitcoin SV proposal, has not lost hope just yet:
BCH prices now vary significantly between different exchanges, with some exchanges having disabled BCH trading and some continuing to trade it, as can be seen in the chart below: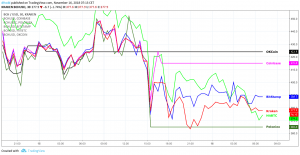 On the Poloniex exchange, which enabled pre-fork trading in Bitcoin ABC and Bitcoin SV earlier this month, BCH trading has now been disabled and all BCH balances have been converted to BCH ABC and BCH SV at a one-to-one ratio. This means that for every 1 BCH a user holds in his account, the user has now received 1 BCH ABC and 1 BCH SV.
"We will support both chains as long as they remain technically and economically viable after the fork. If only a single chain remains viable, we may rename it BCH," the exchange explained on its website.
In an update from Binance Friday morning, the exchange said it has also disabled BCH (on Binance called "BCC") trading, and instead opened markets for both BCH SV and BCH ABC. As with Poloniex, user balances in BCH has been converted one-to-one with BCH SV and BCH ABC. Deposits and withdrawals of the two new cryptocurrencies are not yet available, Binance said. The exchange will open trading for new BCHABC/BTC, BCHABC/USDT, BCHSV/BTC and BCHSV/USDT trading pairs today at UTC 8:00 AM.
Changpeng Zhao, CZ, the CEO of Binance, tweeted:
Meanwhile, Kraken exchange has said that it will initially only support Bitcoin ABC, but said it may change it stance later after monitoring the situation "in the weeks and months after the fork."
Updates from more exchanges are still expected, as they decide on which alternative they will continue to support, or if they will follow Poloniex and Binance in supporting both alternatives.
---