Bitcoin Cash Fork Race: Bad News to the Faketoshi Team
Following the announcement from crypto exchange Poloniex that it would enable "pre-fork trading" in the two proposed Bitcoin Cash (BCH) forks – Bitcoin Cash ABC and Bitcoin Cash SV – preliminary trading data suggests we already have a clear winner among the two competing proposals.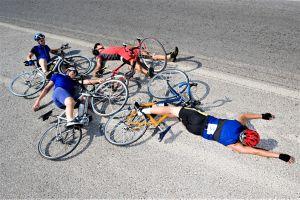 According to the most recent price data from Poloniex (UTC 06:40 AM) , BCH ABC is trading only about USD 100 below, or 8% lower, compared to its parent coin BCH. However, the competing BCH SV alternative, backed by the self-proclaimed Satoshi Craig Wright, sometimes referred to as "Faketoshi", and others, is trading roughly 90% lower, at only USD 52 as of press time.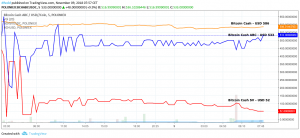 As can be seen in the chart, the first couple of hours of trading were extremely volatile for both of the alternatives, but the market stabilized somewhat in the early hours of Friday morning. It is worth noting that the market for both BCH ABC and BCH SV is still very thin and illiquid, which means more erratic price action should be expected until the market finally finds its balance.
In order to trade the proposed coins – which do not yet exist on the blockchain – Poloniex users were required to convert their BCH coins to one of the fork proposals, either BCH ABC or BCH SV. Making such a move obviously involves significant risk, as evident by the 90% losses seen in BCH SV.
According to the exchange, deposits and withdrawals of the proposed forks will only be available after the actual hard fork takes place on November 15. In the meantime, users are welcome to trade the coins within the exchange, but Poloniex warned in an update on its website that "trading in these assets can be extremely risky." It further added that "It is possible that one of these chains will not be economically or technically viable after the fork, and its value will drop to zero."
---