AI Says Only Bitcoin, Ethereum, And Tezos To Rise Next Week
Disclosure: Crypto is a high-risk asset class. This article is provided for informational purposes and does not constitute investment advice. By using this website, you agree to our terms and conditions. We may utilise affiliate links within our content, and receive commission.
While bitcoin (BTC), ethereum (ETH), and tezos (XTZ) could go up in the next week, an artificial intelligence (AI) system predicts that the same fortune doesn't await the rest of the top 10 coins.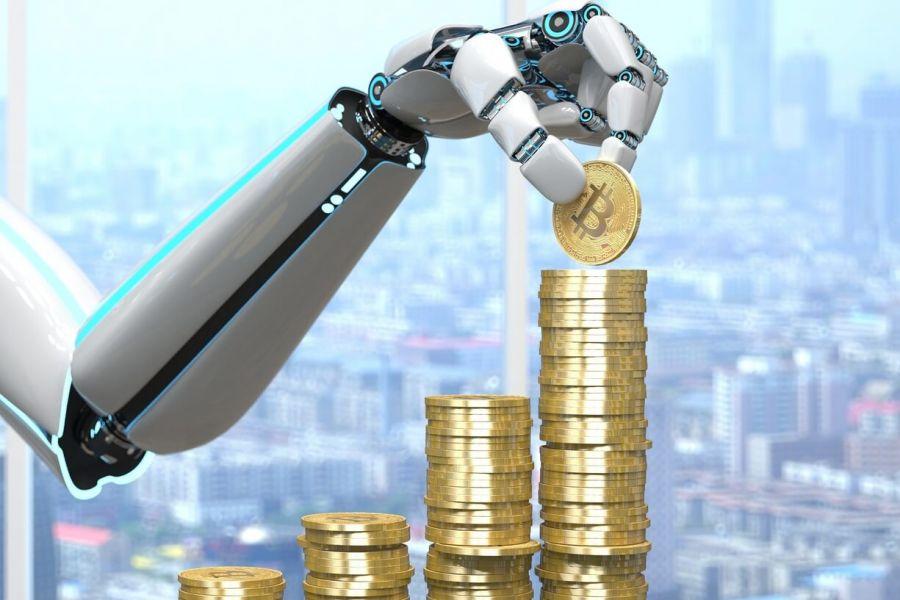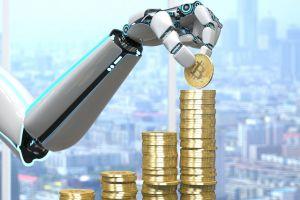 Crypto data firm Nomics has announced on Wednesday the beta release of 7-day cryptoasset price predictions, utilizing a machine learning model known as long short-term memory (LSTM). This means that it examines huge quantities of data upon which it learns to predict a price.
After acknowledging that the predictions are not investment advice, users can find here a predicted 7-day price, a predicted 7-day percentage change from the current price, and the mean 30-day error expressed as a percentage for each asset. Individual cryptoasset pages also come with the ability to track historical accuracy.
Let's take a look at what the AI sees in the future for the top 10 coins by market capitalization not taking tether (USDT) into consideration, as it's a stablecoin, pegged to the USD.
Bitcoin, says the system, will go up 0.51% in a week, to a predicted price of USD 7,508. The mean 30-day error is 7.88%. However, at the same time, the system shows that BTC now (10:45 UTC) trades at USD 7,526, or more than its predicted price.
Meanwhile, Ethereum has a higher percentage in its cards and will go up 3.83% to the price of USD 193.35. The mean error here is 9.66%.
Tezos, the last of the top 10, is the winner among them all. Its price is predicted to appreciate 15.18% to USD 2.86, with the 30-day mean error of 11.74%.
XRP is not as fortunate – it is forecasted to drop 1.93% to the predicted price of USD 0.188, with the mean 30-day error being 7.32%.
Bitcoin Cash (BCH), the fifth by market capitalization, is predicted to drop 3.14% to USD 229.94. The 30-day mean error here is 8.48%.
Bitcoin SV (BSV) will not see an improvement in a week's time either, being predicted to drop the most of the top ten: 5.99% to USD 182.14, with the mean error being 10.68%.
Litecoin (LTC) will go down 2.15%, predicts the AI, and will be trading at USD 42.32. The 30-day mean error is 8.47%.
EOS will see no appreciation either, with -5.51% being predicted for its price. It'll drop to 2.52, says the system, adding that the mean 30-day error is 7.10%
Binance Coin (BNB) is about to drop 3.40% to USD 15.50, if the AI is right. The mean error is 6.96%.
Not only is the world of crypto still evolving, but the crypto price prediction is still developing, "ML-generated cryptoasset price predictions are uncharted territory" as Nomics says, the system is new, and it will require more learning with time. It remains to be seen how accurate the current predictions will be, and how much more precise will the AI become with time.
Meanwhile, BTC rallied on Thursday sharply, almost recovering all losses it suffered on Black Thursday in March. Furthermore, observing the on-chain fundamentals for the week, crypto market researcher Glassnode found a significant increase in activity on the Bitcoin network, with the numbers of transactions and of active entities rising, which they believe is expected given the upcoming mining reward halving and the revived retail interest in BTC. "This represents not only recovery to pre-crash levels, but also a significant increase in activity as compared to the start of 2020," says Glassnode.
---