Accidental Gift To ETH Miners, Cardano Rallies On Coinbase Pro News + More
Get your daily, bite-sized digest of cryptoasset and blockchain-related news – investigating the stories flying under the radar of today's crypto news.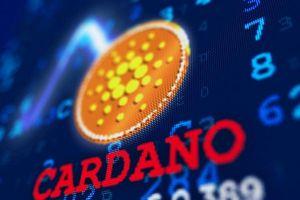 Mining news
Nvidia, an American tech company, confirmed that it has accidentally removed the hash rate limiter on its RTX 3060 graphic cards in some configurations, The Verge reported. Nvidia's latest 470.05 beta driver automatically unlocks performance for most RTX 3060 cards, boosting hashing rates for Ethereum (ETH) mining, the report said, adding that Nvidia won't be able to prevent RTX 3060 owners from continuing to use this driver in the future.
Altcoins news
Coinbase Pro said that it will start cardano (ADA) trading on Thursday, on or after 9AM Pacific Time, if liquidity conditions are met. ADA can already be transferred to a Coinbase Pro account ahead of the trading. ADA/USD, ADA/BTC, ADA/EUR, and ADA/GBP should be available for trading. ADA rallied following the news, jumping by around 16% in less than an hour. At the time of writing (18:19 UTC), it trades at USD 1.19 and is up by 15% in a day and 6% in a week.
Exchanges news
BitMEX Co-founder Benjamin Delo, surrendered to authorities to face charges that he schemed to avoid US anti-money laundering laws, Bloomberg reported, adding that he pleaded not guilty and was released on a USD 20m bail bond and is also allowed to return to the UK.
CBDCs news
The Governor of the central Bank of Japan (BoJ) Haruhiko Kuroda has confirmed that a digital yen pilot will begin in the next few weeks, adding, per Reuters, that central banks "must not wait idly" for the need to roll out central bank digital currencies (CBDCs) to arise. Kuroda reportedly stated: "From the viewpoint of ensuring the stability and efficiency of the overall payment and settlement systems, it's important to prepare thoroughly to respond to changes in circumstances in an appropriate manner." Last month, the bank described its pilot as "first-stage testing."
NFTs news
Digital artist, record-breaker and Elon Musk-produced EDM fan Beeple is to return to the non-fungible token (NFT) fray once again – this time with charitable causes in mind. Per Forbes, Beeple's latest collaboration will see him team up with the Open Earth Foundation climate change group. The foundation proposes using cutting-edge technological solutions, possibly including blockchain, to fight global warming and other environmental menaces. Beeple stated that he would donate several pieces of digital art to an auction – with the money raised going to help fund the foundation's efforts.
Crypto.com (CRO) said it appointed Joe Conyers III, former Chief Strategy Officer at Downtown Music Holdings, as Executive Vice President of NFT Platform. He will oversee the development of Crypto.com's invite-only NFT platform that will feature the world's top artists, athletes and sports leagues, the company said.
DeFi news
Aave (AAVE) said that their users can now begin depositing and borrowing crypto assets from the Aave AMM Liquidity Pool, enabling Uniswap (UNI) and Balancer (BAL) liquidity providers to use their LP tokens as collateral in Aave Protocol.
Gnosis (GNO), a developer of market mechanisms for decentralized finance, said it is combining the Gnosis Safe Multisig with governance platform Snapshot to create the SafeSnap module. It helps to verify an off-chain vote's outcome, after which the proposal's transaction can be executed by anyone, they said in an emailed press release.
Investments news
Using Square and PayPal data as a proxy, retail investors have purchased over BTC 187,000 so far this quarter, compared to roughly 205,000 last quarter, Bloomberg reported, citing strategists at JPMorgan Chase & Co. Meanwhile, institutions have bought about BTC 173,000 over that time frame — as gathered by BTC futures, fund flows and company announcements — after buying nearly BTC 307,000 in the last quarter of 2020, the report added.
Blockchain news
South Korea has begun its coronavirus vaccination program in earnest, and it appears that there will be a role for blockchain technology as jabs begin to be administered. According to the Joongang Ilbo, Pfizer vaccines will be offered to individuals aged 75 and over, while AstraZeneca vaccines will be given to those aged between 65 and 74, with all vaccinated individuals taking part sent tamper-proof blockchain-powered digital certificates to prove when they were administered with the vaccine and which healthcare provider administered the jabs.
---