Aada: Unlocking Access to Financial Freedom on the Cardano Blockchain
Disclosure: Crypto is a high-risk asset class. This article is provided for informational purposes and does not constitute investment advice. By using this website, you agree to our terms and conditions. We may utilise affiliate links within our content, and receive commission.
Disclaimer: The text below is a press release that was not written by Cryptonews.com.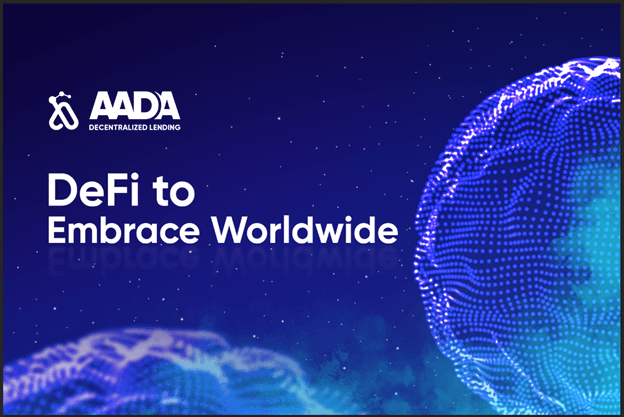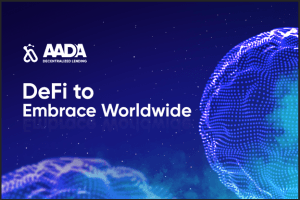 Decentralized finance is here to stay, but it is also the future of finance. Since the launch of the first dApp on the Ethereum blockchain, we have witnessed the rise of an open economy.
With DeFi, the world's unbanked can have access to financial tools and services previously unavailable to them. However, there's a little downside to the DeFi revolution; scalability.
You see, the Ethereum blockchain isn't adequate to provide DeFi services to everyone who needs it. For one, the DeFi powerhouse has been plagued with scalability challenges over the last few years.
High gas fees remain a major reason why the Ethereum blockchain isn't scalable. Transactions fees often go through the roof when the network is congested — or in some cases, as high as the transaction amount itself.
Other blockchains with faster transaction speed and lower fees have been designed to work around this problem, and some have succeeded to some extent. However, since the launch of the Cardano blockchain, there's been an increasing number of blockchain solutions addressing problems in the finance industry.
The Cardano blockchain is cheaper and more efficient; just the right blend for building a truly scalable DeFi ecosystem. This is why AADA is considered the DeFi platform that would transform the DeFi sector for good.
AADA is a DeFi protocol built to promote staking, lending and borrowing services on the Cardano blockchain.
What Is AADA Finance?
The developers of AADA believe the lack of financial institutions and the lack of access to an adequate financial institution is the major cause of poverty worldwide.
When people have access to efficient loan networks and access to reliable banking networks they can escape the clutches of loan sharks and corrupt banking practices and truly become free from poverty.
AADA is a non-custodial liquidity market protocol, one of the first lending protocols built on the safe, economical and highly powerful Cardano blockchain. AADA is built on Plutus, Cardano's Haskell-based smart contract platform for running on-chain and off-chain code.
AADA is powered by powerful smart contracts on the Cardano ecosystem that enables lending, borrowing and staking in a transparent, trustless manner.


How AADA Works
AADA works as an intermediate (not to be confused with third-party) protocol between lenders and borrowers on the platform. Lenders pool other funds into a pool controlled by the Cardano smart contracts.
Borrowers can access these funds anytime on the platform by depositing collateral for the loans. Borrowers pay an interest rate that's much lower than what you'll get with traditional financial institutions. The platform employs asset utilization to calculate the interest rate on the assets borrowed.
The AADA utilization rate model is a unique one. A low utilization rate on your loans means the asset is not in high demand which automatically results in lower interest rates for lenders and borrowers alike.
However, if the asset is in high demand, the utilization rate is naturally higher. This results in fewer borrowed assets and attracts more lenders who are seeking high percentage returns on their investment.
Features of AADA Lending Protocol
Flash Loans: This feature allows you to instantly swap your deposited assets without redepositing or withdrawing your asset.
Pooled Lending Protocol: Also known as PLP. It makes lending easier and more accessible.
AADA DeFi Academy: The AADA DeFi academy is built with one major goal; to educate people about DeFi. This academy is run by smart blockchain and DeFi developers on the AADA team.
Safety Module: This is one of the major features of the protocol. The safety module allows AADA users to lock their tokens in case of a shortfall event. A shortfall event is an unexpected loss of funds that can be triggered by any of the following: Liquidation risk, Oracle Failure risk, smart contract risk. In this case, the protocol is programmed to cover the deficit with 30% of assets staked.


AADA DEFI ACADEMY
AADA DeFi Academy will enable users to learn myriads of services such as Decentralized lending platforms which provide loans to anybody without the need of a central authority How decentralized lending platforms actually work, Design considerations and patterns, how prediction markets work and the Decentralized exchanges platforms which enable users to trade tokens without a central party. You therefore stand a chance to become Cardano developer and learn..
Thriving in the crypto and DeFi world today thus demands subtle strategies and dynamic efforts. The future of cryptocurrency and decentralized finance projects are fashioned within the blockchain adjustments, and AADA is enormously anticipating to become the most recent cryptocurrency standard setter. Exploit the amazing DeFi opportunities!
AADA Token
The AADA token is Cardano Native Token. AADA can be used as a governance token and for staking. A user has the right to vote on future platform development if they have AADA on their wallet or have staked AADA on the protocol.
Private Sale
AADA token private sale has begun, and it closes on July 15, 2021. Visit to view all the details on how to contribute to the private sale.
AADA Token private sale price – 0.20 USD (with 6 months lock period)
AADA Token private sale price – 0.30 USD (with-out lock period)
Airdrop program
There is reward for early adopters and the first beneficiaries are those who join this ongoing private sale. Become an AADA holder by participating in the airdrop.
Join AADA Telegram Community!
{no_ads}
---