3 Bullish News For Bitcoin From Fidelity, JPMorgan & Microstrategy + More
Get your daily, bite-sized digest of cryptoasset and blockchain-related news – investigating the stories flying under the radar of today's crypto news.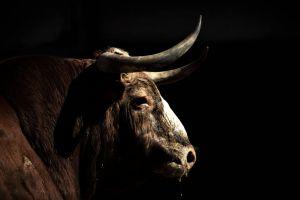 Bitcoin news
Fidelity Digital Assets (FDA) will allow its institutional customers to pledge bitcoin (BTC) as collateral against cash loans in a partnership with blockchain startup BlockFi, Bloomberg reported, citing Tom Jessop, President of FDA. The company targets BTC investors who want to turn their coins into cash without selling, and potential customers include hedge funds, crypto miners and over-the-counter trading desks.
Money has poured into BTC funds and out of gold since October, a trend that's only going to continue in the long run as more institutional investors take a position in cryptocurrencies, Bloomberg reported, citing strategists at JPMorgan Chase & Co. Their calculations suggest BTC only accounts for 0.18% of family office assets, compared with 3.3% for gold ETFs (exchange-traded funds).
Instead of USD 460m, announced this past Monday, US-based business intelligence company MicroStrategy is now looking to raise USD 650m by selling convertible senior notes due 2025. The company confirmed that it intends to invest the net proceeds from the sale of the notes in bitcoin.
Trading news
Bitwise Asset Management, a US-based crypto fund manager, announced that shares of the Bitwise 10 Crypto Index Fund begin public quotation on OTCQX® today under the ticker symbol "BITW" today. "With BITW, investors can now get exposure to bitcoin, ethereum, and other cryptocurrencies without trying to pick winners or having to constantly monitor the rapid changes in the space," Hunter Horsley, Co-founder and CEO of Bitwise Asset Management, said.
Per the data provided by peer-to-peer BTC marketplace LocalBitcoins, their main markets are Russia (17.4%), Venezuela (12.3%), and Colombia (11.3%), with 41% of the global volume between these three. Other markets such as the United Kingdom (6.3%) and Nigeria (5%) are in the global top 5 as well, said the blog post, adding that Argentina, Chile, and Brazil have also been relevant in terms of the volume of bitcoin exchange through LocalBitcoins.
Banking news
US-based major crypto payments company BitPay has filed paperwork with the Office of the Comptroller of the Currency to create BitPay National Trust Bank, headquartered in Alpharetta, Georgia, The Block reported, citing a December 8 legal notice published in the Atlanta Journal-Constitution.
The innovation and ventures unit of Standard Chartered, SC Ventures, and provider of asset servicing Northern Trust have partnered to launch an institutional-grade custody solution for cryptocurrencies called Zodia Custody. According to the press release, Zodia will provide custody services for BTC, ETH, followed by XRP, litecoin (LTC), and bitcoin cash (BCH). Pending regulatory approval, Zodia is expected to begin operations in London in 2021.
The Munich-based Bankhaus von der Heydt (BVDH), founded in the mid-1700s, has issued a euro-pegged stablecoin named EURB on the Stellar (XLM) blockchain network. In a press release, the bank and its partner Bitbond, a Germany digital asset custody technology provider, said that the token was "the first stablecoin issued directly by a banking institution on Stellar," adding that it was also "one of the first of its kind in the crypto market."
Exchanges news
Mexican crypto exchange Bitso said it has received a USD 62m series B investment injection from a group comprising Kaszek Ventures and QED Investors, two investment firms that are making their first foray into the crypto sector with this investment. Per a press release, Kaszkek and QED executives have joined the Bitso board, with existing shareholders Coinbase Ventures and Pantera Capital also taking part in the investment round.
A claims process for creditors of liquidated crypto exchange Cryptopia has started. Professional services firm Grant Thornton, which is Cryptopia's assigned liquidator, has announced on December 9 that creditors can now start the claims process on the Cryptopia claims portal. "Only verified account holders can register in the claims process," Grant Thornton said in the statement, adding that it will be sending out emails regarding the process throughout the week due to the large volume of claims.
OKCoin, US-licensed, fiat-to-crypto-focused exchange, announced the upcoming listing of Blockstack's stacks token (STX) upon the Stacks 2.0 mainnet launch expected on January 14. The emailed press release said that OKCoin is the first exchange in the US to support the trading of STX as non-securities and that it will be hosting an airdrop of STX tokens to OKCoin users. This comes after Monday's announcement that Blockstack's STX token will no longer be deemed a security.
Regulation news
France is set to bring new, tight measures for the crypto sector, with the French Finance Ministry preparing to harden the know-your-customer (KYC) rules for crypto firms, as well as to bring crypto-to-crypto exchanges under regulation, The Block reported, citing Simon Polrot, president of French crypto association ADAN. Several ministries were involved in crypto discussions, said Polrot, including the Ministry of Internal Affairs and the Prime Minister's Cabinet. The measures come after the recent terrorist attacks on France.
A group of Russian and Russia-affiliated crypto exchanges and related firms has told Cryptonews.com that it has petitioned the lawmakers for a change of tack in crypto policy. Senior lawmakers have proposed a series of measures that could seek to marginalize crypto and impose heavy taxes and fines for crypto tax evaders. But a group called the Committee on Blockchain Technologies and Cryptoeconomics, with exchange operator members including OKEx, Binance, Xangle and EXMO, has asked Moscow not to grant the Federal Taxation Service "the authority to determine the market prices of cryptoassets for subsequent taxation due to its possible abuse of this right." The group also wants the State Duma to revoke a criminal liability bill for the non-filing of crypto taxes and had demanded a reduction in administrative fines for the violation of crypto-related regulations.
Crime news
At least 13% of all proceeds of crime in BTC were sent through privacy wallets in 2020, up from just 2% the year before, according to blockchain analysis firm Elliptic. In 2020 this represented over USD 160m in BTC from darknet markets, thefts and scams being laundered through privacy wallets, they added.
NFTs news
Ethereum (ETH)-based artworks created by crypto artist Pak have been sold for over a million dollars in total, which makes it an industry record, according to analytics platform CryptoArt.io. Per this data, 276 of Pak's artworks have been sold to date across various platforms for ETH 1,907 combined, currently USD 1,084,401. "So grateful for this milestone," commented Pak.
Blockchain news
NEM Group has announced its final testnet update on Symbol, its enterprise-grade blockchain solution, launching in early 2021. Per the emailed press release, the update brings the final phase of soak and performance testing on Symbol, freezing code in its current iteration and marking the final step in preparing the platform for its mainnet launch.
---