Phantom Wallet Guide: How To Set Up & Get Started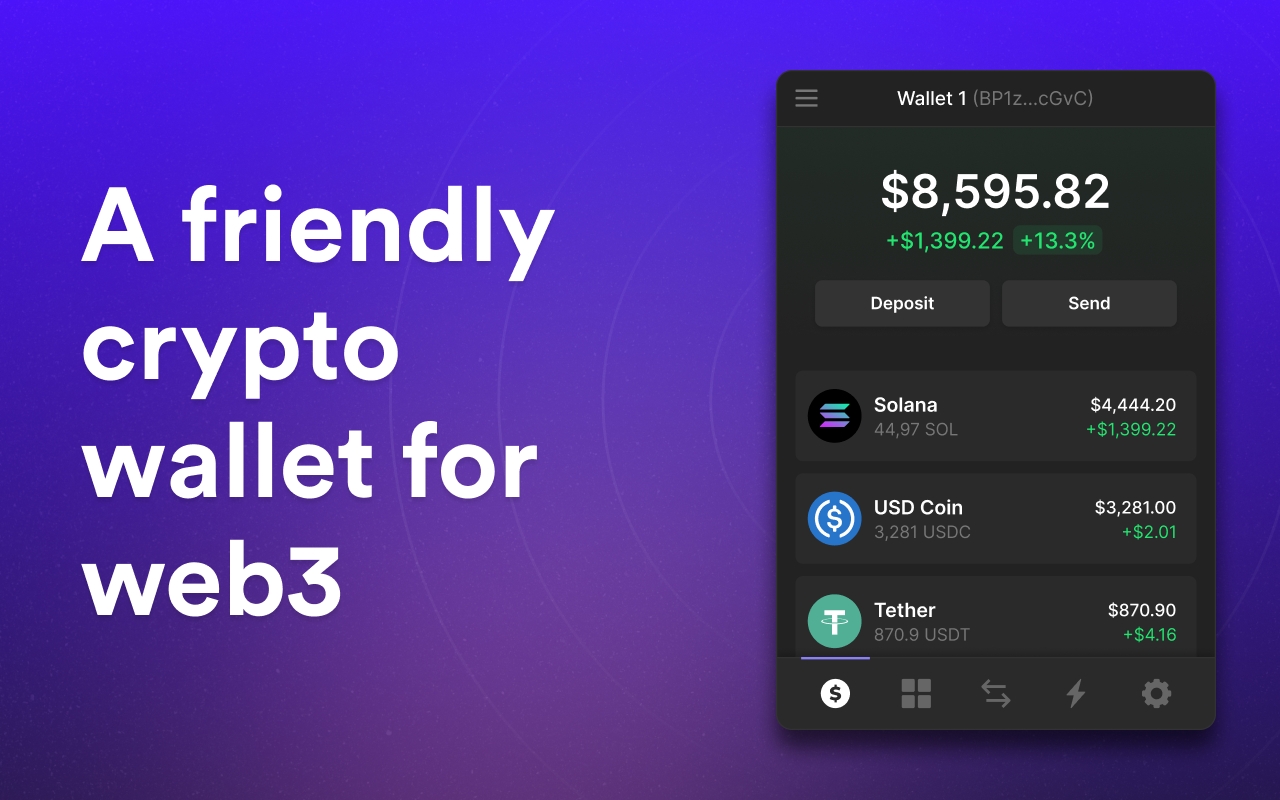 Alongside all-encompassing cryptocurrency wallets such as Metamask, there are also chain-specific wallets with unique functionality for individual currencies. Phantom is one such wallet built on the Solana blockchain. It is available on a variety of browsers and is easy to use, thus allowing you to make the most of the low GAS – or transaction – fees on the Solana chain.
This short guide breaks down, step by step, how to set up a Phantom wallet on your Google Chrome browser and allow you to start making purchases using your SOL coins.
This guide assumes you have already purchased your first cryptocurrencies and are looking to take the next steps. However, if you have not and want some advice, click here to read our guides and get started.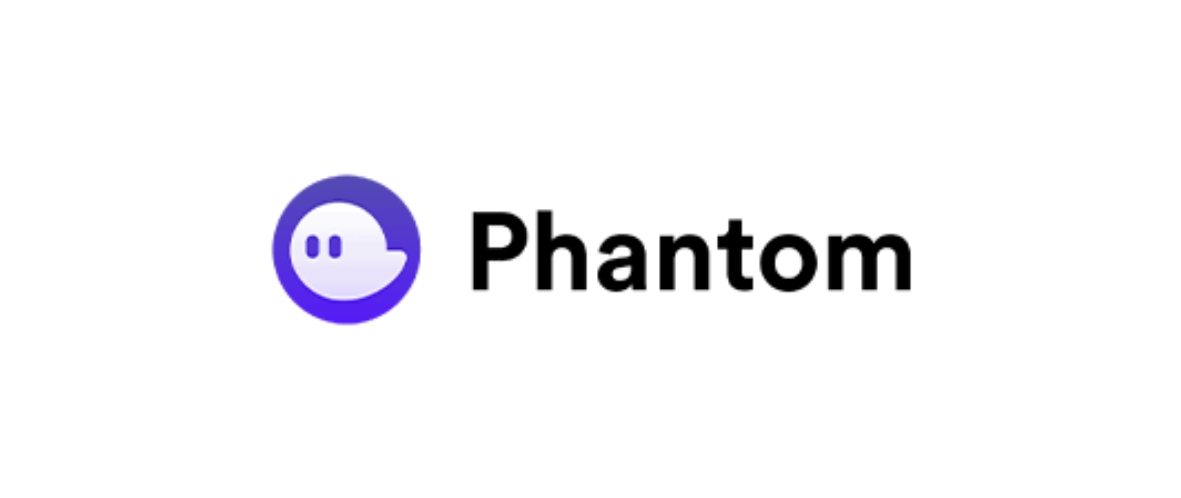 What Is Phantom Wallet?
Purchasing and storing cryptocurrencies on an exchange such as Coinbase or Binance might be the first step in most people's crypto journey, but to take the next step and interact with NFT marketplaces with the ability to spend your crypto and acquire digital collectibles requires the use of a specific wallet.
There are many of these wallets available, some of which, like Metamask, are all-encompassing. However, other wallets, such as Phantom, are chain-specific and only work with certain cryptocurrencies. Having a chain-specific wallet might come with exclusive benefits that only apply to its native currency – it can be significantly lower fees, convenience, or lucrative staking rewards. Such wallets can often be set up within minutes, and you can get started straight away!
For this guide, we will be setting up the Phantom wallet on a Google Chrome browser. You will learn how to download a Phantom wallet extension and set up a new account for your Solana (SOL) adventure, which will enable you to connect to various marketplaces and discover promising NFT projects.
Let's get started.
How To Get Phantom Wallet
Phantom is available as a direct download from their own site – so head over to the official Phantom website to get started.
It is critical to ensure you are on the correct website. There are numerous copies and imitating scam sites that are set up to capture your credentials and steal your cryptocurrency. For your own protection, only download the Phantom wallet from its official, trusted website.
Click here to go to the official Phantom Wallet site.
Here, you will be greeted with a screen below where you must scroll down to find available browser extensions created by Phantom.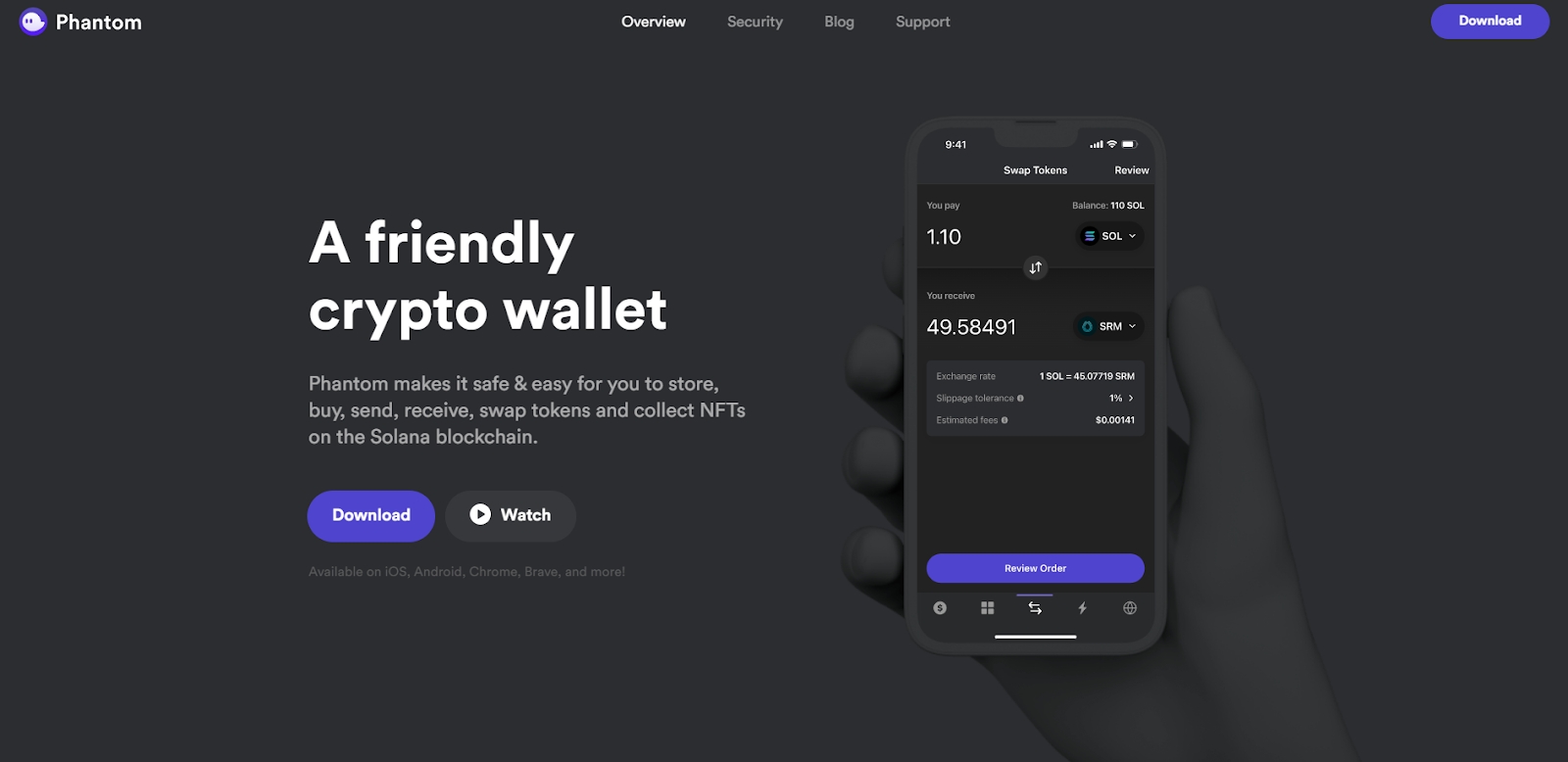 Once you are at the bottom of the page, you can select the appropriate browser for your download.
For this guide, I am downloading the Chrome extension. Therefore, I am clicking the grey "Chrome" button below the well-known Google Chrome logo.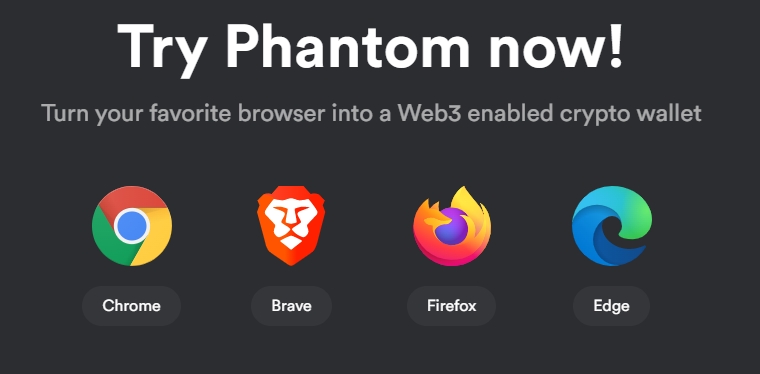 If you were following my steps, you would then be redirected to the Chrome Web Store. Click "Add to Chrome" to begin the download.
Source: https://chrome.google.com/webstore/
At the top of the page, you will receive an automated pop-up asking you to confirm this addition.
Click the "Add extension" button to be redirected, this time to the Phantom sign-up page.
As we are only setting up our account, we will click the purple "Create a new wallet" button to begin the signup.
You will then work your way through a short, four-step process to create your account. You will be prompted to start with the creation of your password.
As you type and confirm your password, you will see that its strength is displayed in the second box. Ensure this your password is as strong and random as possible. It will be your first line of defense against hackers on your device since there are no emails or passwords linked to your private Phantom account.
Once you are happy with your password, click to agree to the Terms of Service, and then tap "Continue" to carry on.
Your next step is to record and store your secret recovery phrase. This assortment of words, also known as your "Seed phrase," is the only way to recover your account should you change your browser, computer, or simply forget your password.
As a result, it is important that you make a note of these words in the exact order they are presented. If you forget your password, this is the only means of accessing your Phantom wallet, so be sure your note is both legible and stored in a secure place.
Once you have done this, click the check box stating you have saved your secret recovery phrase and tap the now illuminated continue button.
Next, you will be told of a quick shortcut you can use to access your wallet at any time within your browser. Once you have memorized this, hit continue to progress and finalize your Phantom wallet setup.
At this point, you have now completed the setup, and you will receive two pop-ups. The first one is letting us know we have successfully signed up for and downloaded the Phantom Wallet.
The second one prompts us to add the extension to our toolbar for easy access in the future. 
Definitely worth doing!
Closing Thoughts
Phantom is an easy-to-use, industry-standard crypto wallet that allows you to make the most of the Solana (SOL) coins you have purchased. It allows you to quickly and easily complete blockchain transactions, including sending funds and completing purchases online.
Phantom, like Metamask and other competitors, acts as your wallet but also your login credentials for many NFT applications such as Magic Eden game. This makes it an excellent place to store your digital, everyday-use funds online.
In my upcoming guides, I will cover how to transfer funds from exchanges into your Phantom wallet as well as how to link your wallet to marketplaces and begin to purchase NFTs on the Solana blockchain.