Why is Binance Really Burning its Own Stash of BNB Tokens?
"Binance is arguably beginning to find its own token as much of a hindrance as a help to its own business plans." "Will Binance at some unspecified point in the future end the BNB fees business model or create two distinct corporate entities?"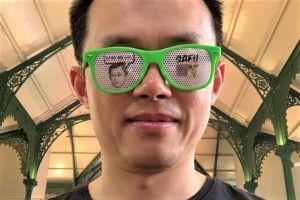 While Binance CEO Changpeg Zhao proudly affirmed that he and the major crypto exchange "are doubling down on our mission to exchange the world" (whatever that means), various commentators suspect that Binance might have more than one ulterior motive in pursuing its token burns.
As reported, the CEO announced that the quarterly burns of BNB tokens would start coming out of the Binance team's own personal stash, rather than from the fees it collects from Binance users.
And whether it be the desire to avoid regulatory consequences or the desire to dress up what are essentially loyalty points as a cryptocurrency, the underlying motive unsurprisingly resides with furthering the Binance empire.
___________
What is token burn?
A token burn is a concept unique to cryptocurrencies. By burning a certain number of tokens in circulation, token burn initiators expect to increase the value of remaining coins. It adheres to the simple supply and demand principle - if the number of coins goes down and the need for them remains the same or grows, it should (but it's not 100% guaranteed) experience gains in price. The most common way to burn coins is to send them to a so-called burner address - a public on-chain wallet whose private keys are verifiably invalid and unobtainable.
___________
From buybacks to burns
200 million units of Binance Coin (BNB) were issued during its 2017 ICO (initial coin offering), during which 50% of the supply went to ICO participants, 40% to the Binance founding team, and 10% to angel investors (i.e. private investors). As the original whitepaper made clear at the time, Binance's plan was to "use 20% of our profits [every quarter] to buy back BNB and destroy them," until 100 million are burned.
This plan changed. In April of this year, Binance reworded its whitepaper, which now promised to "destroy BNB based on the trading volume on our crypto-to-crypto platform until we destroy 50% of all the BNB."
As Changpeng Zhao explained at the time, "We recently updated our white paper to better describe how we actually conduct the burn. For example, we removed the buy back reference because we actually don't repurchase BNB."
_________________________
_________________________
Importantly, Zhao acknowledged that Binance "also removed the profit language because some regions tend to associate profits with securities, and we would like to distance BNB from that."
Burning regulation
This talk of securities is key here, since with the U.S. Securities and Exchange Commission going after the likes of Kin for not registering their ICOs, Binance might be worried that something similar could happen to it, especially when it's planning on launching a U.S.-dedicated exchange via a partnership with a local company that has undisclosed owners. (Changpeng Zhao only confirmed that he has no "legal titles" or an "operational role" there.)
It's likely that the recent decision to specifically burn its own supplies of BNB fits in with this desire to avoid the regulatory wrath of the U.S., since as cryptocurrency analyst Gary McFarlane tells Cryptonews.com, Binance is arguably beginning to find its own token as much of a hindrance as a help to its own business plans.
"What was previously seen as a strength has now become a weight tied around its neck as far as the U.S. market is concerned," McFarlane says.
"Although the new U.S. exchange will be a subsidiary company the U.S. Securities and Exchange Commission is unlikely to be impressed by the business model of Binance. The BNB token is both a security and a utility token and as such passes the Howey test for being a security irrespective of its utility properties."
Other experts agree that BNB would certainly pass the Howey test, and that the token is likely to become problematic for Binance as it establishes itself in America. "I'd think that Binance would have a hard time claiming BNB wasn't a security in the U.S. under the Howey test, which is pretty broad," says David Gerard. "So if they wanted to offer their private token as a tradable entity on Binance.US, that'd be a question they'd have to deal with."
In June, Binance CEO said that at the time it was unclear whether BNB, is going to be listed on Binance.US.
How Binance answers this question is uncertain, but Gary McFarlane speculates that the exchange might be forced to do either one of two things:
prevent its U.S.-located exchange from ever listing BNB
simply burn all BNB tokens altogether.
"The question therefore arises, will it at some unspecified point in the future end the BNB fees business model or create two distinct corporate entities – one for fiat-to-crypto exchanges, with no BNB listing, and one that is crypto-only, which does include a BNB coin listing."
As Cryptonews.com has written before, a U.S.-based Binance exchange that doesn't list BNB could hurt the cryptocurrency's price, although McFarlane explains that one possible outcome could kill off BNB's price completely.
"So these recent adjustments by Binance could be seen as the first manoeuvres in a campaign whose unspoken endpoint is the burning of all BNB tokens, not just the 40% team allocation," he says, "with future trading fees paid in bitcoin and fiat instead for the respective exchange types. That would be extremely radical but might make sense down the line as the regulatory environment gets tougher."
Loyalty points
But as David Gerard suggests, Binance's recent decision to burn its allocated stash of BNB tokens might also simply be more evidence of the exchange's desire to pass off the token as a genuine cryptocurrency, rather than as a crypto-flavored loyalty token that grants holders discounts on fees.
"The comparison to supermarket loyalty points is close, in fact - one of the main uses for BNB is internal Binance loyalty points, as it's a cheaper way to pay your trading fees," he says.
Either way, 189 million BNB tokens remain in existence, with 100 million of these belonging to Binance and angel investors. And while Binance has committed to destroying all 80 million of its initial hoard, Zhao's recent blog makes it clear that "the Binance team will likely continue to be some of the largest holders of BNB."
In other words, Binance might profit from the increased price that might follow a reduction in market supply.
---