Vinny Lingham Explains Why Crypto Winter is Not Over Yet
Disclosure: Crypto is a high-risk asset class. This article is provided for informational purposes and does not constitute investment advice. By using this website, you agree to our terms and conditions. We may utilise affiliate links within our content, and receive commission.
Despite the green we've been seeing these past couple of weeks in the crypto universe, some people believe it doesn't necessarily have to be associated with crypto spring just yet, and that we may very well be seeing another, potentially even more devastating, drop in prices.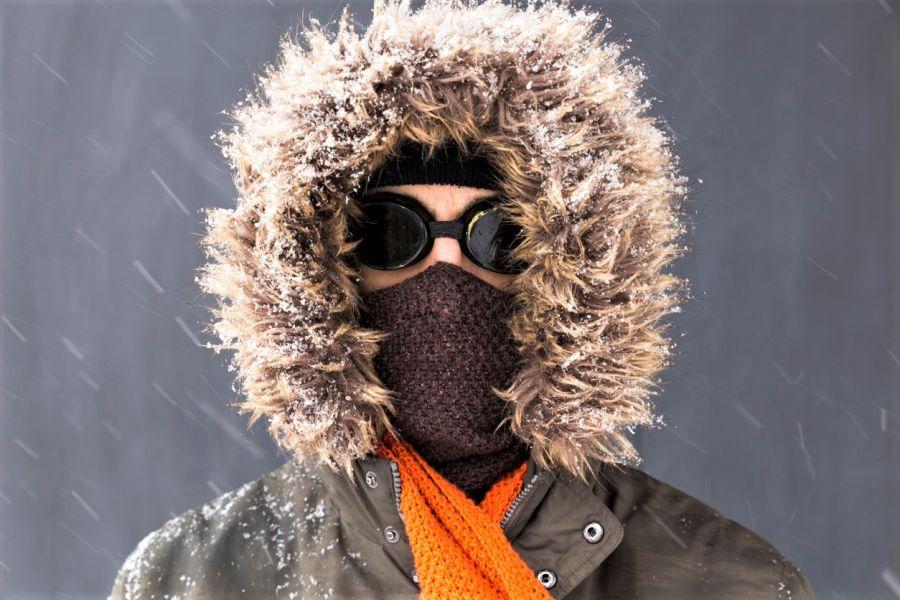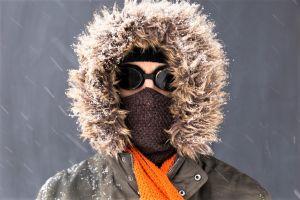 Source: iStock/Helior
One of those people is Vinny Lingham, general partner at crypto fund Multicoin Capital and co-founder & CEO of Civic, an identity protection and management startup. According to Lingham, the recent rise to USD 5,200 (roughly where BTC sits at the moment of writing) may very well be just another bounce before the next dip.
On two separate occasions, he gave two arguments to why he believes we're on for another downhill ride. In a discussion on CNBC, together with Ran Neu-Ner (founder and CEO of Onchain Capital, a crypto investment and advisory business) and Binance CEO Changpeng "CZ" Zhao, Lingham argued that the bear market isn't over until BTC trades around USD 6,200 for a few days.
If the bottom was at USD 3,100, Bitcoin needs to sit at two times the price to escape the bear market, according to Lingham. That's how it was on a couple of occasions before, and that's how he's seeing it (despite the all 'past events don't determine future prices' mantra).
"If you look at the historical charts, roughly two times is when the sentiment has been shown to be changed. And then we're in an upward momentum," said Lingham.
The point is – if BTC can't hold USD 6,200, then, according to him, that can mean one thing – the bottom was not at USD 3,100. One thing leads to another:
"There's absolutely a chance we could go below USD 3,000. I don't think the bear market cycle is necessarily over," stressed Lingham, who said earlier this year that "If we break below USD 3,000 for Bitcoin, 'crypto winter' will become 'crypto nuclear winter'.
Today, Lingham took to Twitter to further elaborate on why he thinks you should hold onto your hats and scarves. Crypto winter isn't over because altcoins are still tied to BTC too hard.
BTC goes up – altcoins go up. BTC goes down… you get the picture.
This means that as the Bitcoin price rises, so does the price of other crypto's, irrespective of value. This is a key point – Bitcoin could double overnight, but does this mean other assets should too, even if nothing has changed on their end in term of development, network etc?

— Vinny Lingham (@VinnyLingham) April 10, 2019
The rise in Bitcoin's price doesn't leave the 'right' mark on BTC's dominance.
"So, even if the Bitcoin network effect or store of value hypothesis results in an increased price, this currently translates into broader market based upon sentiment, not fundamentals. So in practice, other cryptos get a boost from any improvements in Bitcoin fundamentals today."
Even though some people agreed with his comments, there were those who argued that decoupling has very little to do with a potential bull run and that the two do not necessarily need to be related.
BTC price chart: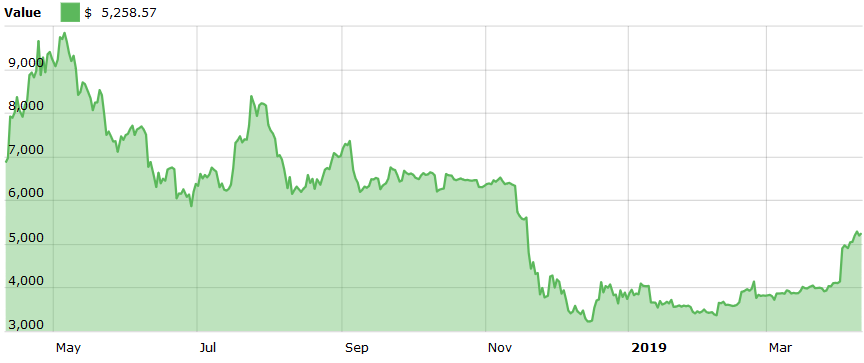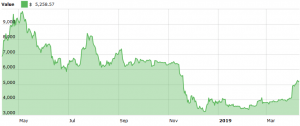 Meanwhile, New York-based research and consulting boutique specializing in the digital asset market Delphi Digital, claims that the Bitcoin bottom occurred in Q1, as there aren't additional sellers coming.
As reported on Tuesday, a well known trading veteran forecasts bitcoin at USD 50,000 within the next two years, while Chinese are buying bitcoin at premium today and other investors increasing their holdings.
However, some are more careful in assessing the current state of the market:
Same – in term of structure I remain cautiously bullish as nothing has changed really.

But that the type of moments I'm happy to be in a strong position, so I don't feel the need to trade when it's not needed at all.

Patiently waiting – and it's definitely something I learnt 🙂

— Pierre (@pierre_crypt0) April 10, 2019
---