Russia: Crypto Law Chaos and Mining Mania Is Back with a Bang
Disclosure: Crypto is a high-risk asset class. This article is provided for informational purposes and does not constitute investment advice. By using this website, you agree to our terms and conditions. We may utilise affiliate links within our content, and receive commission.
A tumultuous year for Russian cryptocurrency enthusiasts is seemingly drawing to a dramatic conclusion – with the government throwing spanners into the works as some miners rediscover their thirst for crypto.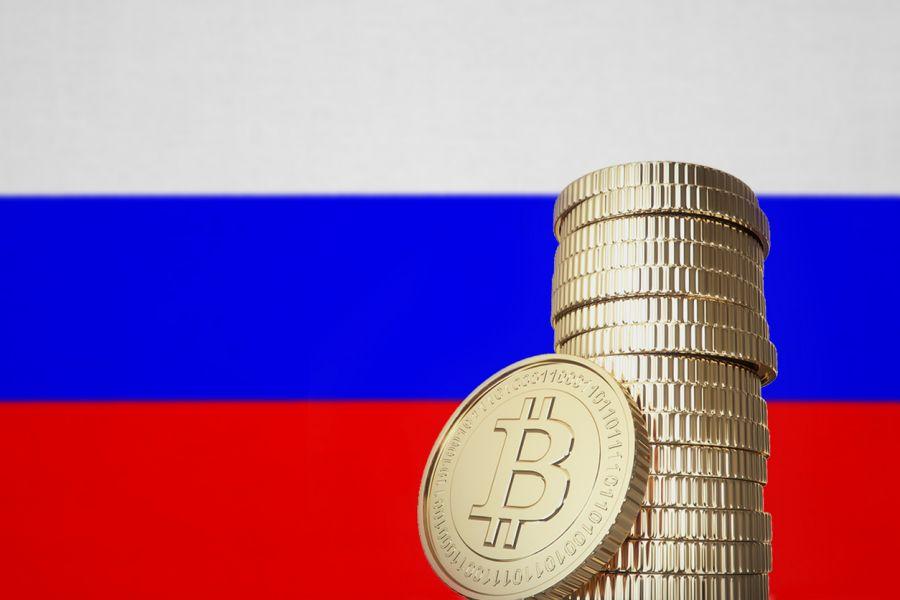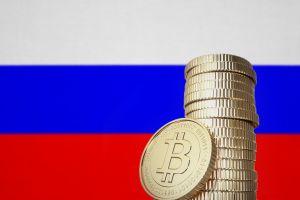 The country's parliament, the State Duma, has announced it will push back the second reading of its package of three draft cryptocurrency-related laws. Per Russian media outlet Gorod Finansov, the head of the ruling United Russia party, Sergei Neverov, has told reporters that the bills' second reading has been postponed until spring 2019. The bills' first reading won the Duma's approval all the way back in May, and the government had originally hoped to have the bills rubber-stamped by September.
What is more, another bill may also be introduced when the Duma does get around to debating the long-awaited crypto laws again, one that would, per the same media outlet "allow the government to block websites at the behest of the Central Bank." Readers may recall that efforts to block crypto-related sites have not gone too well for Russian authorities in the past.
The draft laws have already undergone dramatic changes since they were first debated by the Duma, with MPs stating that terms like "cryptocurrency" and "mining" were to be removed altogether from the legislation – drawing derision and outrage from business groups.
However, Deputy Prime Minister Maxim Akimov last week attempted to assuage Russian crypto-enthusiasts, stating that "no amendments" would be made to the draft laws.
_____
Weekly LocalBitcoins, a peer-to-peer bitcoin marketplace, volume (in bitcoin) in Russia: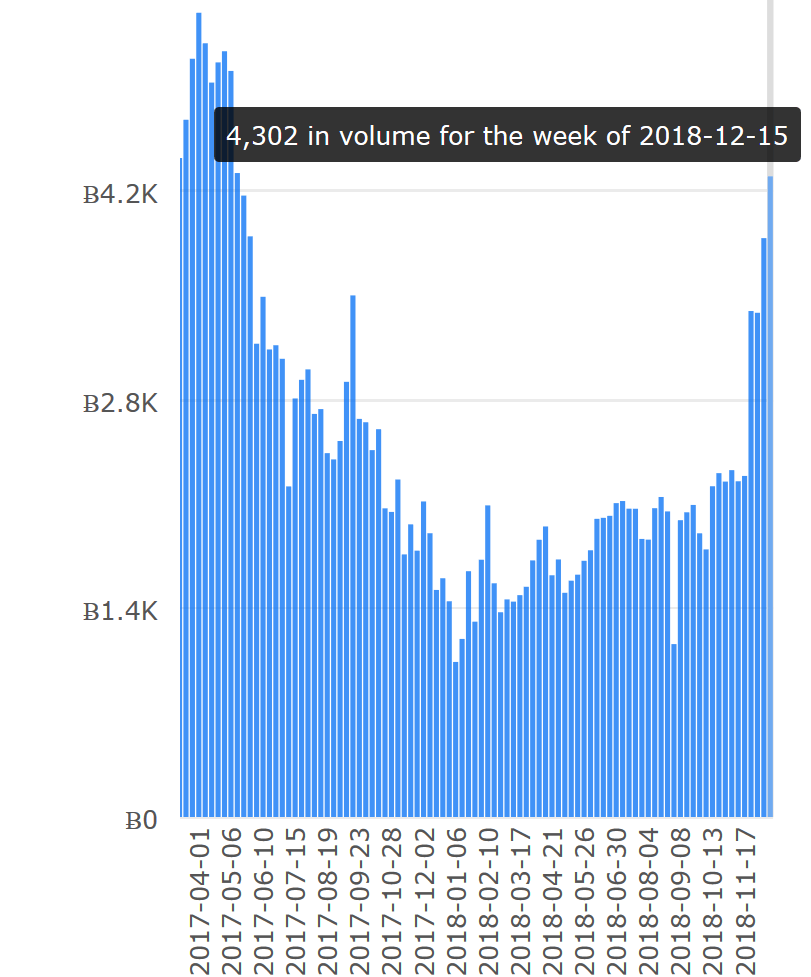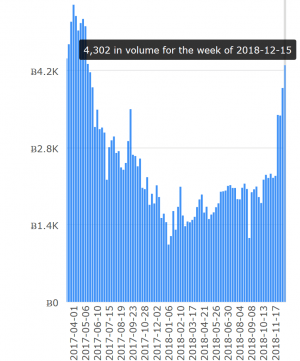 _____
Meanwhile, it appears that reports of the death of Russia's cryptocurrency mining boom may have been somewhat premature. As miners everywhere cautiously begin turning their rigs back on with crypto prices rising, media outlet 1TV reports that mining farm operators in the Yaroslav district are using so much electricity that entire villages are suffering periodical blackouts and power surges. The power outages and surges are so bad that residents are reportedly being sent "back to the Middle Ages," plunging whole neighborhoods into darkness, "causing TV sets to explode and forcing schoolchildren to do their homework by candlelight."
1TV states that a miner who set up a large farm in the village of Churilkov a year ago is showing no signs of slowing down – and actually hopes to more than double his electricity consumption in the near future. The media outlet quotes the miner as stating "I'm just consuming 40Kw now. But someday I will need 150Kw!"
The local power company says it is planning to install a new, more powerful transformer to deal with the spike in demand – but is already fearful that the new device will not be robust enough to deal with the miner's ambitious expansion plans.
---